Ah, summer! It truly feels like summer now.  Hooray! We had the most spectacular weather this weekend and so I thought, now that it is summer, it is the perfect time to share my Navajo inspired summer table.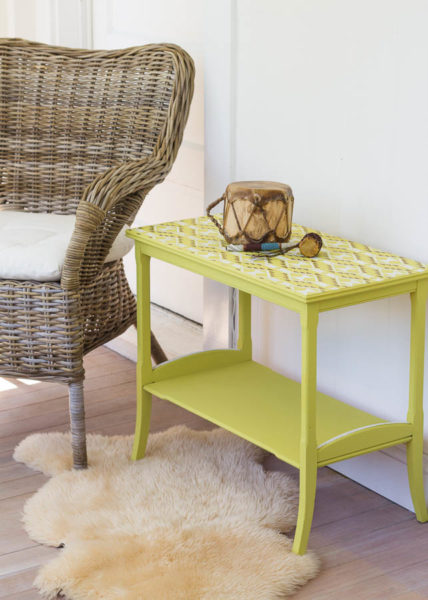 I shared this project last month on Royal Design Studio's Paint + Pattern click here for full tutorial, but thought I'd share on the blog, in case you missed it.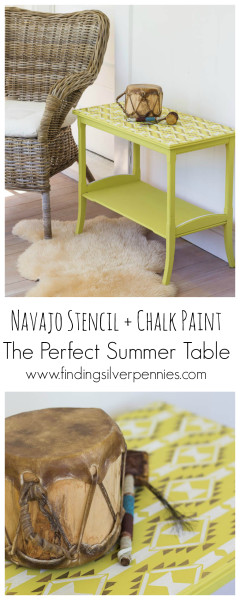 I'm really loving the tribal patterns that Royal Design offers.  You may remember the batik nesting tables click here or my tribal dresser click here. These stencils just give a little something extra especially if you don't feel comfortable free hand painting a design.
This was how the table was looking "before":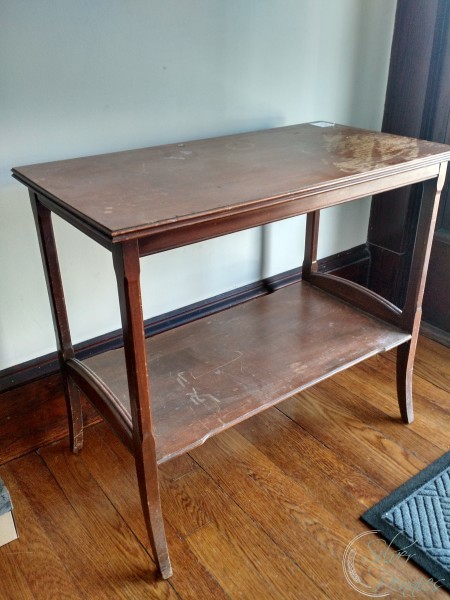 As you can see in poor shape and in need of refinishing.  These simple lines are perfect for a stencil.
For some reason, I knew  the table needed to be yellow the minute I saw it.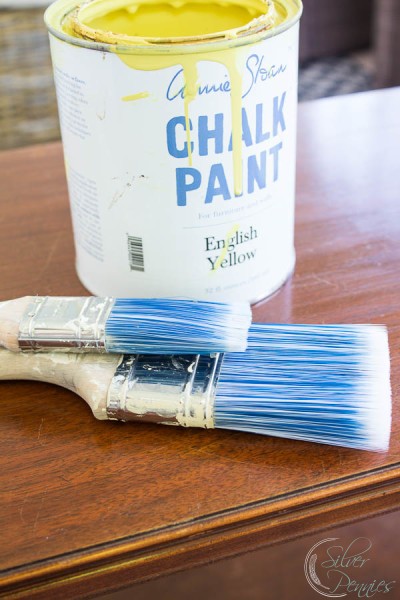 English Yellow Chalk Paint® is most certainly sunshine in a can.  I used it on a little chevron table two years back click here.  I was sure to use clear shellac on this table to prevent bleed through prior to painting.  I also used Annie Sloan's modern finish brushes; hey give a nice smooth finish.
Here's the table mid-stencil: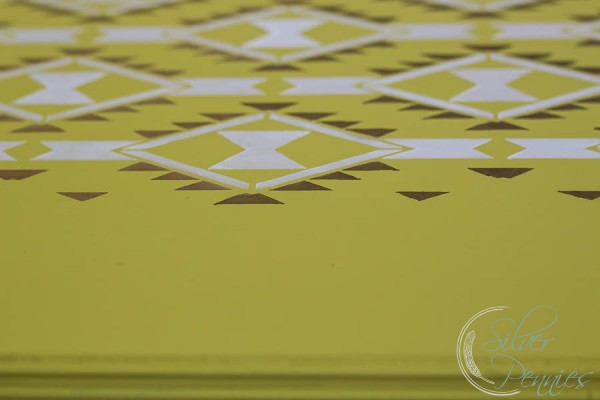 I used the Navajo Dreams Damask Furniture Stencil on this piece.  The pattern is stenciled with Pure White Chalk Paint® and Antique Gold Stencil Creme by Royal Design.  I really love mixing metallic and matte paint.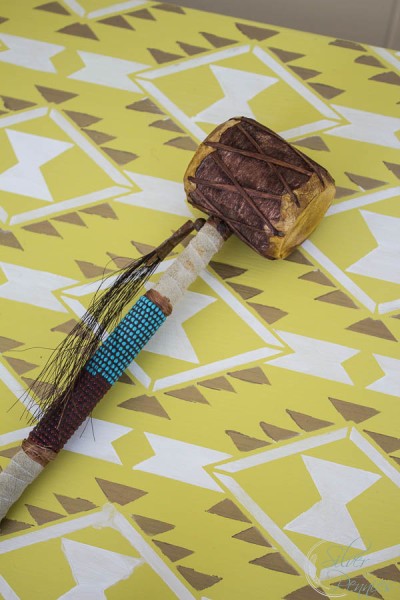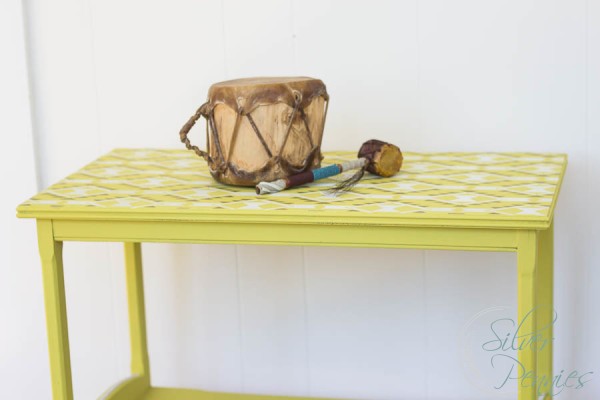 The Navajo rattle and Pueblo drum are from Native in Scituate Harbor. Marie has such cool stuff down there.  You can find art and artifacts from around the world.  I thought they were a fun way to style the piece in my sunroom.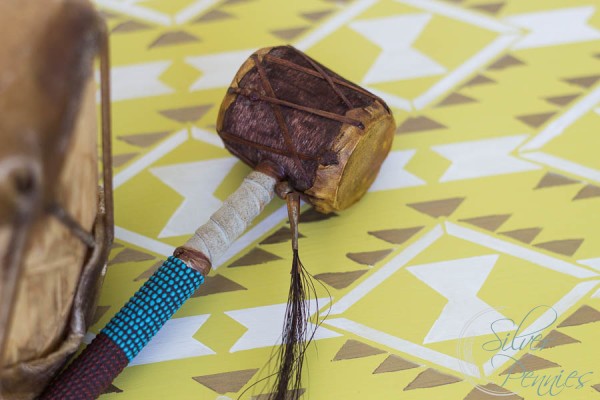 I had so much fun creating this piece.  I truly love furniture and experimenting with different styles and colors.
I just brought this one down to the Kjeld Mahoney Gallery.  This little number  is ready for fun times and cheerful glasses of lemonade!  My Navajo inspired summer table is the perfect conversation starter.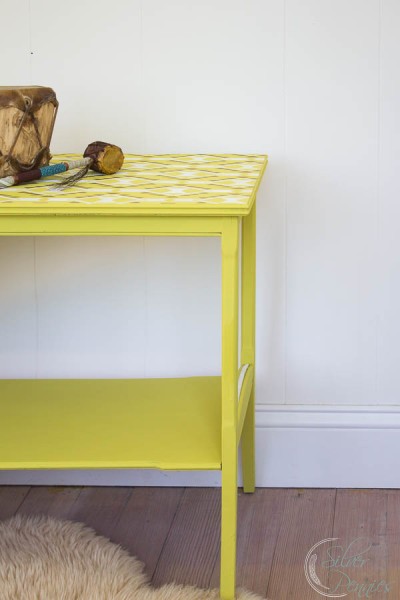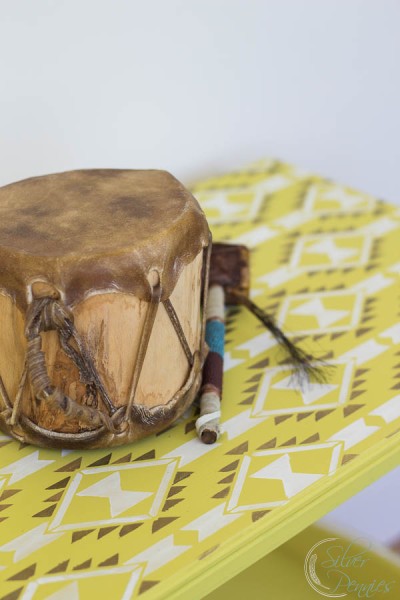 Sharing with: