Can you believe Mother's Day is this Sunday? It kind of snuck up on me, in fact, I can't believe just how quickly my favorite month is passing by. I'm looking forward to spending a day with my mom on Saturday and then doing something special with my boys on Sunday. We always keep it simple – a picnic or brunch. To me time with loved ones is the most important thing on every holiday. I also think gifts form the heart mean more than really expensive presents. So I'm hoping my boys have made me little masterpieces 😉
With that in mind I wanted to share a pen and watercolor I created for you.
I snapped the below photo on my phone. It's an in progress shot.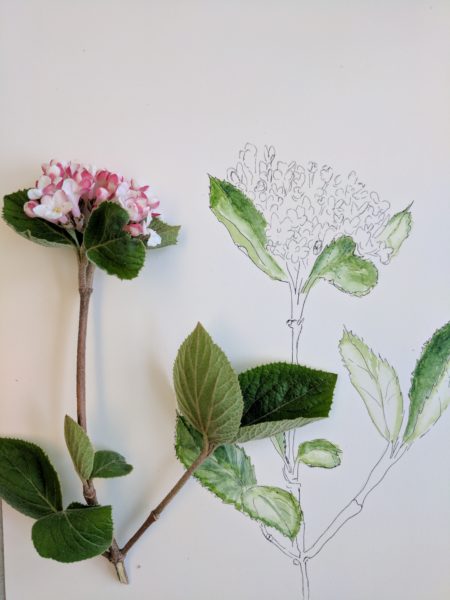 This is a Korean Spice Bush, or Viburnum Carlesii, is a fragrant bush native to Korea and Japan. I created this as part of a botanical illustration class I'm doing with Sarah Roche in Cohasset. This plant is amazing. The fragrance is heavenly. I wasn't familiar with this plant before class but now would love one for our yard.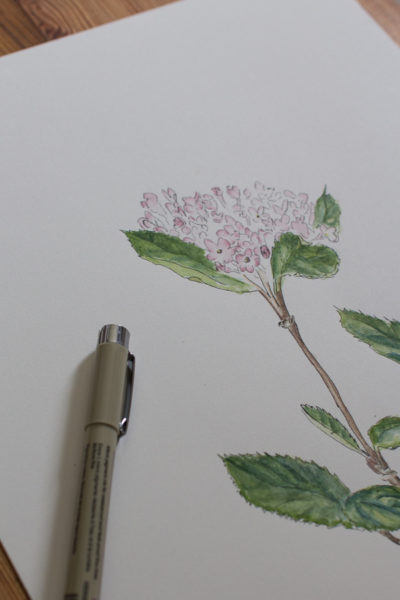 I drew the plant in pencil then went over with a Micron pen and did a wash of soft watercolors.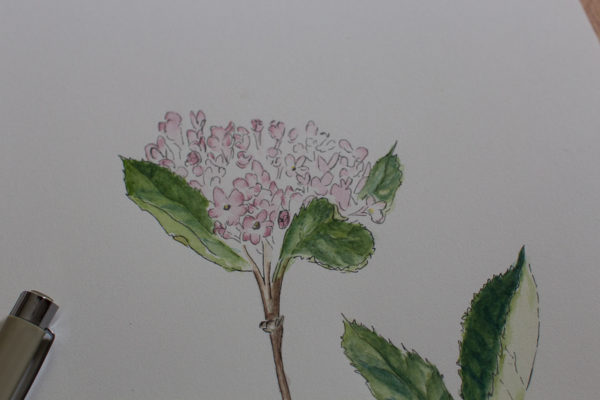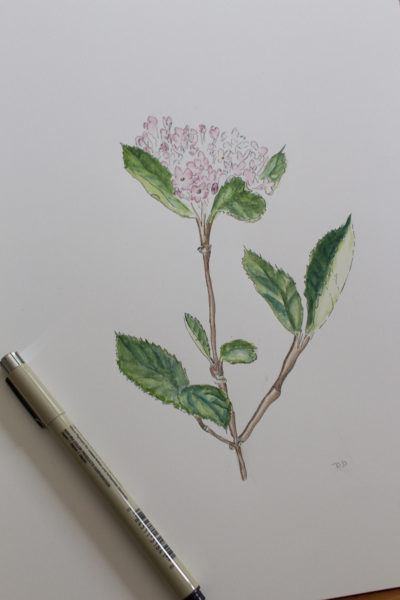 I find so much happiness in playing with watercolors and looking more closely at flowers. It's very relaxing.
As a special gift to you, I wanted to share a few free printables. They make pretty cards or gifts if you frame them.
These free printables are for your own personal use, please do not sell them or pass them off as your own work.
I've created four different versions for you. To download your's simply click here.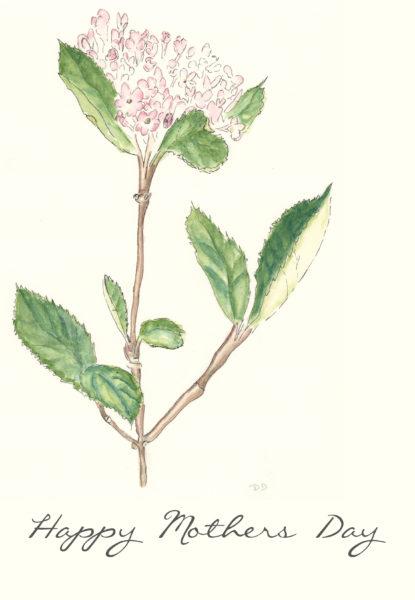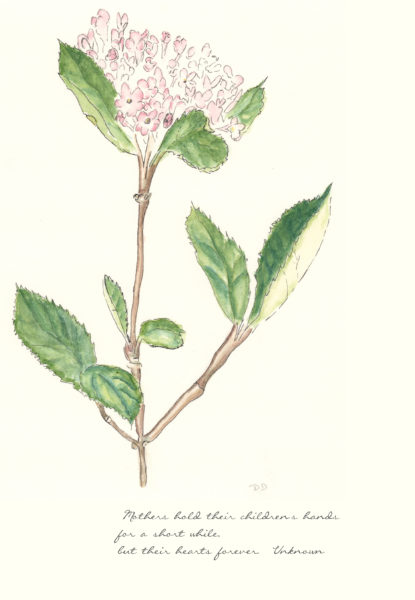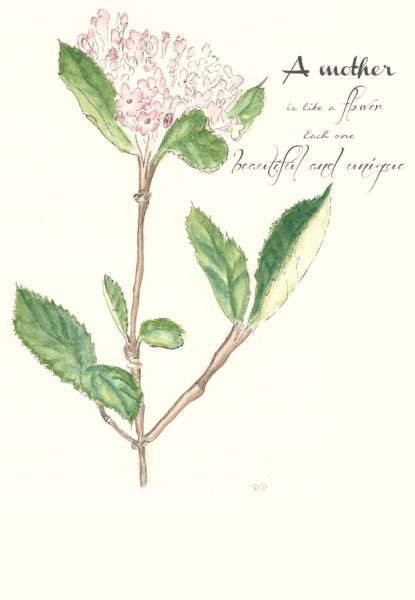 I also did a plain one that you could add your own text to or use as is.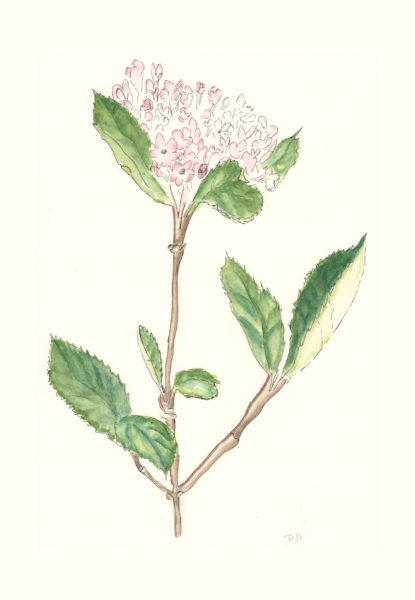 If you enjoyed these, you might also like some of my other free printables, click here.
Wishing you all a beautiful day and a beautiful Mother's Day this weekend.