Happy Friday, friends! I hope you're having a great week. I'm so excited because today it's time for another installment of Creativity Over Coffee, a series I chat with some creative friends – entrepreneurs, creatives, writers and artists to glean what inspires them, learn about their story and perhaps, in turn, make a change in your own life to live more creatively.
Today, I'm super excited because I'm joined by Alex Whitmore and Kathleen Fulton the founders of Taza Chocolate. Not only are they friends but we're neighbors, well one street apart. They love old houses just like us! They also, obviously, love chocolate just like us. Their story is so inspiring and it was so fun to do a joint interview. To see two perspectives to answer the same questions. Taza Chocolate is so delicious, partly because it's stone ground. I LOVE this chocolate. Okay, grab your coffee or tea and perhaps some chocolate and read on: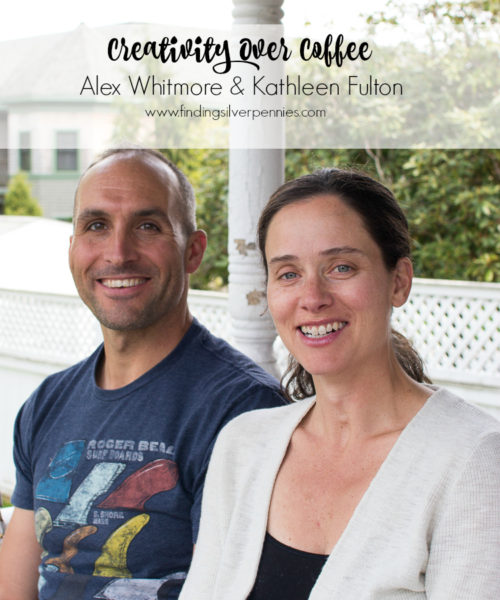 Can you tell us a little more about Taza Chocolate and how you created it? It's amazing how one trip to Mexico can change your life.
AW: I love diving deep into something and learning it, be it a job, or a new skill. Chocolate is a subject of amazing complexity, and I only scratched the surface on my first, fateful trip to Mexico. Much more than most people know, cocoa and chocolate is an amazingly complex crop and food product that can require a lifetime of focus to master. It has given me a vocation, and something I can keep digging into in so many ways, and I never seem to stop learning more about it. From the business side of running a branded product company, to the engineering part of operating a chocolate factory, and one of my favorite aspects, the sourcing side of finding the best ingredients we can use to make our products from all over the world. I love the challenge of being presented with a problem, and then devising a creative solution.
KF: I met Alex in the 2005. Bikes and food were our common bond. When we went on our first date, I asked him if he was an all too familiar counter-culture cycling obsessed anti-capitalist and he told me that quite to the contrary he had a business plan for a chocolate café called Melt Chocolate. Next thing I knew we were looking at his business plan together. My unfiltered response was that it was not a good idea, specifically referring to the risky retail food service model with low margins, high overhead and terrible hours. I had just met him and I had nothing to lose by giving him my not so humble opinion. That said, the basis of his idea was to do something with chocolate inspired by the culture around chocolate he observed in Chile the previous spring. He retreated there to learn Spanish after getting laid-off from Zipcar where he was one of the first 20 employees. After this first date, we started working on Taza together. We were both dreamers, creative, opinionated and unafraid to create something. Fear is a common barrier to creating something—how can you make something that doesn't already exist? We are both fearless in our own ways and we both push each other in to create better. For example, I didn't think Melt Chocolate captured his concept well and I pushed him to pursue another direction and brainstorm new names. Taza means cup in Spanish and is part of the common phrase in Mexico, taza de chocolate, referring to a cup of chocolate. Alex is a hands on guy, a great cook, part chemist/scientist, and very mechanical. Making chocolate suited him better. He combined all those talents and got to take a bigger risk—satisfying his risk-taker personality—than opening a concept-driven café. At this time, I was taking classes at the Museum School to transfer my studio art skills to the digital world. I worked on the Taza logo and packaging concept for a class and that is how I started designing all things Taza. I subscribe to the 80/20 rule and consider most of my work "GFN," Good For Now. I always see things I want to change and improve, and always am working on the next iteration. As far as business development goes, we followed our intuition, stuck to our convictions and made it up as we went along and continue to. In 2008 I went to Simmons School of Management and completed an MBA in 18 months while working as a graphic facilitator for a consulting group in Boston and working on Taza projects. I wanted to augment my creative skills with a better knowledge of business. It was a lot of work but it was worth it. We've learned a lot in the past 11 years and continue to build on what we've learned works and what does not. Making stone ground chocolate really separates us from other brands but it is double-edged sword. It tastes wildly different any other chocolate out there and some people love it and some people hate it. It is a polarizing product and that doesn't make it easy, but we don't like easy so it works for us.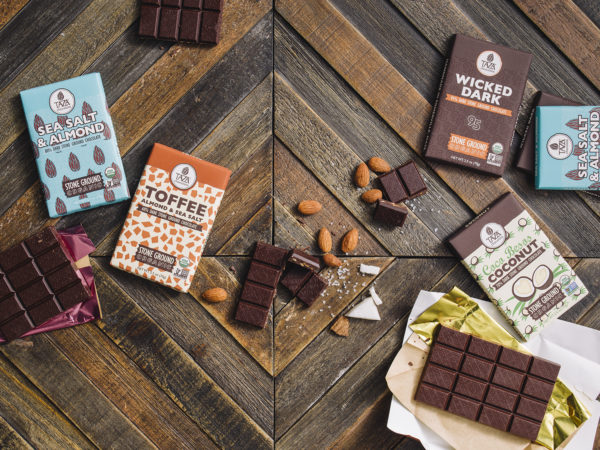 I LOVE the name! How do you find working together as husband and wife? My parents owned a restaurant together and I know sometimes it can be hard.
AW: Very challenging, but very effective, especially at critical creative moments. We don't let anything by each other without ensuring it is perfect.
KF: It is SO hard but it is also all we know. We've worked together since we met and we've now spent more than a quarter of our lives working together on Taza. We are both creatives, so not only are we working together but we also have crazy creative tension. We both like to push, and push ideas until we have looked at them from every angle and we often we look at things from different angles. That said, we both do have great perspective and work through the tension to create some pretty great products. And we're getting better at it, which feels good.
When do you feel most creative or happy?
AW: When I am traveling I seem to gain great perspective on the world, and on my place in it. I get all kinds of ideas about how we can be better, or what areas we should be focusing on. Stepping away from day-to-day life is very helpful, and I like to do it regularly to get the creative juices flowing, and the perspective I need to be happy and proud of what we have achieved, as a family, and in our business.
KF: MORNING for both questions—everything. For being happy and creative. I would wake up for crew practice and 4:45 in college and be psyched about it. I have some of my most creative thoughts in the middle of the night, and then I will wake up in the morning, sort through my ideas, write them down or sketch them out to work through them and then I share them. I depend on collaboration for everything I do. My colleagues are accustomed to receiving emails from me at 5 am. I am that person.
What is your favorite chocolate flavor?
AW: Pumpkin Seed Dark Bark!
KF: The Sea Salt and Almond flavor from our new product line, which released May 1st, called Dark Bark!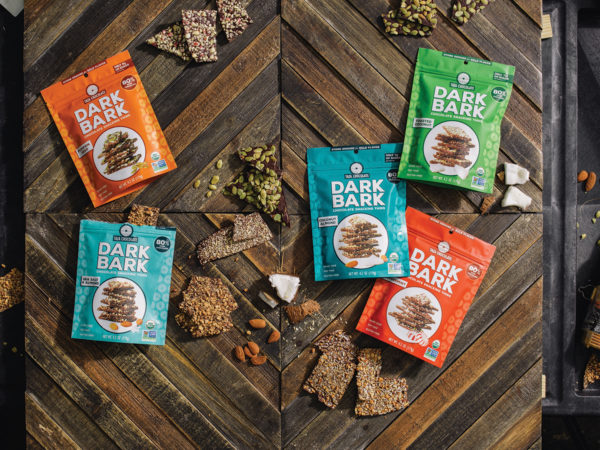 Who or what inspires you?
AW: Other business people, especially those who have made a positive impact in their communities because of how they operate their business. I love how the profit motive can be used to create positive change, and I see that as a great inspiration, and one of the many reasons I get out of bed everyday and dutifully march to work.
KF: My inspiration is all close to home. My dad ran his own contracting business. He was super detail oriented and honest to a fault. He calculated the cost per nail and fraction of caulking tube which resulted in him moving at a snails pace in sending out invoices. My mom always encouraging to follow my creative pursuits, for which I feel super fortunate, and she was a great example as she put her neck out there with her career. My older brother Dave has always been inspiring. He is creative, hard working and he is always vocal with his "GO FOR IT" encouragement. My brother Ken, who is a pilot, made a dramatic career change at age 28. He is a risk taker and I appreciate that and he constantly reminds me not to take anything too seriously. Alex is also inspirational for his willingness to take risks. He and I also have epic volleys of creative ideas, which is inspiring and fun. We'll throw around a "crazy" idea until it has a more distinct shape, then we'll keep pushing it until it becomes a reality. Sometimes we succeed. Sometimes we fail. We both literally think anything is possible, which you need to think when you pursue crazy ideas!
Kathleen, I know you do all the designing for the site and the packaging? What was your inspiration? What things do you think of when designing?
KF: I want our packaging to be bold and vibrant just like the flavor of our chocolate. I am inspired by the bold, bright colors and color combinations that you find in central and south America and the Caribbean, where we source our cacao. I also want our packaging to be pretty straight forward. My design goals used to be focused on presenting our brand as venerable but now I focus on being bright and bold.
What is your favorite color?  Is there any color you don't LOVE?
KF:  Fave color: Blue, specifically Pantone 3125. Least Fave color: Red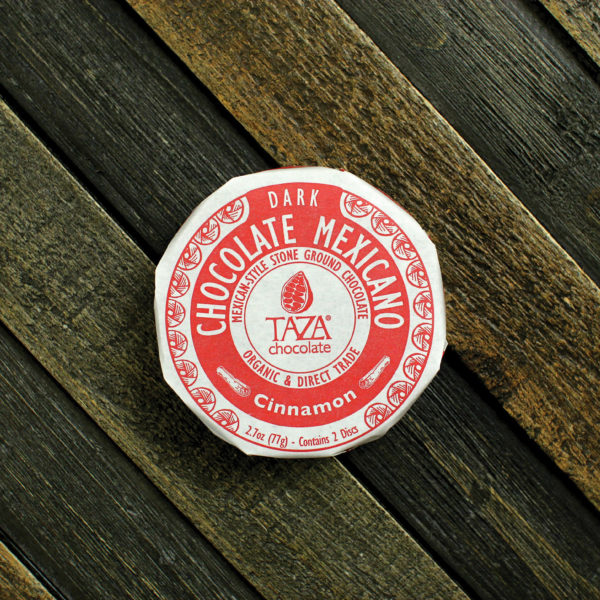 You guys have two children and a busy work life, how do you balance it all?
AW: It's hard, and we wrestle with this all the time. I manage a lot at the business, including business operations strategy, finance strategy, legal, and high level marketing strategy. But most importantly, I manage the leadership team, which gives me 7 direct reports. This people management part of my job takes up most of my time and energy. That combined with being a dad and a husband is incredibly demanding. I have found ways to become very efficient with my time. I utilize the OHIO principle with my inbox, which can receive up to 200 emails a day, and that is after spam and junk is sorted out. The acronym "Only Handle It Once" allows me to have spurts of focus throughout the day between meetings and family obligations. I also ride the commuter rail into the office/factory and use that 45 minutes each way on the train to get a tremendous amount of work done at the beginning and end of each day so I can spend most of my time at work with my team, and by the time I get home, I have tied up all the critical items from my inbox for the day.
KF: We don't! We do our best and our super fortunate to have family around who help us out, and great childcare. We also are fortunate to have some flexibility that running your own business allows. Meaning that if I need to take a day off, I can do it, but I am also still responsible for my work so I have to fit it in somewhere. I also work from home 3 days a week and go into the office one day a week. We also are seriously into making the most of our weekends.
What's next for Taza Chocolate? What would you like to see on the horizon?
KF, AW: Bigger and better. We're focused on getting our stone ground chocolate on more and more shelves. We're releasing new products this year and next that are more snack-able than our round discs and original bars. Check out DARK BARK. I would like to see chocolate perceived as healthy, indulgent everyday food, and our stone ground chocolate as the best kind of every day chocolate because it delivers more with less. It is less processed and has a high percent of cacao than most other chocolates which means it has less sugar and it organic, non-gmo, gluten free, dairy free, vegan. It is simple, clean and flavorful.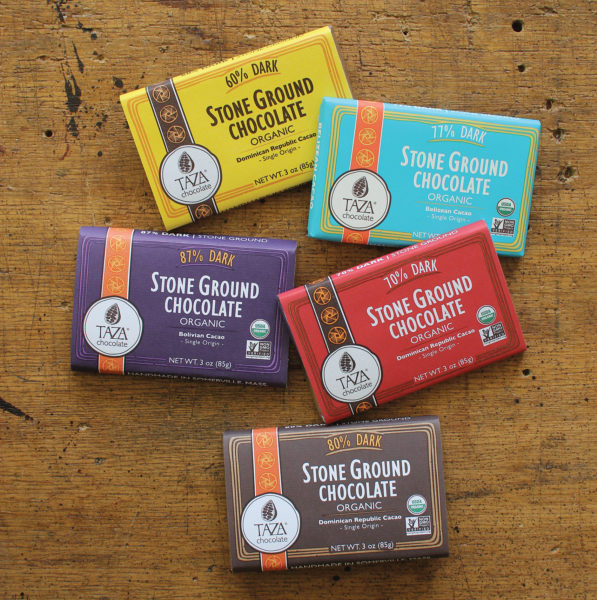 What advice would you give to someone who is interested becoming more creative or following in your footsteps?
KF: I would say "GO FOR IT!," be confident and be brazen. If you want to create a business and be entrepreneurial you need to be all in and go for it without fear. Alex and I look back and realize we are lucky to have started Taza when we did. At 28, we were both at a stage in our lives were we had very few responsibilities other than taking care of ourselves. We lived frugally. I augmented our income with my consulting work and we made it happen. It would be very hard to do now with two kids to feed and all the other adult-type-things we do now.
Growing up I was a huge follower of INSIDE THE ACTORS STUDIO.  At the end of the program, they would ask the interviewee these questions:
What is your favorite word?
KF: Coffee
AW: Lobster
What is your least favorite word?
KF: Can't
AW: Impossible
What turns you on creatively, spiritually or emotionally?
KF: Exercise, being outdoors, good food, family and friends. For both of us. We met via the world of cycling and both exercise nearly daily. I need it to stay focused. Outdoors is preferred but I was a rower in college and I fully dork out and row on an erg in our garage at an ungodly early hour listening to NPR.
AW: kiteboarding
What turns you off?
KF:
AW: politics
What is your favorite curse word?
AW: Hell yeah!
KF: F*ck, but I try to use effing to be more civilized. Fulton starts with FU and it is no coincidence that I kept my last name.
What sound or noise do you love?
KF: Spring birds chirping
AW: Waves crashing at a great surf break.
What sound or noise do you hate?
KF: Lots of them. I am noise sensitive. Probably open mouth chewing.
AW: the squeaking of wet rubber
What profession other than your own would you like to attempt?
KF: Industrial design
AW: gymnastics. Also, one day I think it would be fun to try and run a non-food business.
What profession would you not like to do?
KF: Doctor/Nurse.
AW:
If Heaven exists, what would you like to hear God say when you arrive at the Pearly Gates?
KF: Welcome, can I interest you in some single origin, light roast coffee?
AW: Welcome to the best kiteboarding session of your life.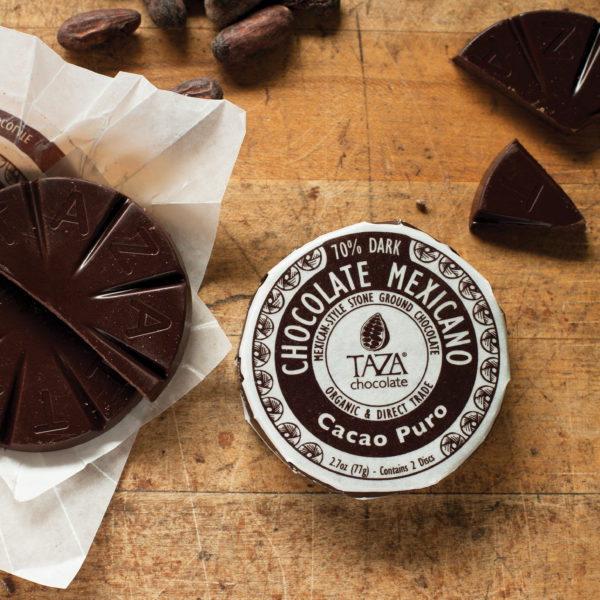 Aren't they inspiring? A HUGE thank you to Alex and Kathleen for taking part today. I hope you enjoyed this interview.
Be sure to follow along with them on social media:
Website * Facebook * Instagram * Twitter
If you enjoyed this interview, be sure to check out the whole series of Creativity Over Coffee.