Parisian Piano Bench (After)
There is a wonderful French patisserie in Cohasset Village called French Memories. I love going there and I thought of it while working on my latest furniture before and after. With thoughts of buttery croisants, fruit tarts, cappuccinos and petit fours swirling around in my head, I began to paint with Annie Sloan Chalk Paint in French Linen.
You may want to see what the little piano bench looked like before:
Piano Bench (Before)
Nothing wrong with the bench, but she just didn't make any statement.
I found this fantastic Paris postal graphic at my friend Heather's Etsy shop -
Antique Graphique
. She has so many great vintage graphics. My good friend, Fiona, over at
Just Paint it White
told me about a transfer technique using carbon paper.
I picked some carbon paper up at Staples. It was really quite an easy method. I placed the carbon paper under the graphic (graphic facing up) and traced the image with a pen. This is what it looked like after:
Transfer outline
I painted over the graphic outline with ASCP in Graphite to get this:
Paris Postal Graphic
Then I distressed the entire piece and did two coats of wax and some dark wax to highlight the details. Like on the carved legs:
But that isn't all. There is a little surprise inside:
Parisian Sheet Music
Carrying out the French theme I included, some antique French sheet music and an old post card. I found all of these at
The Graphic's Fairy
. Annie Sloan suggested making the paper damp in her book,
Quick and Easy Paint Transformations
, so I did that. Then I put a coat of mod podge on the area I wanted to place the sheet music down and smoothed it and then did one coat of mod podge on top. Then another once it was dry.
Inside Piano Bench
The sheet music was affixed in quite a haphazard way. I wanted it to look like it was just thrown in:
I smoothed down there paper, but there was some bubbling (despite my efforts), but it dried flat.
What do you think of my Parisian Piano Bench? Are you enjoying some French Memories? I'll be taking this little lovely down to the boutique today along with some of the other items I shared with you on Friday. I think it would look fantastic as a piano bench but also as a small coffee table. Keep your fingers crossed that my first boutique goes well. I'll share all the photos with you later this week!
Parisian Piano Bench (After)
I also wanted to let you know that my good friend, Nancy, at the Sea Rose Cottage will be carrying Miss Mustard Seed's Milk Paint in August. Isn't that exciting? In celebration I will be doing a special giveway with her to make it twice as fun. Stay tuned for the Giveaway and more news! I know how much you all are dying to get your hands on some MMS Milk Paint (I know I am!)
Miss Mustard Seed Milk Paint Giveaway Coming Soon!
Featured on: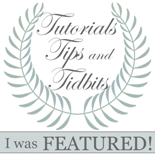 Linking to: