Even witches deserve a cocktail on Halloween, don't you think?  Riding on brooms and casting spells is such hard work!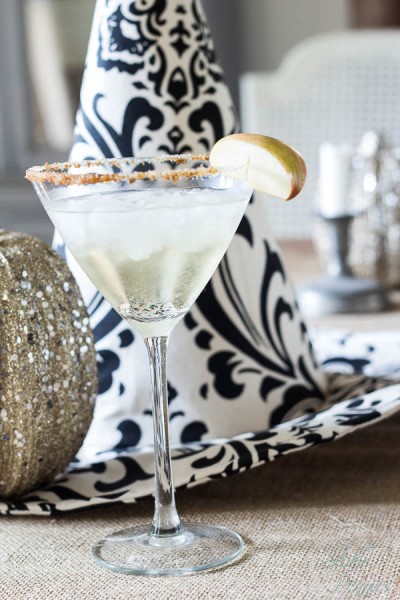 I had some Calvados leftover from our Grown Up Apple Crumble recipe and I knew it would be perfect in an autumn cocktail.  I whipped these delicious cocktails up for my book club the other week and they were a crowd favorite.  Oh, and just in case there is any confusion there are no witches in my book club. 🙂
It got me thinking that they could be mixed up to celebrate fall, but also Halloween which is just a few days away.
Witches like apples right?  Think of snow white…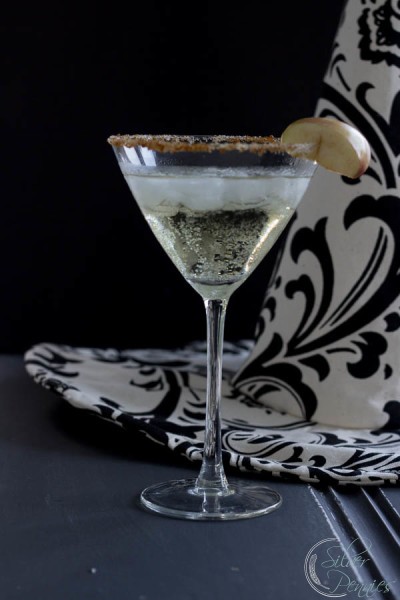 So if you're having a big Halloween Party on Friday, I think your guests will love this!
Here's what you need for this tasty tipple:
Witches' Brew
Ingredients
Brown Sugar Granulated Sugar  Cinnamon Calvados Apple Liquor Sequin Delicately Bubbled Pinot Grigio Soda Water
Method
Gently dip the rim of each glass in water.  Mix together some brown sugar, granulated sugar and cinnamon.  Press wet rim onto sugar mixture.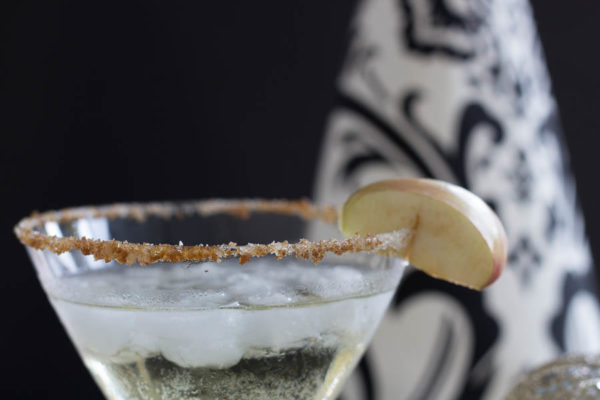 Not only does it look so pretty, but adds a sweetness to the rim of your glass.   Next fill a 16 ounce glass with crushed ice, add 8 0unces of Sequin Pinot Grigio, a tablespoon of Calvados liquor and fill with soda water.  You can add more soda water if desired.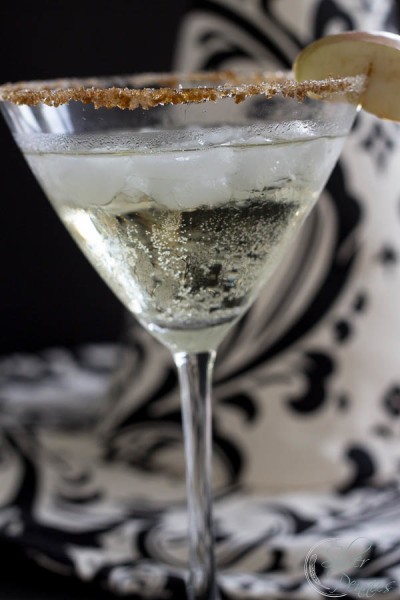 Pour into your fancy rimmed glass and add a sliver of apple to the side.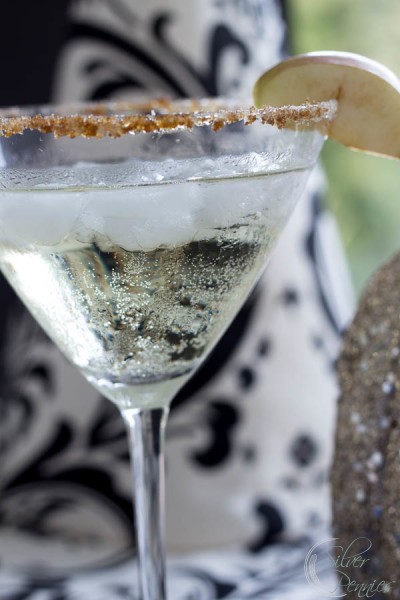 The sparkling Pinot Grigio has a lush flavor of pear, crisp apple and light citrus, along with bubbles, adds some sophistication to this sparking sangria.  It is a refreshing cocktail any witch will love!
I'm certainly having one after trick or treating and I'll be wearing this hat!  I got it at Paperscapes in Cohasset.  A fun and festive decoration but also a cute costume!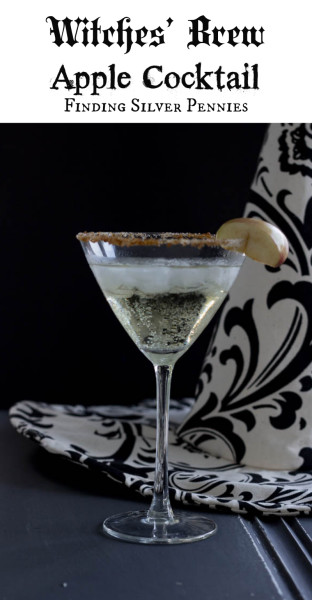 Sharing with: