One of my favorite tricks with furniture is creating my own tinted furniture wax.  I use Chalk Paint® to tint clear wax.  This effect can draw attention to a beautifully detailed piece (panelling, moulding or carving).  It can take simple furniture and make it beachy.
I've been getting many questions about ratios and application, so thought I should write a post devoted to it.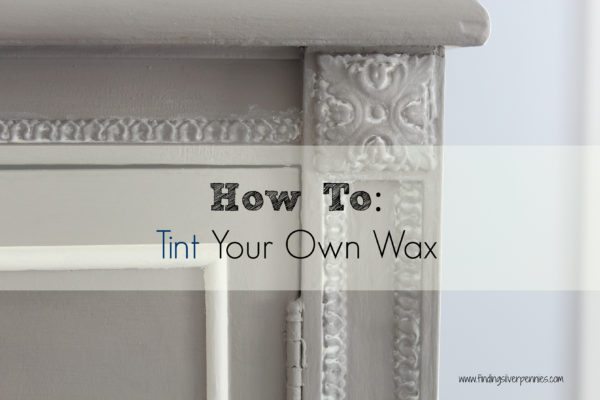 This post contains a few affiliate links for your convenience, to learn more about my disclosure policy click here. If you purchase a product via these links, it doesn't cost you more but I get a percentage of the sale. Thank you for supporting my blog in this way.
To create tinted wax, you want to mix clear wax and your choice of Chalk Paint®.  I use old white a lot, but have used other colors as you'll see.
When tinting clear wax, mix 70% chalk paint® with 30% clear wax, for a more pigmented wax you can play with ratios.  I usually don't measure.  I just go by consistency.  I like it to look like frosting.  See here: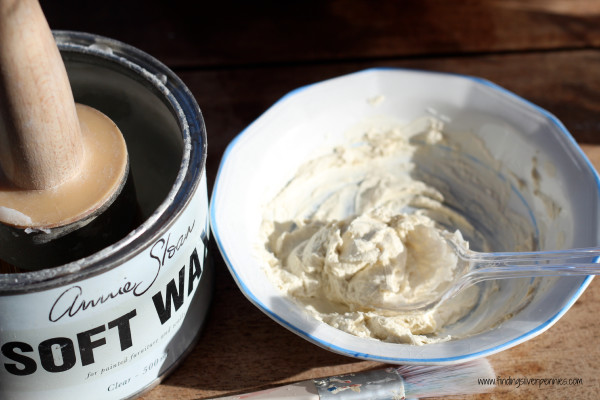 This wax was done with Old White.  The Old White wax gives an antiqued and beachy effect.
When applying the tinted wax you want to work in small areas.  First apply a bit of the un-tinted soft clear wax so the area is tacky and then apply the tinted wax.  I've used a waxing brush but for these areas I used a small decorative paint brush.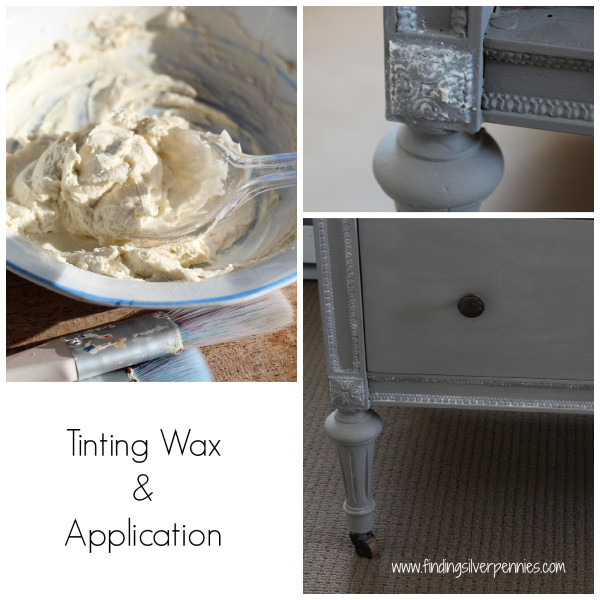 To apply: put the wax on heavy, wait a few minutes and wipe away with a clean cloth.  Then move onto the next area.  The wax will remain in the recesses.  It really made all the lovely details show up on my husband's armoire which I named Clifton.
Conor's dresser also got the tinted wax treatment.  Again a beachy, old fashioned look was desired.  For this piece, I used Old White tinted wax over Annie Sloan's Craqueleur.  I wanted the wax to go into the crackles of the piece.  The dresser itself is painted in Paris Grey.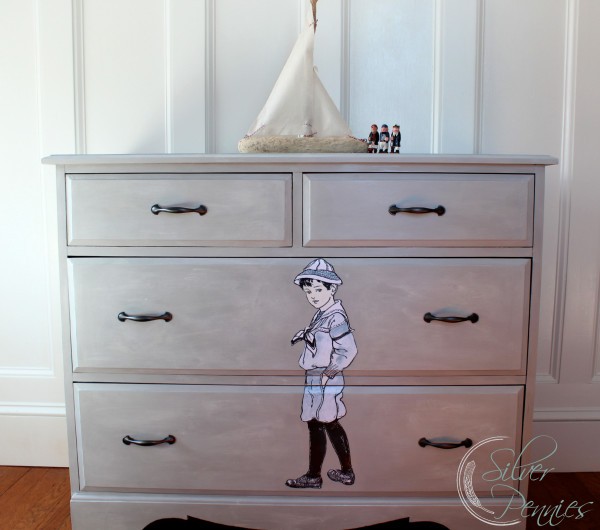 What if your piece doesn't have any moulding or crackle?!?  Can you still use this effect?  Yes!  This sweet little seaside table was painted in Florence Chalk Paint® and I just thought it needed a bit of white.  I mixed Pure White with clear wax.  For this method, I almost dry brushed the wax on with a chip brush.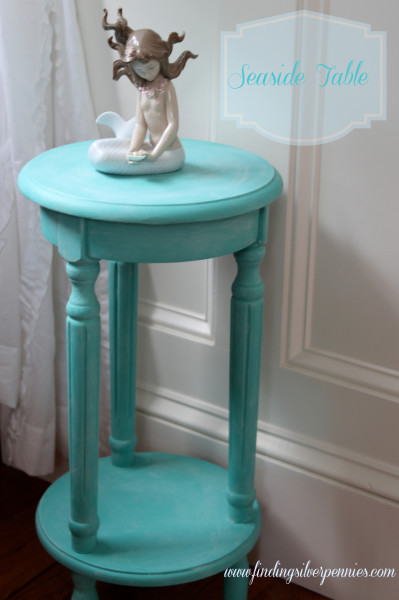 Here's a close up of the tinted wax: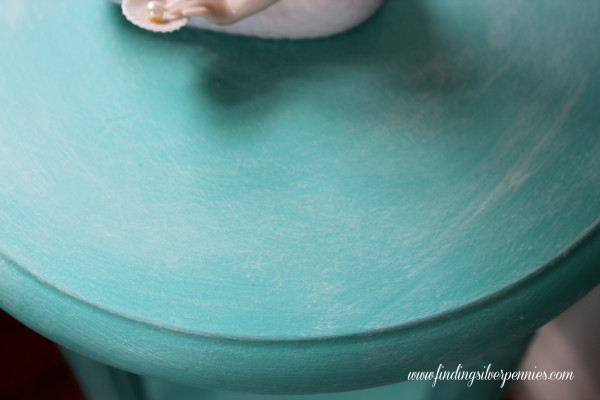 Now I told you, you don't have to use only white to tint wax which is true.  I can't wait to use blue!  Well, you know me – the blue lover I am!  I think blue tinted wax with French Linen or Old Ochre or Country Grey would look pretty amazing.  I've also seen Graphite tinted wax over Old White and that looks lovely and vintage.
On a very early piece, "Colette ", I did Olive tinted wax over Provence in a rustic finish.  The gold was achieved with gilding wax.  Sorry for the grainy photo – it was taken a long time ago with my old camera.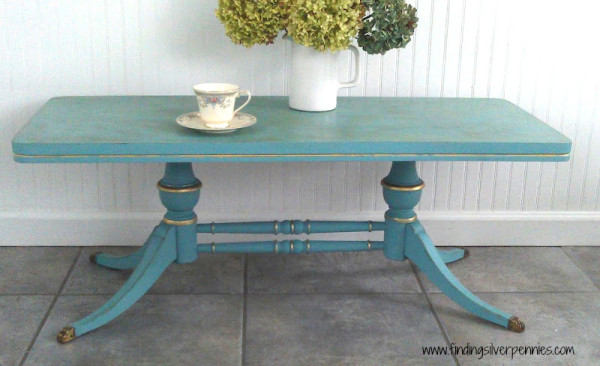 What colors do you like to tint your wax with?  Would people be interested in a post on applying dark wax?  Leave a comment and let me know!  If you have any painting questions I love getting emails and am happy to help!  Happy Painting!
You may also like these posts:  My Chalk Paint Tips and Why I Love Chalk Paint!
Since writing this post, I've published my first eBook in June of 2016. In this eBook I've included everything I know about painting furniture and faux finish techniques in over 150 pages. Click here to learn more about my eBook and to get your own copy!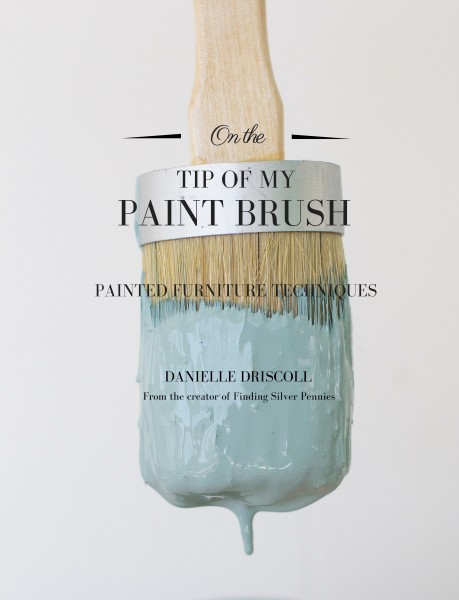 Sharing with: