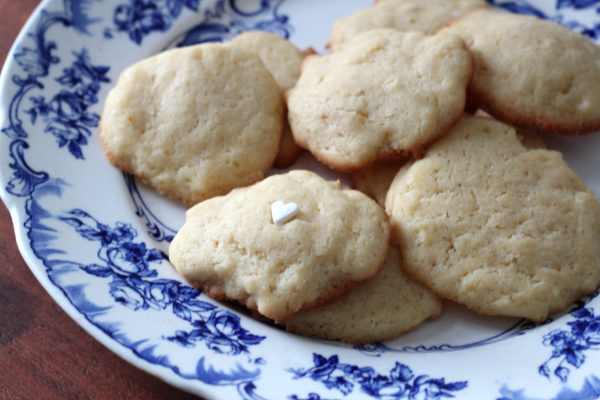 Happy Valentine's!  Today, I'm going to share a love story with you, but it isn't the conventional kind.  It isn't filled with red hearts and butterflies in your tummy.  Instead I'm going to share a love story about friendship.
Friendship comes in all shapes and sizes.  The friendship of young and old.  The longing heart of one who is lonely.  The laughter shared over good food and good company.  Pearls of wisdom from a bygone era.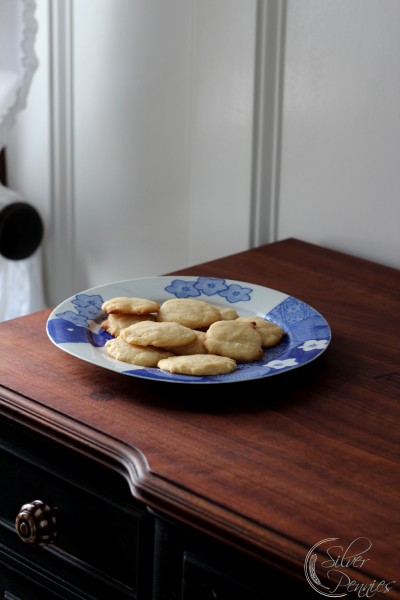 When I was just little, younger than Conor, we'd go to visit Aunt Doris.  Aunt Doris wasn't really my aunt, she was an honorary aunt.  She loved our dog, Candy, as if she were her own.  She loved me and showed it in many lovely ways – through ellaborate roast dinners in her large home in Winchester and in simple ways with tea in her drawing room.  What I remember most fondly is sitting at her carved dining table and sharing cookies.
I would have cafe au lait in this silver cup.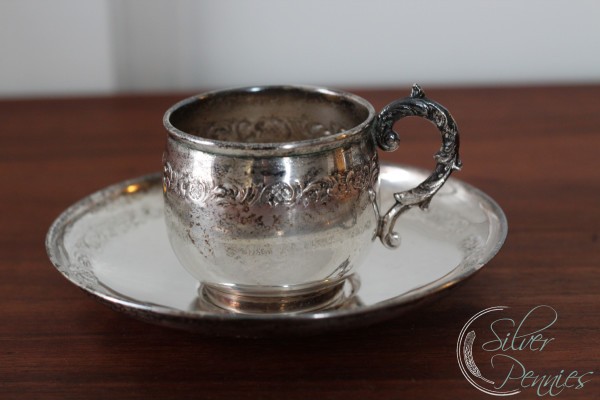 Me in my party dress would sit next to Aunt Doris in her pearls.  She could be loving but she could also be stern – perhaps when I wasn't being as polite as expected.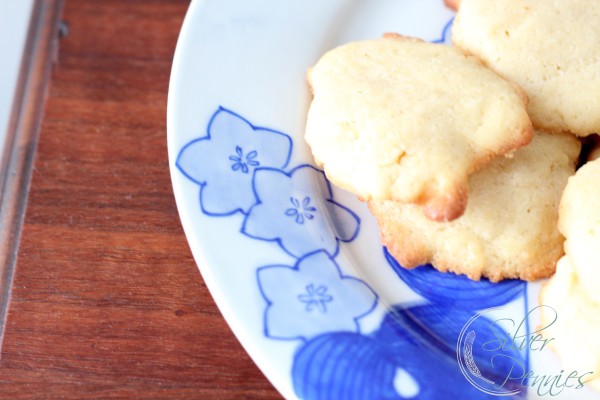 Aunt Doris taught my mom how to make gravy and shared her many culinary secrets. I guess she was a lot like Julia Child looking back.
Whilst enjoying her company, she'd serve the most wonderful cookies.  They were very thin, almost as thin as paper.  You could not possibly imagine how rich and buttery these cookies tasted. For such a thin cookie they contained so much love (and flavor).
I don't think there is any better taste than buttery cookies, do you?  Aunt Doris thought so too.  So today on Valentine's I'm going to share her recipe with you.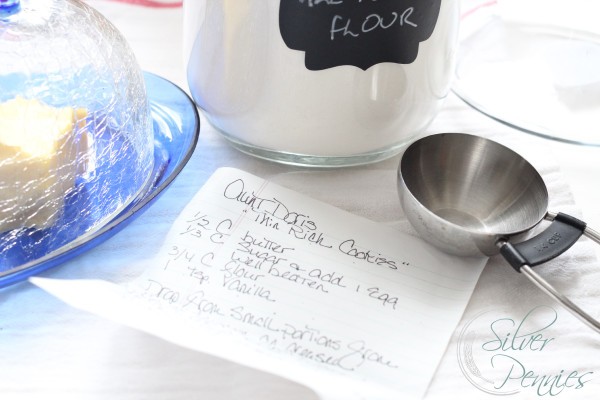 Aunt Doris is no longer with us.  She passed away when I was still little.  But I remember her through telling her stories and making her recipes.  I couldn't think of a better way to celebrate Valentines than making these wonderful cookies.  We're making a batch this afternoon.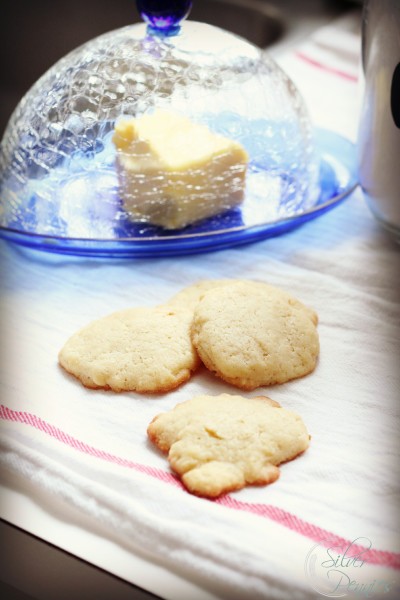 Aunt Doris' Thin Rich Cookies
1/2 C butter
1/3 C Sugar & Add One Egg (well beaten)
3/4 C flour
1 tsp. Vanilla
Method – 
Drop from small portions from tip of teaspoon on greased cookie sheet, 2 inches apart.
Spread thinly with a knife dipped in ice water.
Sprinkle with chopped nuts (walnuts or pecans).  I didn't do this because my boys don't like nuts.
Bake in moderate oven 350 degrees until edge is brown.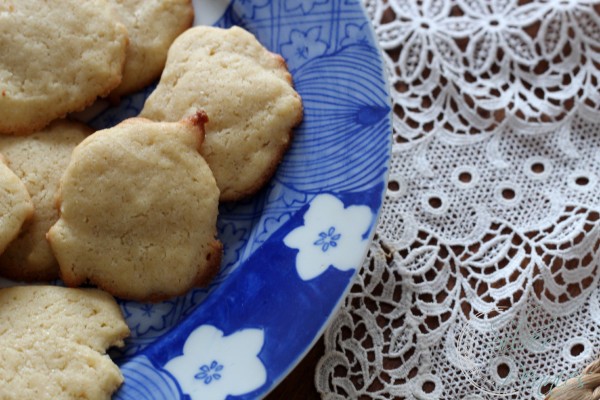 Wishing all of you, my friends, so much love on this day and everyday!