Moscow Mules are a favorite.  Seriously. Prosecco cocktails come in a close second though.  Today I'm going to share with you the best Moscow Mules! The recipe is sooooooo easy!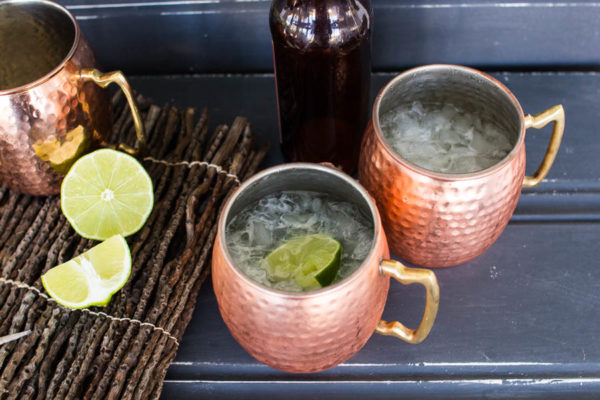 Moscow Mules are perfect for a crisp fall evening I might add.  The drink was actually invented in New York in 1941 to help market ginger beer.  I'm so glad it caught on.
Luke and I have been drinking this quite a lot since I picked up the Moscow Mule copper cups.  These cups actually keep them so cold and make the drink taste even better (if that is possible).
Before I share this super easy recipe.  I'm reminded of quite a funny story.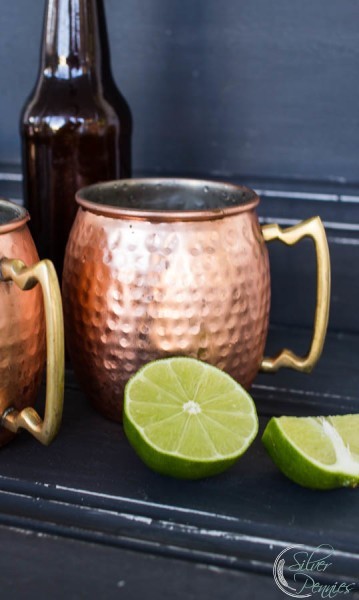 Hopefully, Luke doesn't kill me for telling you all.
We were actually enjoying Moscow Mules the night we first started dating.  Picture this: Bristol, England 1999.  We went out with probably 30 of our closest friends for a huge birthday celebration. We were celebrating James, Clare and Becks (AKA Rebecca's) birthdays.  We went out for a curry and then a pub crawl and then we ended up at a club called Odyssey.  BUT before we even went out for the evening, I was waiting for these friends and a few others in the lobby of Manor Hall (one of the dorms at Bristol University) and Luke, who was usually quite friendly to everyone, didn't say a word to me.  Hmmmm.  I guess I was having a very Bridget Jones moment.  I mean I really liked Luke and just couldn't figure it out.
Fast forward to after dinner in the Balti Hut and friends are talking me into going on the pub crawl.  I didn't need much convincing when Luke piped up, one of the cocktail places was doing a deal.  I love cocktails.
Well, somehow, that night Luke and I ended up dancing together for a very long time.  I didn't want the night to end.  You see, I knew then that he was the one.  It was around that time when I accidentally poured my Moscow Mule down his back.  Another Bridget Jones moment! Ha! Ha!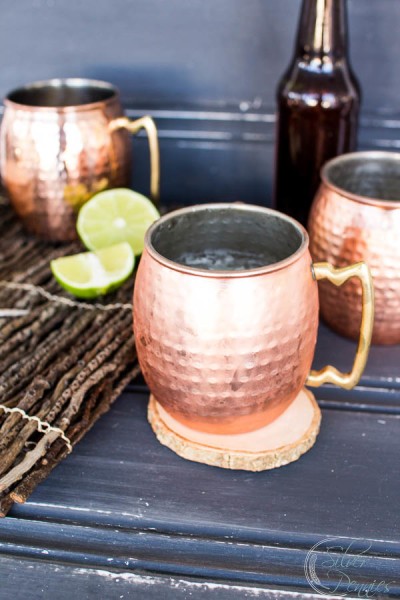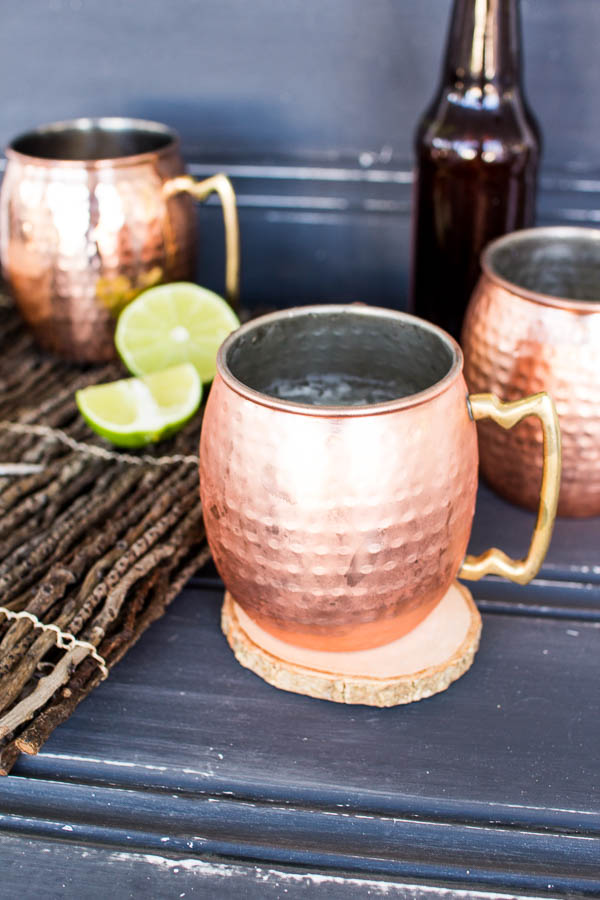 So now these lovely cocktail always reminds me of that night and the start of us.
He laughed off the vodka and told me later he didn't talk to me because he liked me.
If you'd like to enjoy a Moscow Mule, here's how we make them.  Oh, and I haven't poured one down his back since then. 😉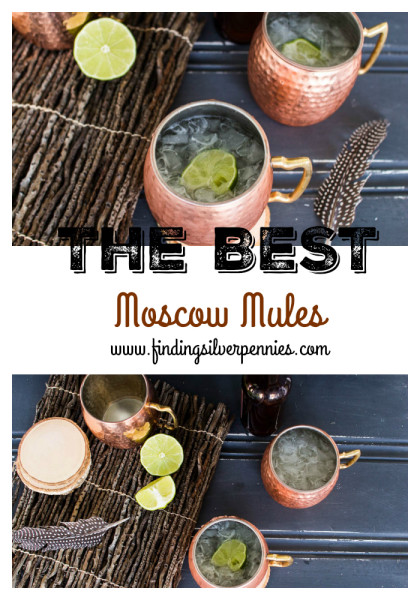 Moscow Mule Recipe
Ingredients
Copper Moscow Mule Mugs
Vodka
Ginger Beer
Fresh Limes
Crushed Ice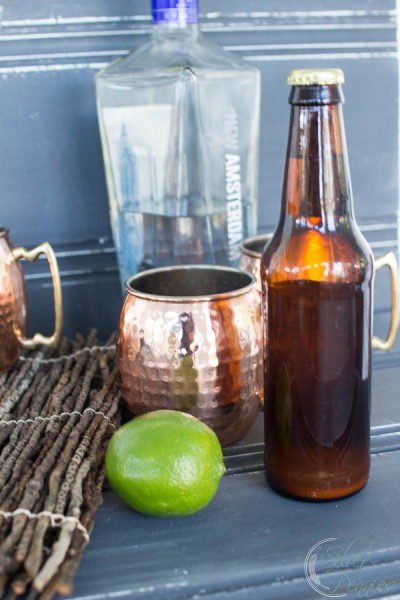 Method
Fill your copper cup up with crushed ice. This makes the drink very cold.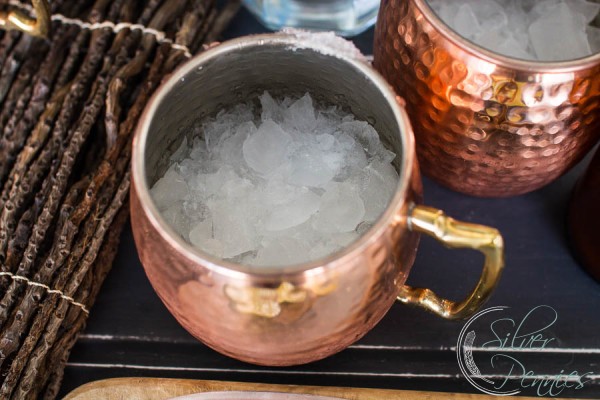 Pour vodka in (I usually count to three), then I top with Ginger Beer.  We really like Trader Joe's Ginger Beer or the Ginger Beer People Ginger Beer, but you can use whatever you like.
Cut a lime into quarters and squeeze two quarters into the cocktail.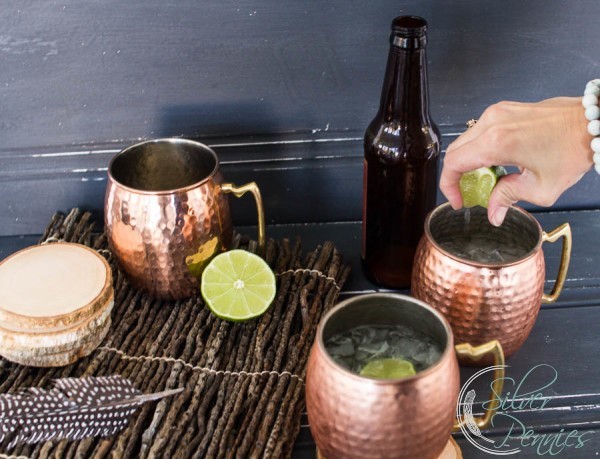 Then I throw them into the cup.  The limes make it!
Cheers.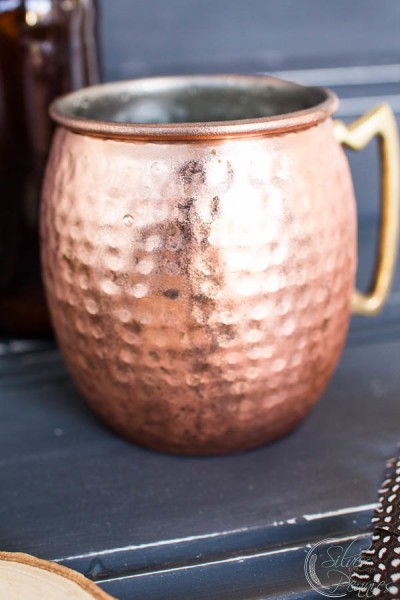 Moscow Mules are wonderful cuddled up on the couch for your favorite movie, fun for a fall cocktail party (as seen in our grown up Halloween party) or outdoor by the fire pit as the leaves fall.  The mugs are pretty decor too! Do you have a favorite fall cocktail?
Sharing with: