Ah, subway tiles! Is anything cleaner in a kitchen? Well, I absolutely love the look and we added it with stick on subway tiles back in May.
You may remember that post, click here to read it and my easy installing method. We used stick on subway tiles by Smart Tiles. I shared a video in that post but people requested a follow up post.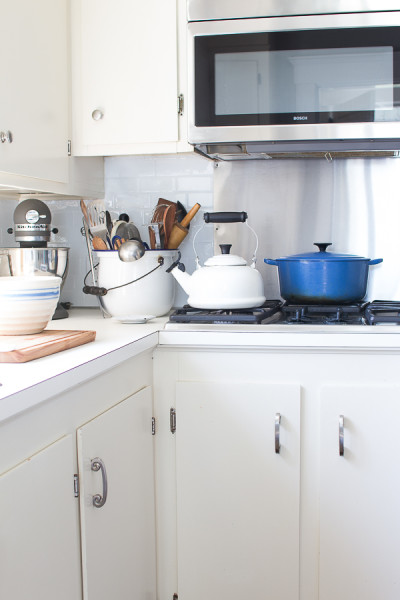 I've been spending a lot of time in here recently with our new puppy and thought it would be a good time to revisit the subway tiles as I've been getting questions on how they're holding up.
I took this photo right after we did it. You can see the before and after here:

The tiles instantly brightened up the space!
Well, here's a look at the tiles now: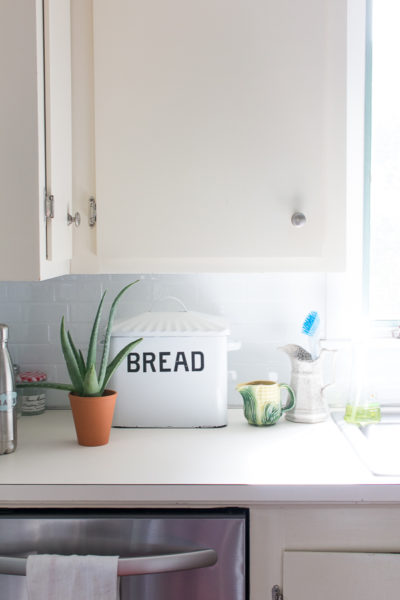 They look just as nice as the day we put them up!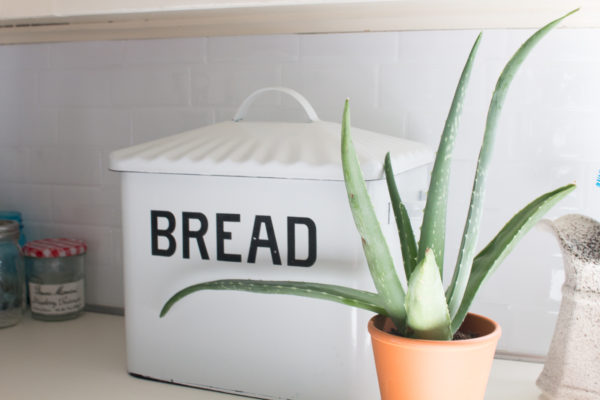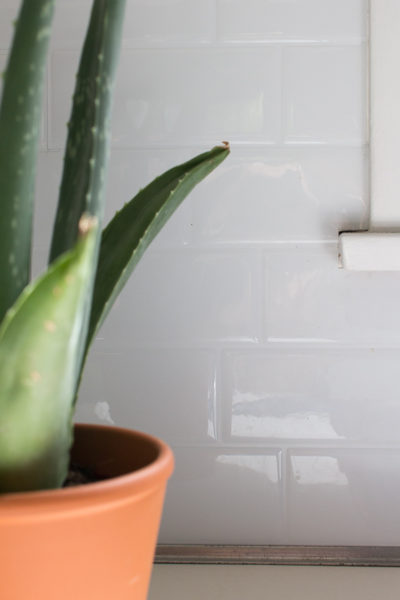 This area is right next to the sink so gets lots of splashes and spills. To clean I just wipe with a wet cloth (no abrasive cleaners as it can take the stick off the backing).
I really am surprised how well they've stood up!
I thought they might not because they were stick on…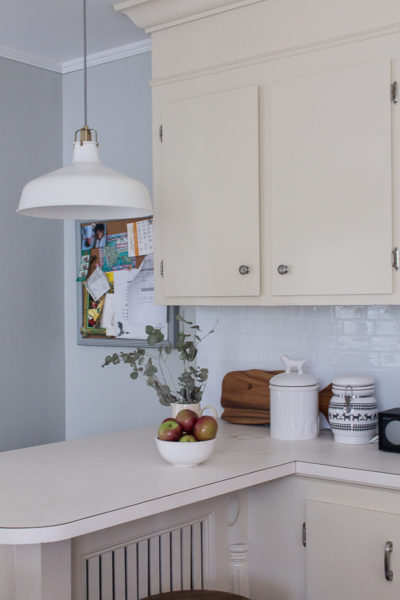 Here's the other side of the kitchen. School papers up and apples from picking!
One day we'll redo our kitchen. I'd love to have an island in the middle, new floors, new counters and new cabinets. We don't have the money right now. We do have a little puppy that is teething so I'm glad I didn't invest in a new kitchen yet.
These tiles were a quick fix to update the kitchen to the classic look I love!
Family and friends, think they're the real deal 😉 until I say they're not.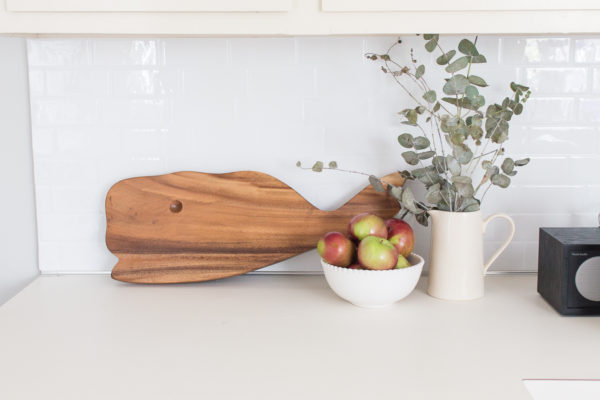 For your convenience, I've added a few affiliate links as sources below. These affiliate links don't cost you any more but I get a percentage if you buy something.
I love the long lines of these stick on tiles because they give the authentic look. Smart Tiles also makes smaller subway.
The tiles we used are the Metro Blanco by Smart Tiles, you can see their full range here.
Kitchen Source List:

Do you think you'll try some stick on tiles in your own home?