"No matter how long the winter, spring is sure to follow"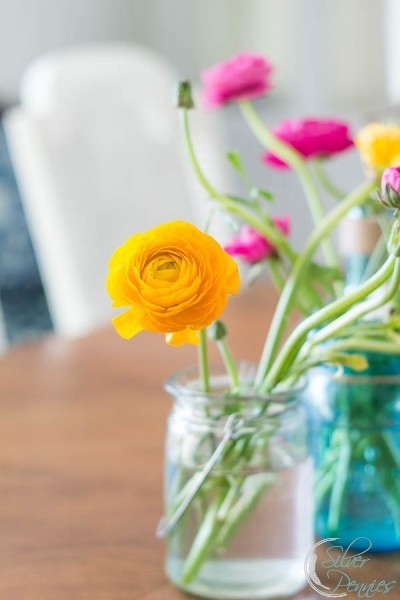 This winter seemed like the LONGEST winter in history. Boston did in fact break the record for snow fall.  I'm crossing my fingers that it won't snow again and it soon will melt from our yard.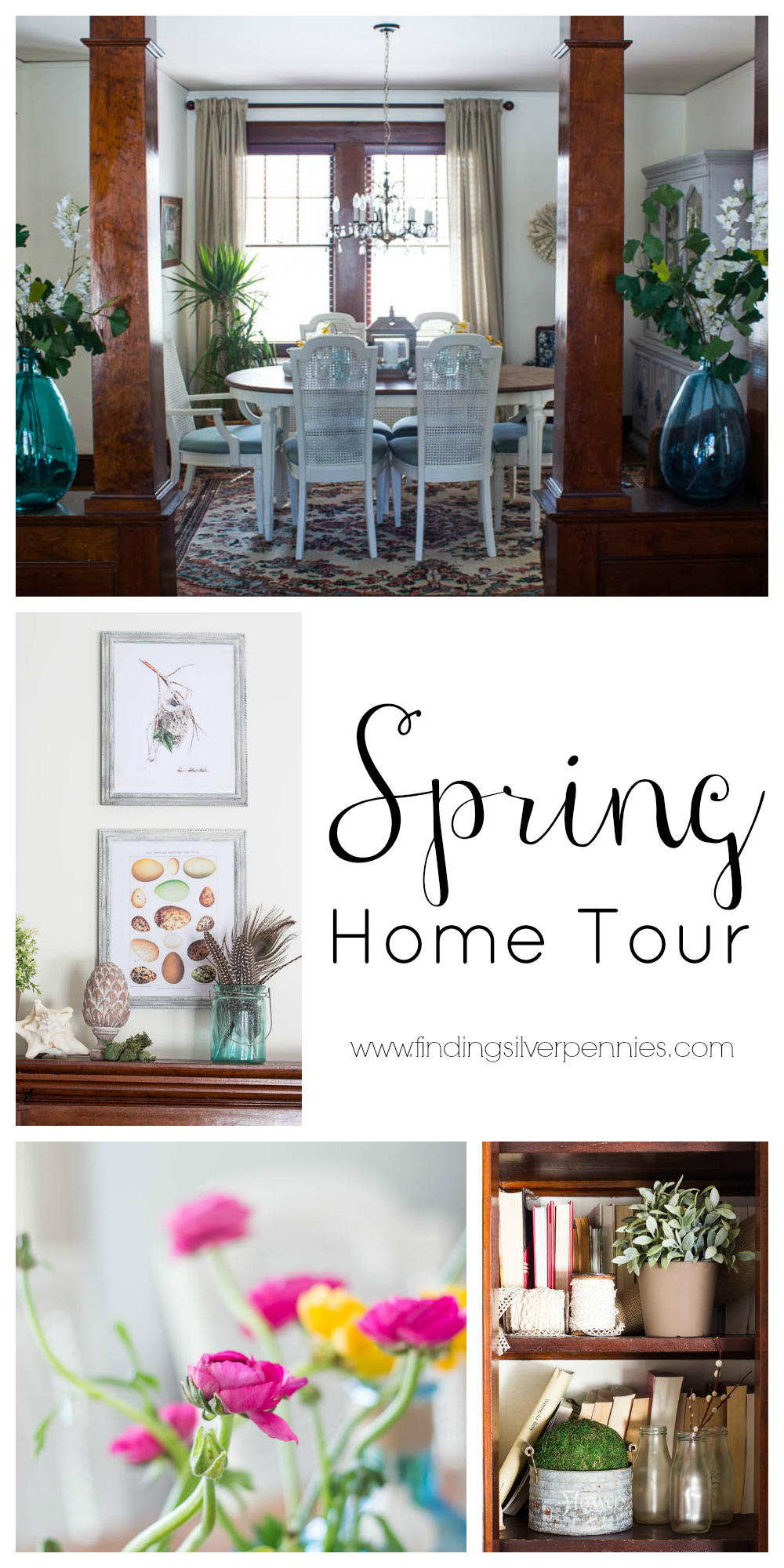 Turning a cold shoulder on winter, I've focused very much on gorgeous spring flowers (real and faux) to welcome in this new season.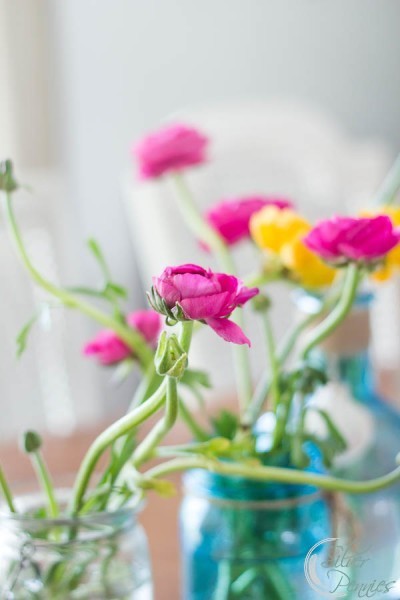 Masses of ranunculus in a riot of color dance and celebrate spring on my dining table!
It does feel very much like spring in our home.  Take your boots off and stay a while.
How beautiful are these roses?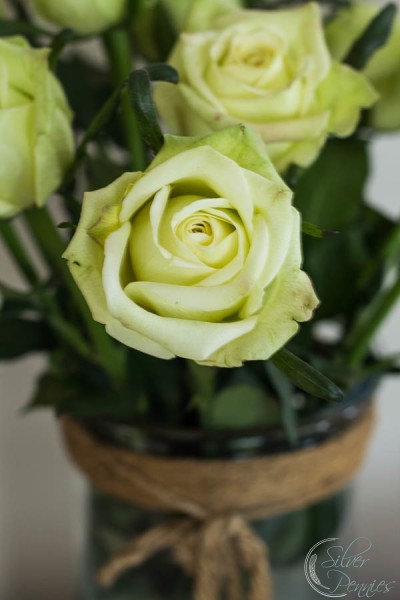 They were just from the grocery store and didn't cost much, but make my heart so happy.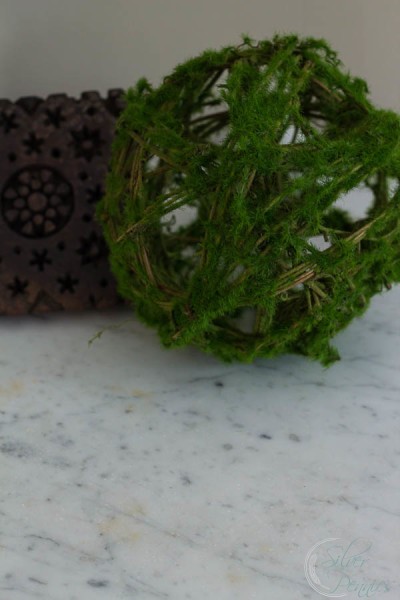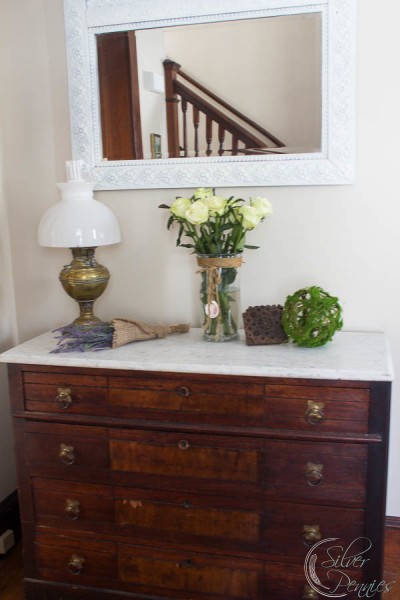 I'm no sure about you but spring is my favorite season.
I think it is because all my special days are in spring – May brings Mother's Day, my birthday and our anniversary.  It is a big month in our house!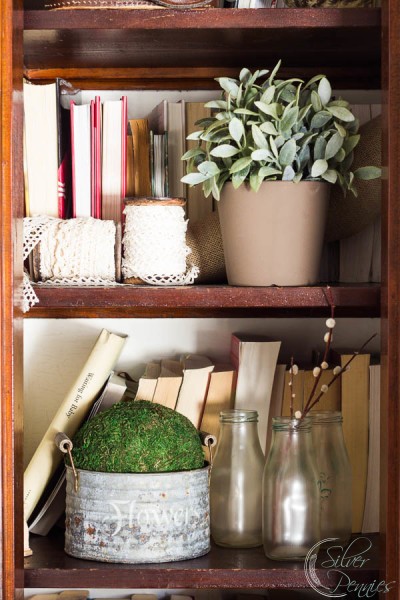 I shared how to create affordable artwork for spring the other week.  Click here.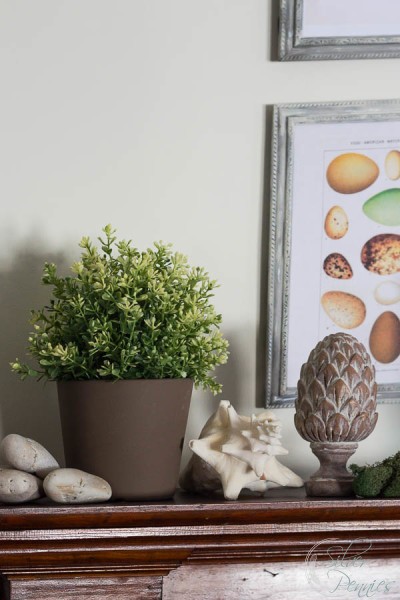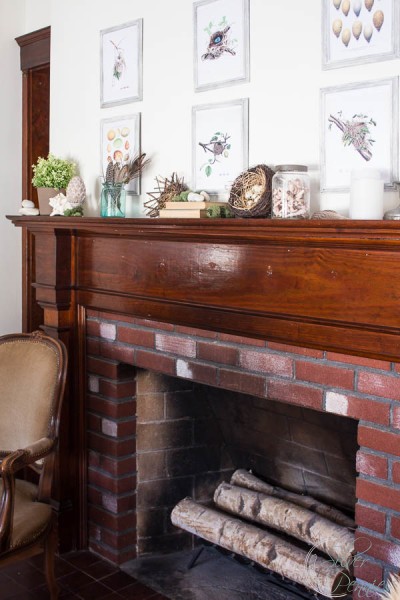 I adore all the pastel shades and sweet nests.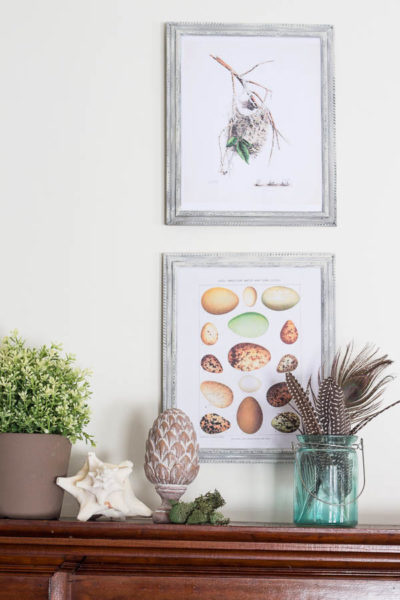 Not sure if you saw the chocolate nests the boys and I made to celebrate spring, click here.
Tomorrow I'll be sharing how to make these adorable bird houses.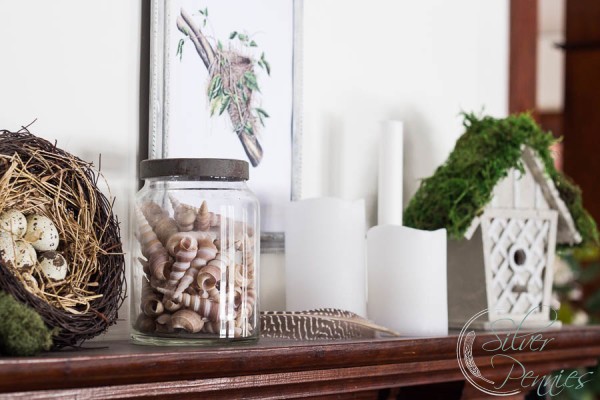 I enjoy decorating with natural elements – flowers, feathers, moss, nests and shells.  I also like using some faux flowers because they are no maintenance.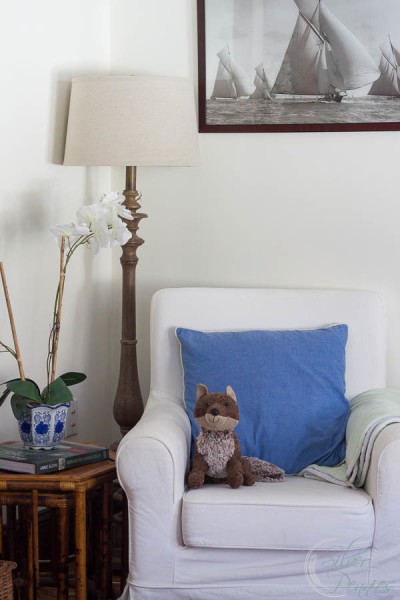 This faux orchid (everyone thinks is real!) has lasted much longer in our house than any real one.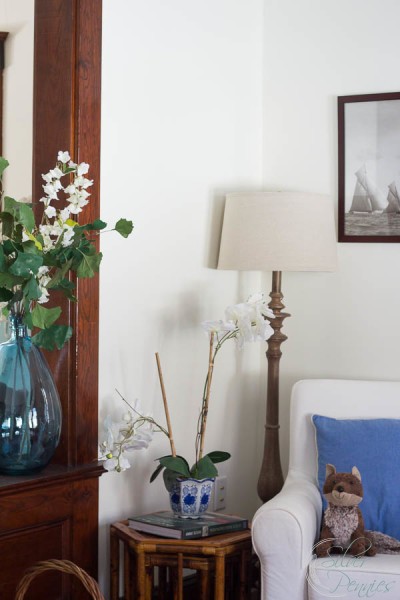 The dining room is welcoming spring too: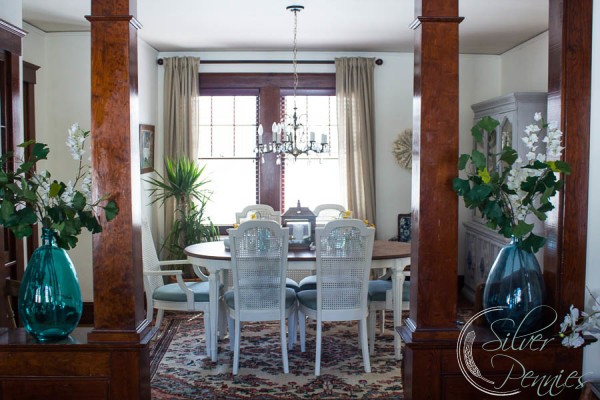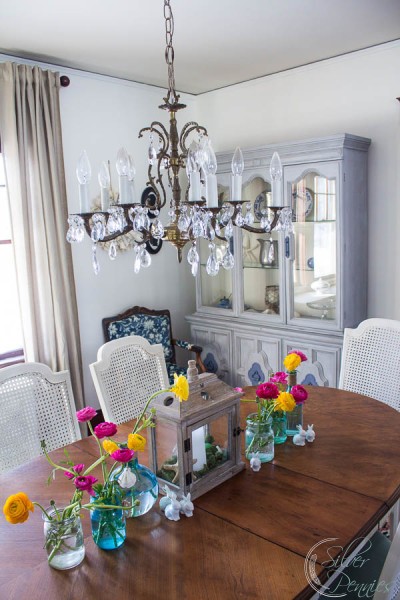 The little bunnies are from Target and the weathered candleholder is from Michaels.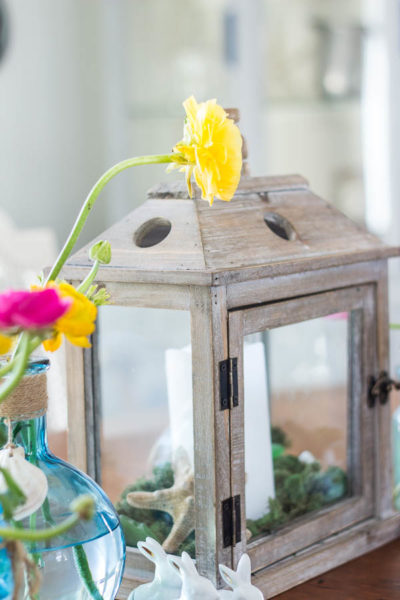 A simple boxwood wreath hangs from our china cabinet.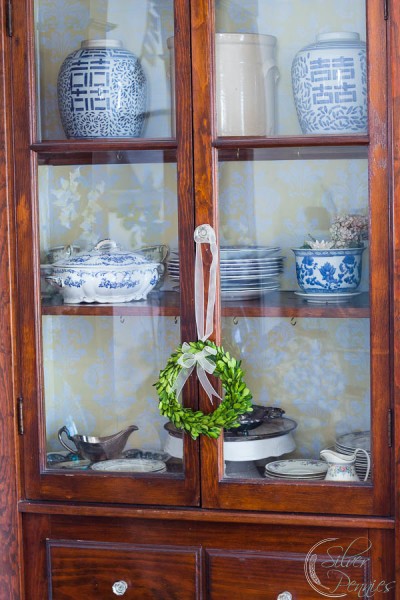 This little milk paint armoire also got a little touch of spring: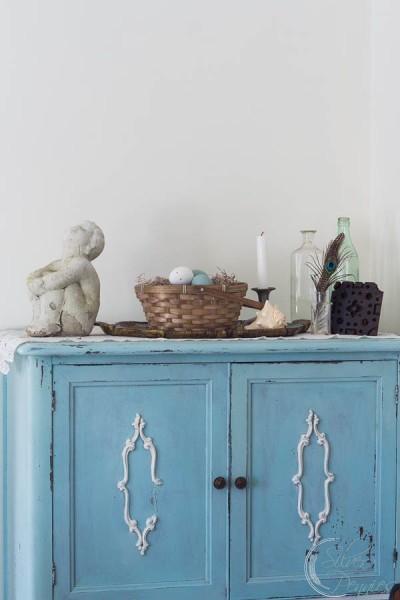 That chippy little cherub is still looking skyward and the eggs Conor and I painted are nestled in a basket on top.  To see the tutorial on the painted eggs click here.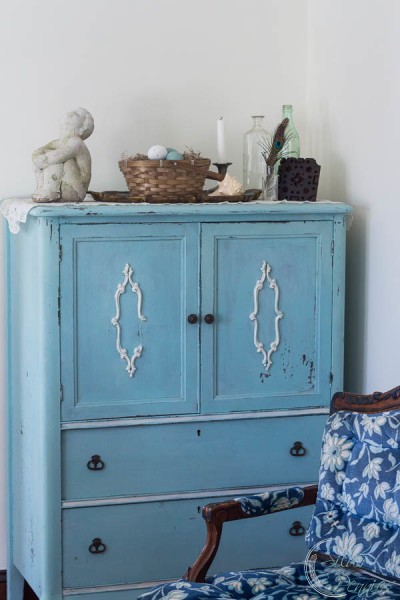 The other day I realized I don't share many pictures of our kitchen.  I think it is because it isn't exactly how I want it to be in there.  I dream of pale walls and marble style counters and a subway backsplash, but we don't have the time or money yet for this room.  So instead sunny spring flowers are celebrating spring in here.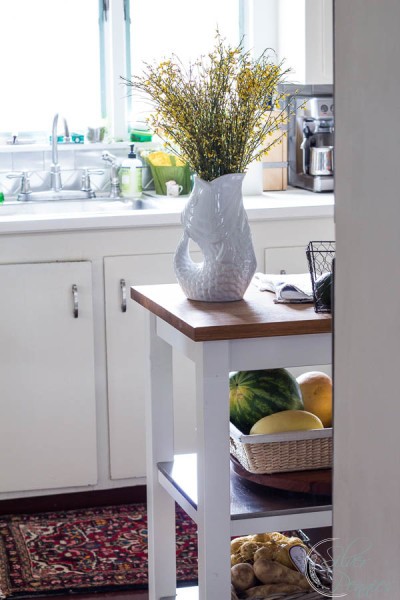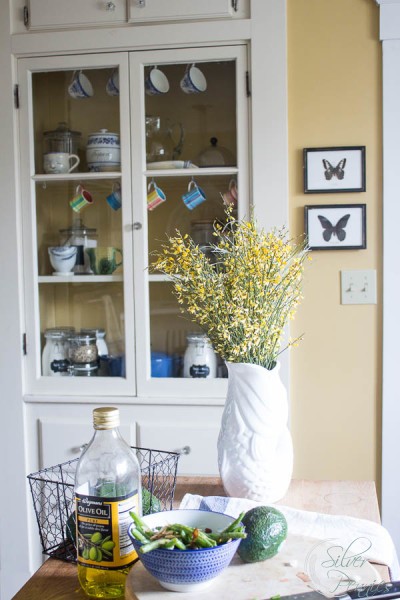 The only other room that has a hint of spring is the sunroom.  I can't wait to enjoy long spring and summer days out here with the cool ocean breeze coming through the windows.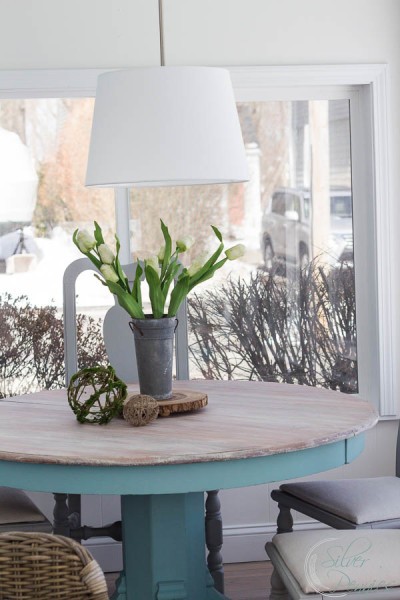 If you look carefully, you can see the mountains of snow outside (sigh).  Spring will come soon and with it nature's beautiful flowers!
Clockwise from top left: Finding Silver Pennies | Craftberry Bush | Clean and Scentsible | Town and Country Living | Rooms for Rent | Shades of Blue Interiors | AKA Design
Sharing with: