You can not have a summer garden party without Pimm's & Lemonade.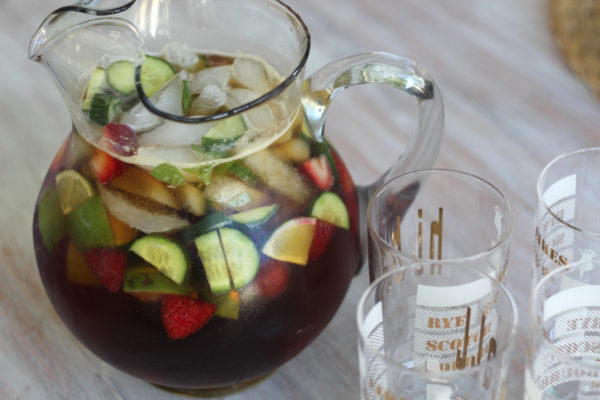 I know my American friends look at me as if I have two heads when I say this because many have never, ever, heard of Pimm's BUT it is a lovely little tipple I enjoyed, while living abroad, in the UK.
I always make sure to have some Pimm's in the house, just in case we have some unexpected guests stop by for a BBQ after a day at the beach.
Pimm's and Lemonade is so popular in the UK.  I had a lovely one filled with fruit at Wimbledon and spent our last day in London drinking them in a beer garden followed by a delicious Indian feast!  There were about 12 of us and a restaurant with mural of Princess Diana.  Friends, you know who you are!  Ha! Ha!
But I also had a lovely ones last summer (sans fruit) at the Port Bill overlooking my favorite beach – Trebarwith Strand.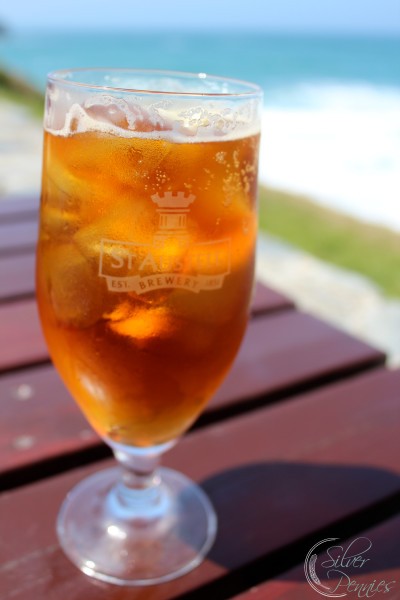 Here's how to make your own!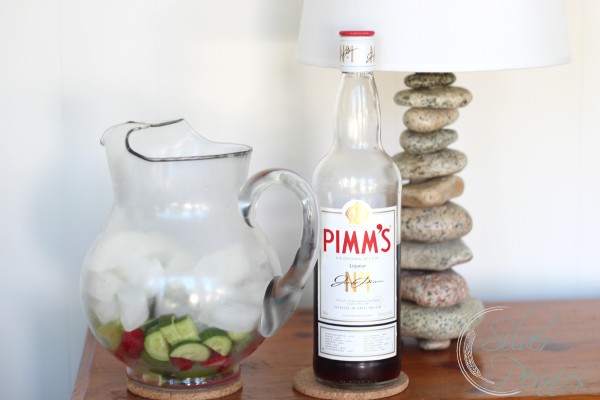 Pimm's and Lemonade
1 large glass pitcher filled with ice
1 bottle of Pimm's
1 bottle of Lemonade 700ml  (English style – fizzy lemon soda) – can use Sprite if you don't have this
Chopped up fruit – we like to use – strawberries, grapes, limes, cucumber, raspberries
LOTS of mint
Fill your pitcher or server with ice and chopped fruits.  The fruit infuses the drink with extra flavor.  I love using fresh strawberries and raspberries.
Cucumbers are gorgeous in it too.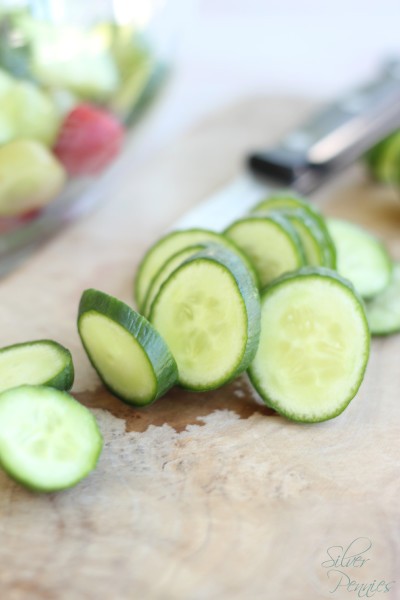 Pour one bottle of Pimm's and one bottle of lemonade in.  Stir to combine.  Top with chopped mint.
Serve over ice and enjoy with good friends.
I promise this will become your favorite summer cocktail!
Oh, I always think of this view of Trebarwith Strand while I'm sipping them.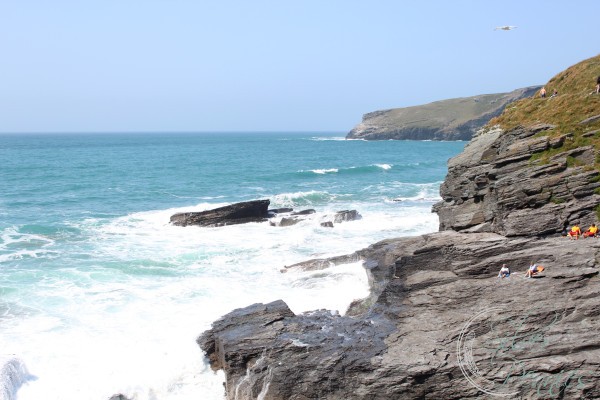 Enjoy!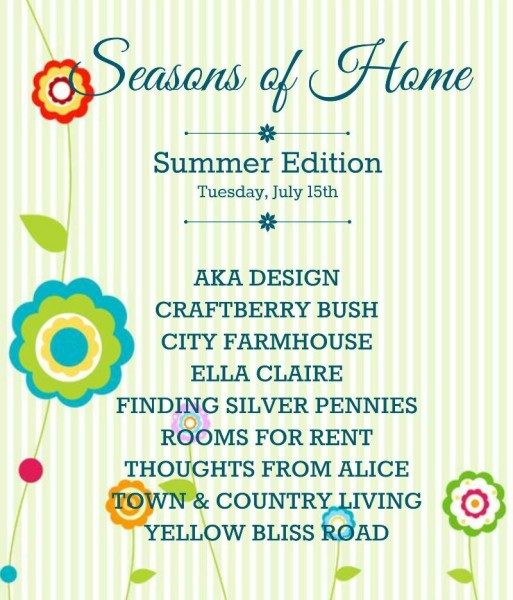 Make sure to stop by and see what my friends are sharing to celebrate summer on their blogs: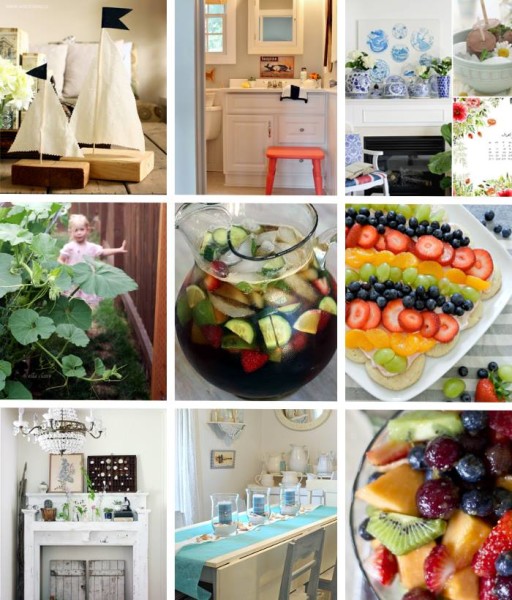 AKA Design
City Farmhouse
Craftberry Bush
Ella Claire
Finding Silver Pennies
Rooms for Rent
Thoughts from Alice
Town and Country Living
Yellow Bliss Road