Wishing you all a wonderful holiday! Our niece just snapped this photo of us. It is very hard to get two little ones and two dogs to look at the camera all at once. Thank you, Katie (and Ian who was holding dog treats)!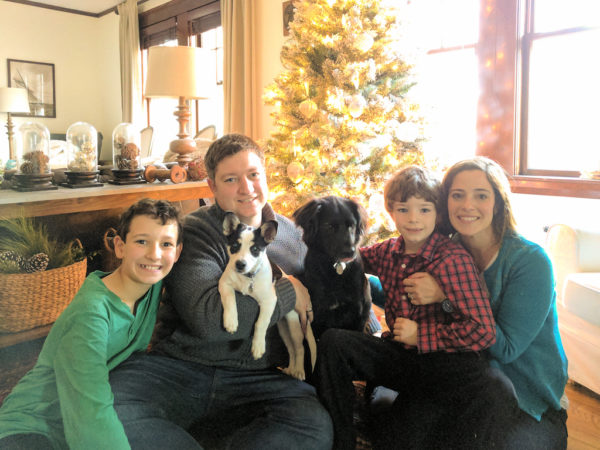 Today, we're baking and getting ready for Christmas tomorrow. As you can imagine, we're all really excited to have our family here from Australia and the boys are so excited for Santa's arrival!
This will be my last post this year. I've decided to take off some time to spend with my family. Wishing you all a very Merry Christmas, Happy Kwanza and Happy Hanukkah! Also Happy New Year! I wish you a wonderful and blessed time with your family and friends and thank you all for reading the blog.
See you in 2017!!!!