"Happiness is a large ripe tomato"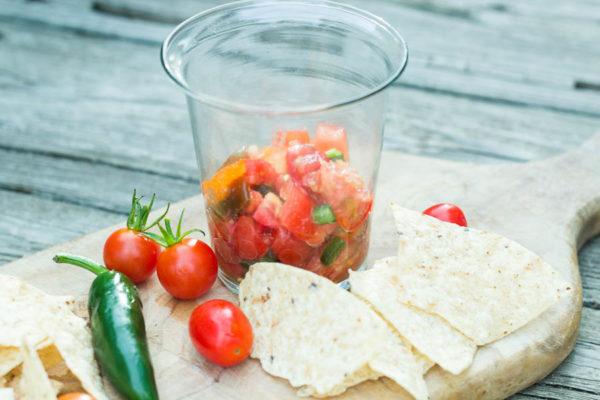 We had so much success with our garden this year which makes me so happy.  Last year we tried to do plants on our deck and nothing grew due to lack of light.
This year we figured it out!  We built our raised beds where there is loads of sunshine all day.
My youngest is a huge lover of tomatoes so we bought all different varieties of tomatoes – early girls, super sweet, Ida Golds, Plum tomatoes etc.  I can't even remember how many varieties we have.
Conor will usually pick them straight off the plant and eat them.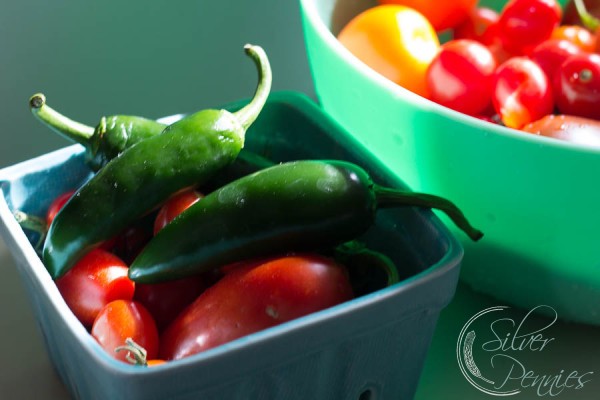 All of our tomatoes and chilis are ripening at the same time!  If this is happening to you I have a super easy salsa recipe.
Garden Fresh Salsa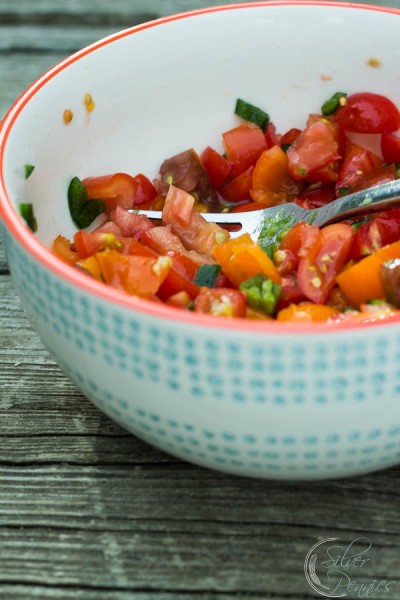 Ingredients
Chopped tomatoes (any varieties from your garden, the more the better)
 Two Chili Peppers, diced (deseeded)
Juice and zest of a lime
Clove of Garlic, minced
Chopped Cilatro (we didn't have any so didn't include, but this is a lovely addition)
Method
Pick and wash your tomatoes.  Roughly chop tomatoes, cut smaller if you like your salsa to be finer.
Zest and juice the lime into the tomatoes and add garlic, chili peppers and salt.
Combine all the ingredients and chill in the fridge.
Serve and enjoy!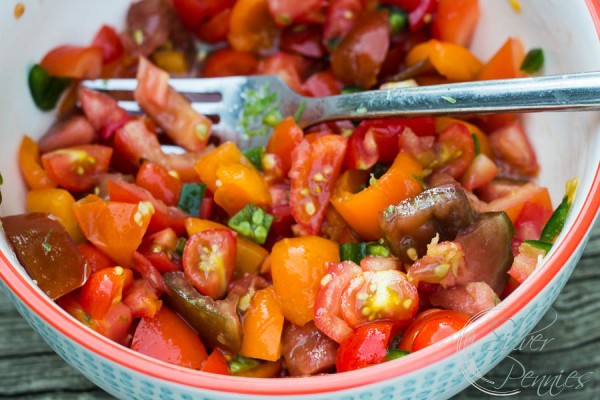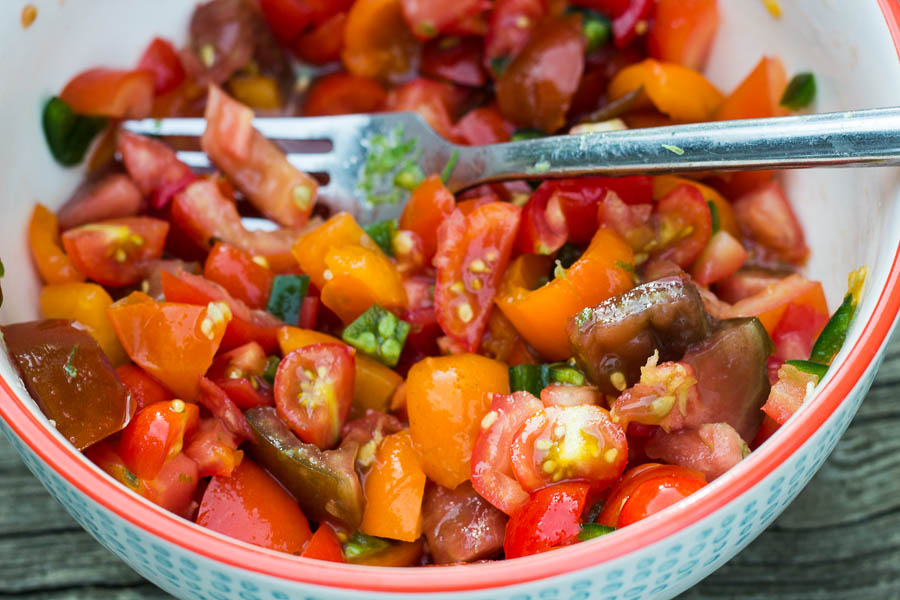 My boys love this served with tortilla chips.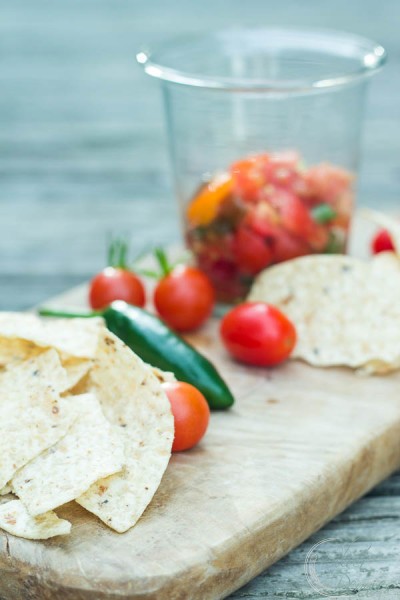 We also love it on top of grilled chicken and fish.  I hope you'll try our easy garden fresh salsa!  It is so true that homegrown tomatoes taste the very best.