I finished this little table before the holidays but thought I'd tuck it away until everyone was wishing for a day at the beach.  I know I am longing for summer with lows of -1F!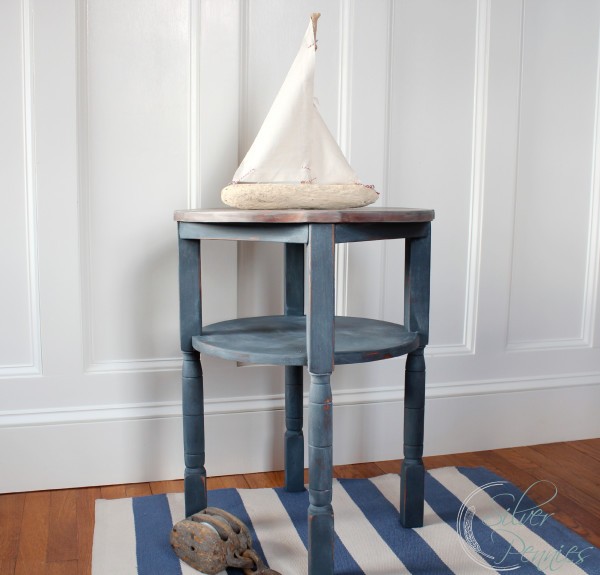 Named after my youngest beach boy, Conor, this table is a lovely reminder of Egypt Beach, Scituate.  A deep hue of blue with a rustic white washed finish, similar to the beautiful cedar shingles on our house.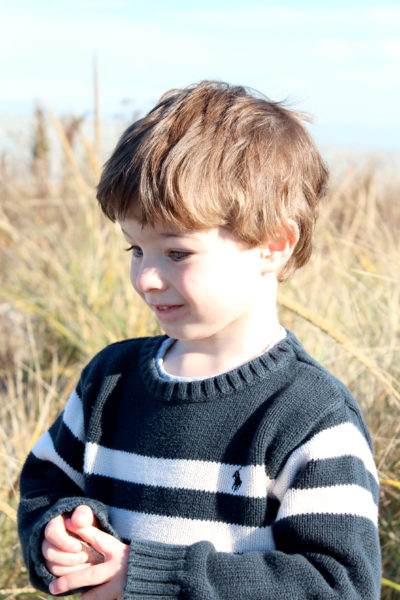 Ah, there's Conor at Egypt Beach.  The color of this little side table is almost as beautiful as his blue eyes.
But you probably want to see how the table was looking "before".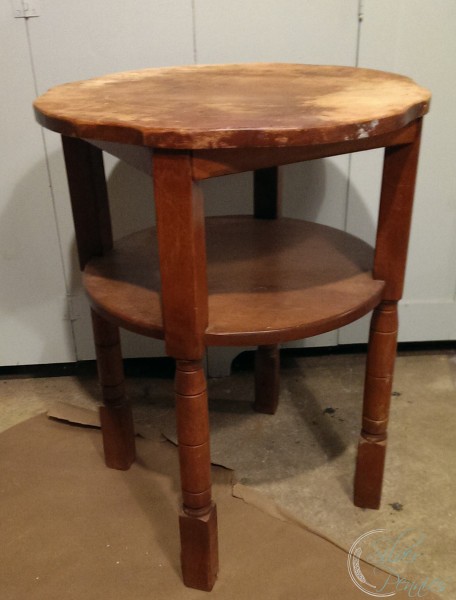 I really loved the shape of this pretty and solid table.  I think it is from the 40s.  The top was in a really bad state: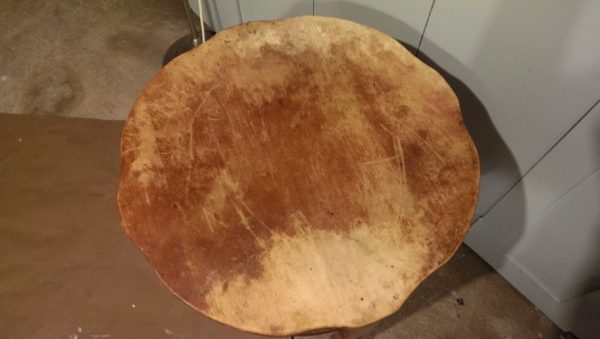 See?  Really bad.  So I sanded the whole top down and stained with Minwax's Special Walnut Stain.  It is one of my favorite stain colors.  If you want to learn more about staining furniture click here.
I thought this piece would look perfect in Miss Mustard Seed's Artissmo, her beautiful, navy blue shade.  You may remember Jameson.  He was painted in the same color.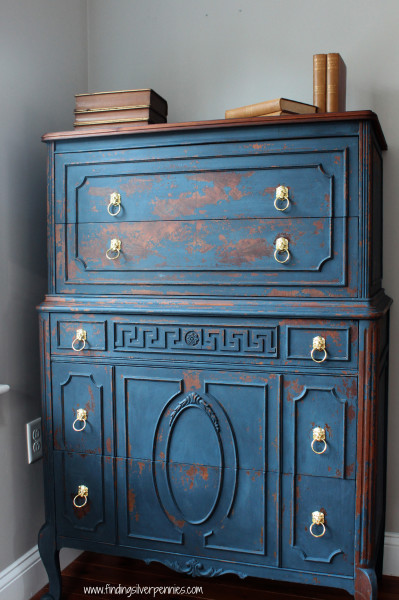 Except the table didn't chip as much and I used Miss Mustard Seeds White Wax all over to create that beachy look and seal the piece.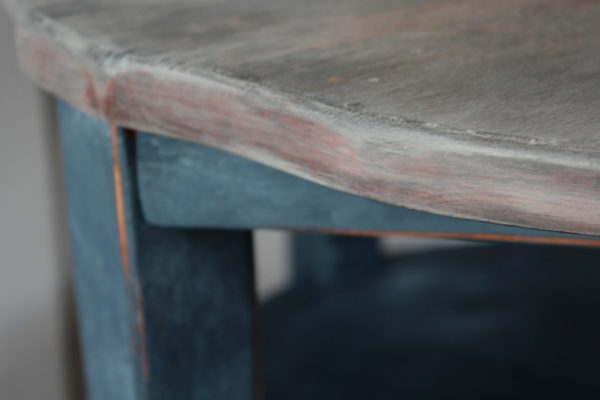 For the top, I watered down some Paris Grey Chalk Paint® and brushed it on and wiped away before it was dry.  I sealed the top with three coats of hemp oil.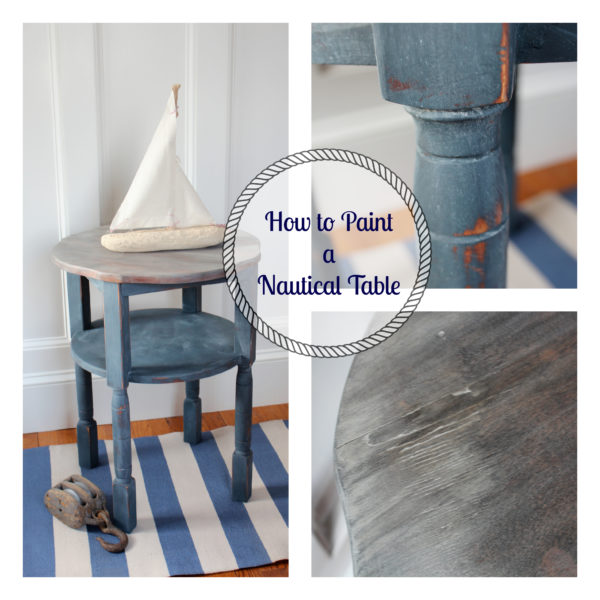 I'm not sure if I will keep the table for Conor's room or the sunroom or if I should sell it.  For now, I'm hanging onto it until I decide.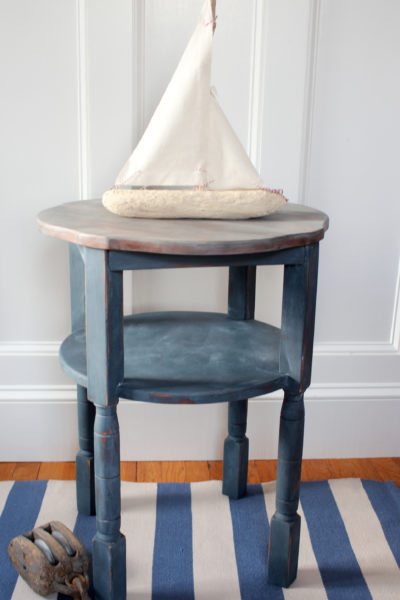 I'm hoping to get down to the basement today and Wednesday to paint some more pieces, including a St. George's Cross Oar for a friend.
Sharing with: