Disclosure: I partnered with Fusion Mineral Paint on this post.  They sent me some paints, tints and brushes to try.  Guess what?  I love it!
This is Harlow.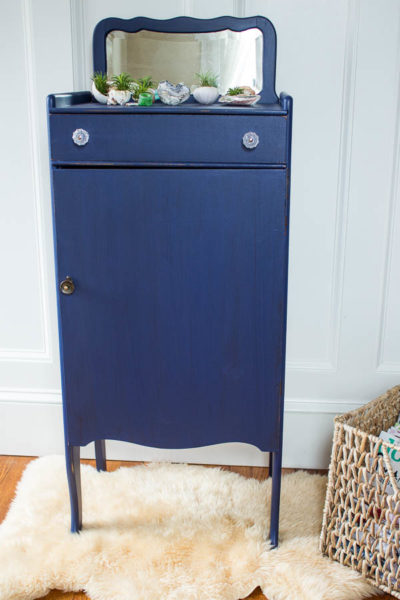 Yes, she's from the 1930s and she's spectacular.
My friend Dan found her and these are the photos he sent me: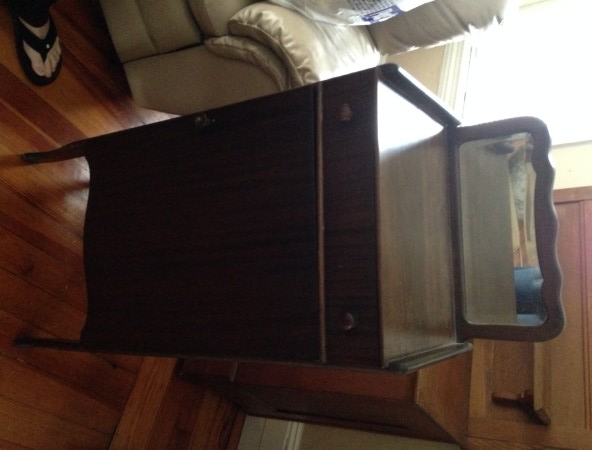 And open (before):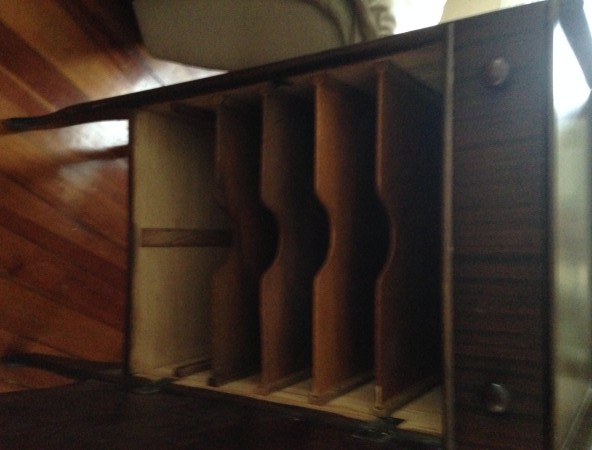 As you can see the wood was okay.  She was in great shape but just needed a little makeover with some paint and I knew she had to be a deep blue. You all know I'm partial to that color, right?
For this makeover I used Fusion Mineral Paint.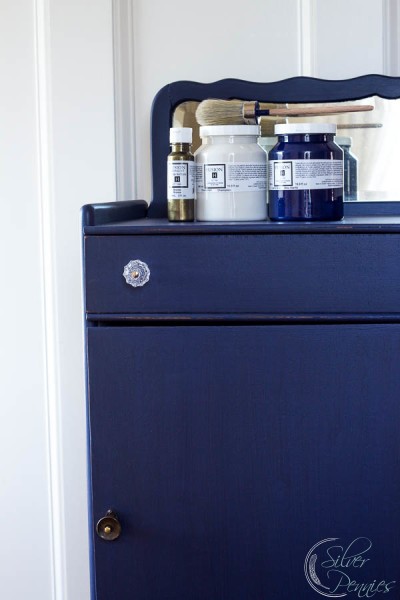 For this piece I used the Fusion brush which made the paint glide on.  The paint is self leveling, once dry the surface is perfectly even and matte.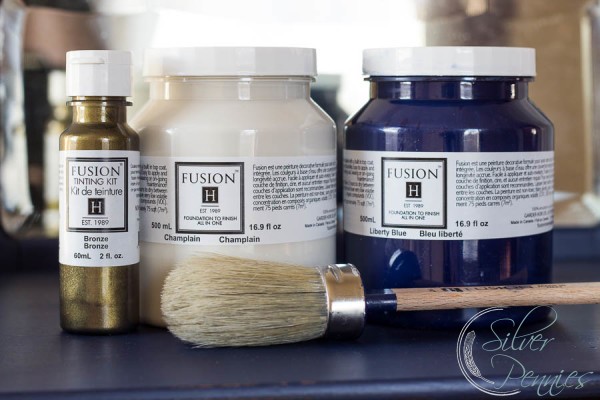 I've really wanted to use Liberty Blue on something.  It is an intense, royal blue.  They say, on their site, to use with caution.  I think it is the perfect color for this piece.
Now the gorgeous brass knob stands out.  This knob is so sweet.  You push the little button to unlock the latch inside.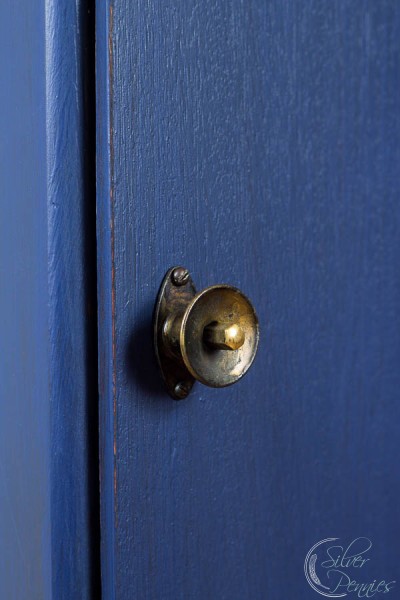 Another sweet feature of this music cabinet is the sweet little mirror.   A little quirky because really who is that short, but lovely as well.  I've decorated the top with sea glass treasures and our air plants (which usually live in our bathroom).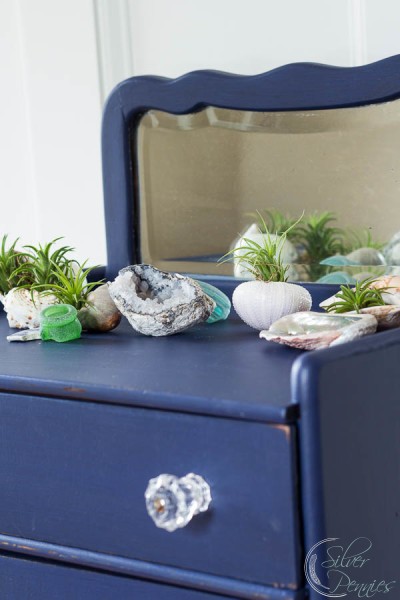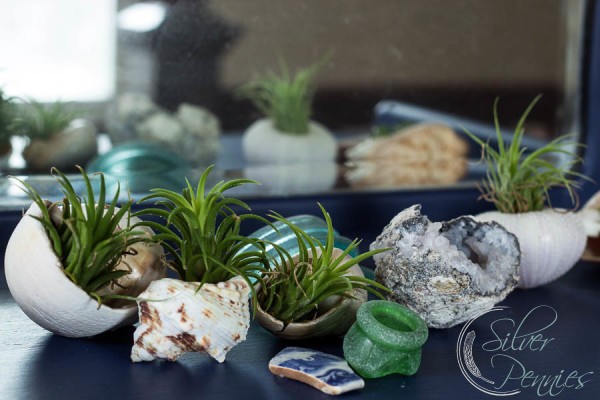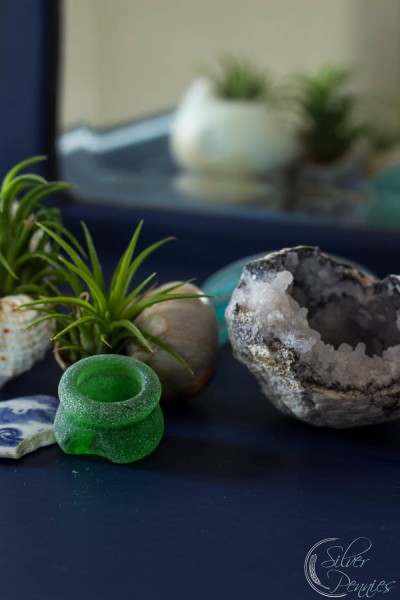 I replaced the wooden knob on the top drawer with these gorgeous cut glass pulls by D. Lawless.  These are one of my favorite knobs because they have that antique look and pick up the light.  Making any piece of furniture slightly more classy.  Harlow is now classy.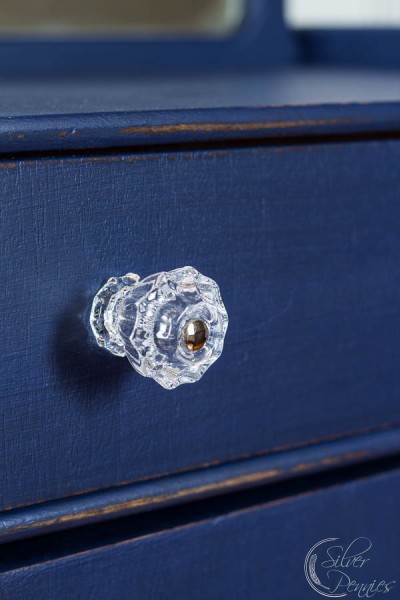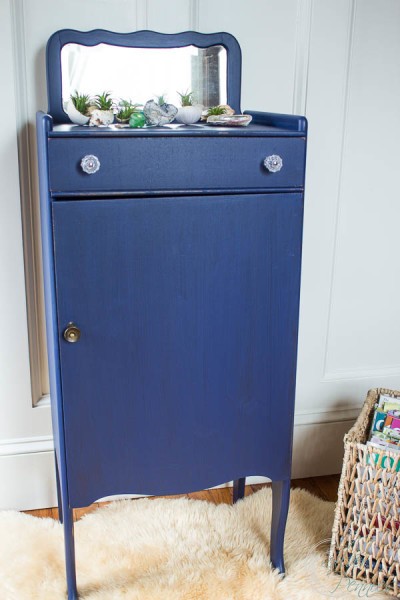 I didn't just paint the outside.  The inside also got some paint.  I decided on Champlain for the inside.  Champlain is a warm neutral, but I wanted to give it something so I added the tinting kit in Bronze.  It says to mix 1 part tinting kit to 4 parts medium on the bottle.  I added slightly more.  I had thought his would make the paint more iridescent, but love the subdued custom color.  It has a slight luster inside.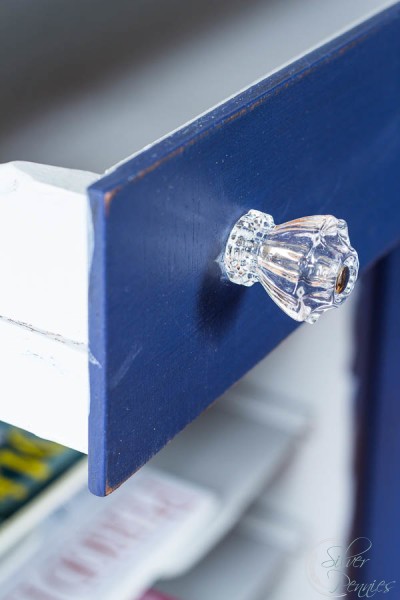 Back in the day, music would be stored in this cabinet, but, how fun would it be for magazine storage?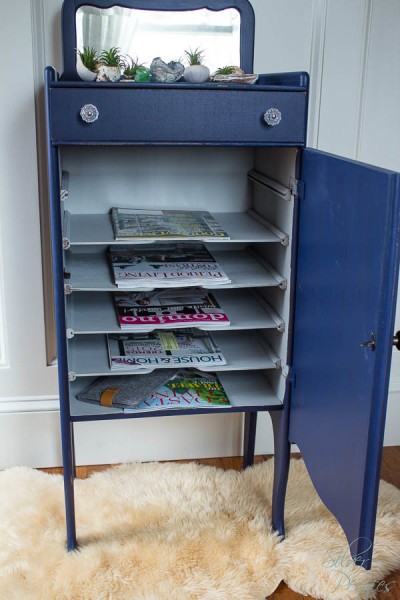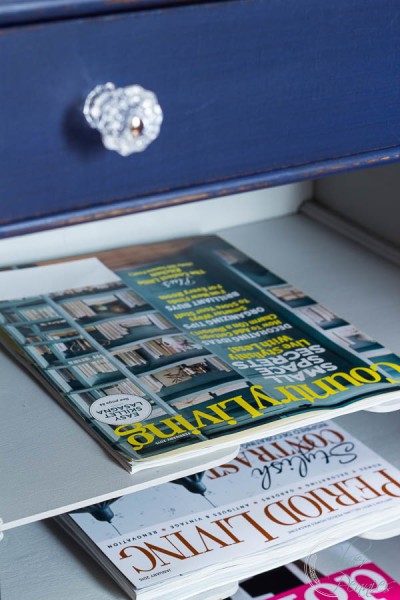 If you're anything like me then you have piles and piles of design magazines.  I just can't throw them away because I like to go back and look at them.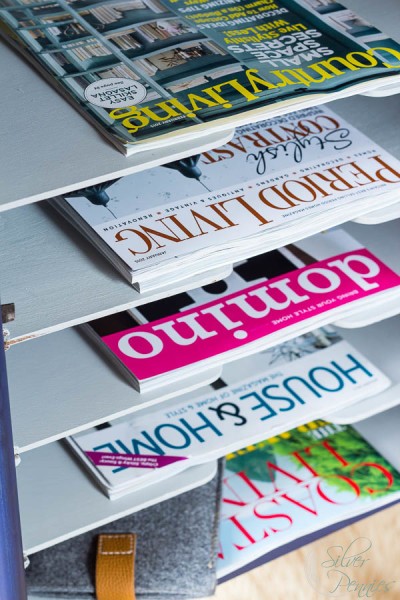 This piece would also be great to store fabric, craft materials, or clothing.  The woman who originally owned it dried flowers inside on racks her husband specially made for her. How would you use this piece?
Part of the thrill of painting furniture is finding treasures and discovery parts of history.  This one has a gorgeous label remnant on the back: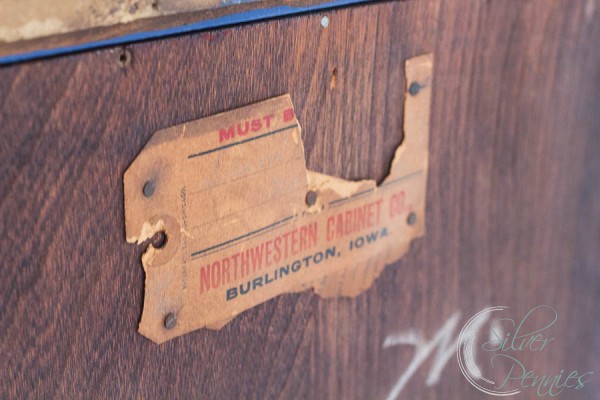 This was originally from Burlington, Iowa.  I wonder who brought it out here to the East Coast.
Oh, I just have to show you sweet Poppy, she wanted to get in on the photo shoot: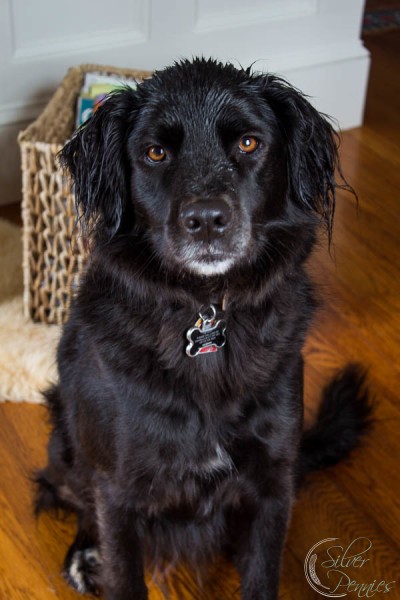 She's my girl!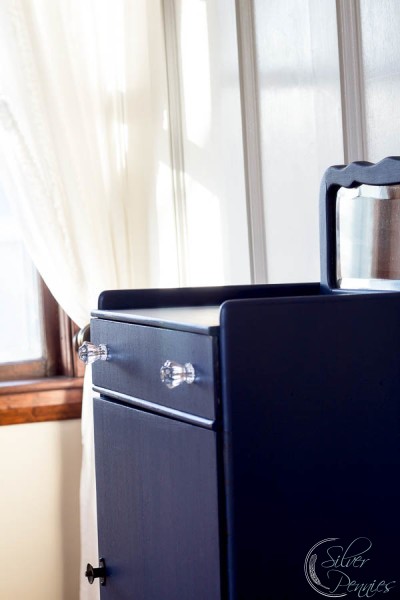 Harlow is looking just as pretty.  I rubbed a sanding block around the edges after she was dry. The paint manufacturer recommends 12 hours drying between coats, and I sanded after the second coat was dry.  The great thing with this paint, is the top coat is built in so that is it!  Finished!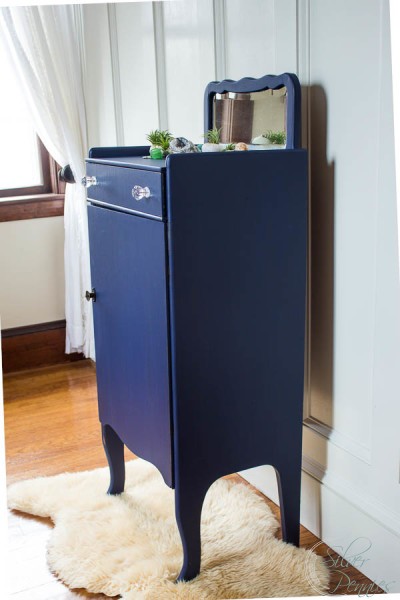 She has such pretty lines.  Harlow will be available very soon at Gentleman & Daughter in North Scituate.
Sharing with: