Happy 4th of July from my family to your's!  This is one of our favorites (well, it is one of my favorites anyway).  I LOVE going to the parade in Hingham and we missed it last year because we were in England.  Hopefully Hurricane Arthur doesn't keep us away today.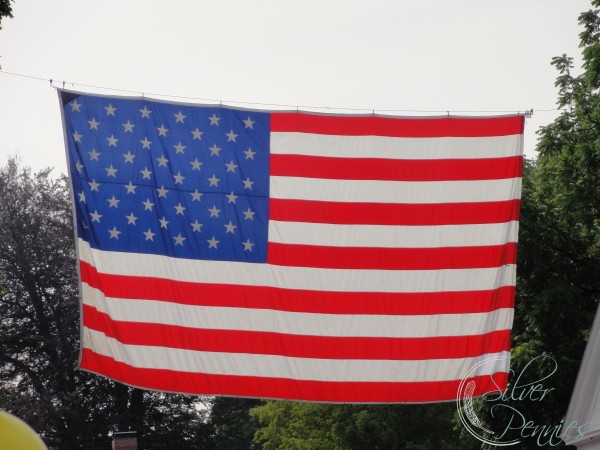 This was John enjoying it to a few years ago!  My has he grown!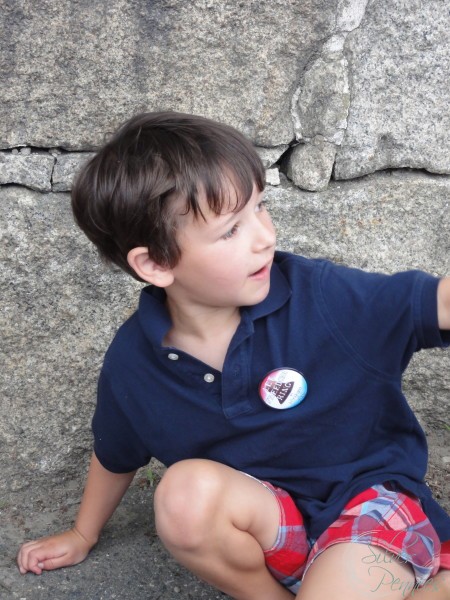 After the parade we usually relax in the backyard with a barbecue!  Luke makes the best burgers.  His secret ingredient is ketchup but don't tell him I told you because he really doesn't like ketchup (he learnt this trick from his brother)…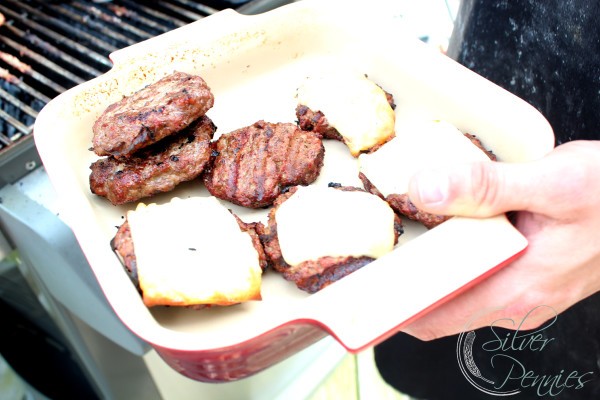 As you all know, I'm a sides girl.  He does the meat and I make all the sides.  One of my absolute favorites to make in the summer months is my mom's Old Fashioned Potato Salad.  Oh, it is the best and so lovely on a warm day.  I make it with mayo and it is nice and creamy but also has a tang too!
You probably have all the ingredients in your house so you can make this dish to go with your 4th of July BBQ!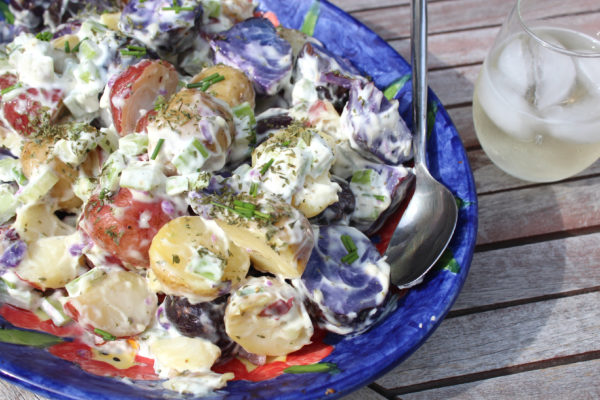 Old Fashioned Potato Salad
5 lbs heirloom or red bliss potatoes
1/2 a bottle of mayonaise
Apple Cider Vinegar
Red Onion or Chives
Celery (4 stalks, chopped)
Salt & Pepper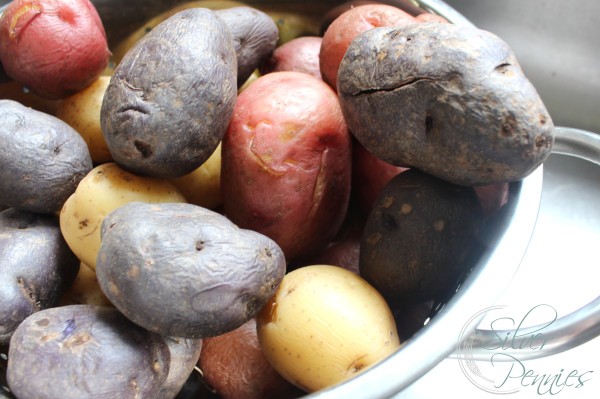 Boil potatoes until cooked.  Remove from water and allow to cool.
Quarter your potatoes. We like our potato salad with large pieces of potato.  Chunky bits of potato!
Mix mayo, apple cider (approx. 1/2 cup), celery, onion (or chives – that is what I had on hand when I made this), dill, salt and pepper to taste.
Pour over potatoes.  Mix, chill and serve!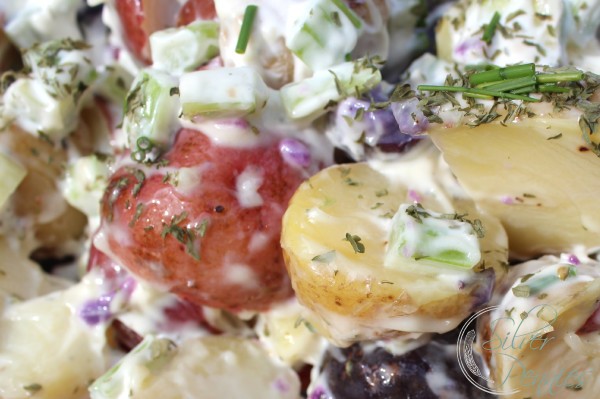 I have a feeling your guests are going to like this one! My mom and dad enjoy it.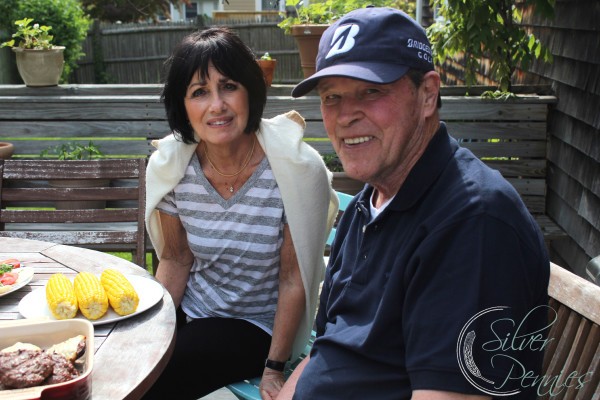 It is a real crowd pleaser, although Conor prefers corn on the cob: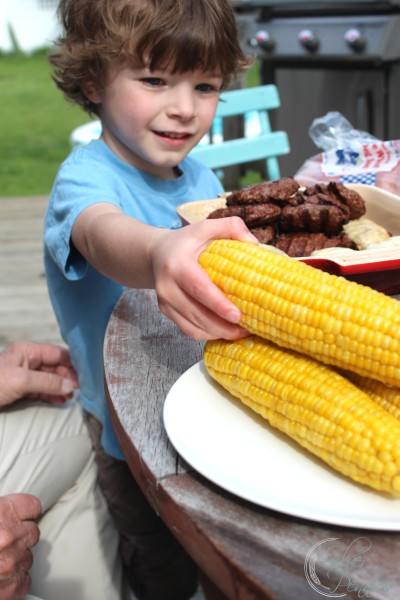 Happy 4th of July from our family to your's! x