Are you guys sick of our England pictures yet? I hope not because I have one more post I want to share of our time in London. If you missed previous posts, click here and here.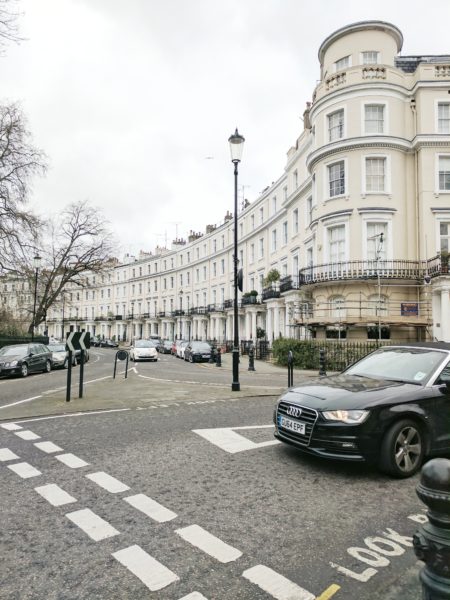 This is The Royal Crescent in Holland Park. Isn't it pretty? When we were newly weds Luke and I lived in London very near this spot. Our flat was on Brackenbury Road in Hammersmith and was nowhere as posh as this. Being able to share bits of London with our two boys brought back so many wonderful memories.
When planning our trip we knew we wanted to stay in a home in London. We tried out AirBnB for a weekend getaway in Vermont and loved it, click here to see that. I love the personal feel you get from staying in a home rather than a hotel. We decided on the sweetest little mews house in Holland Park.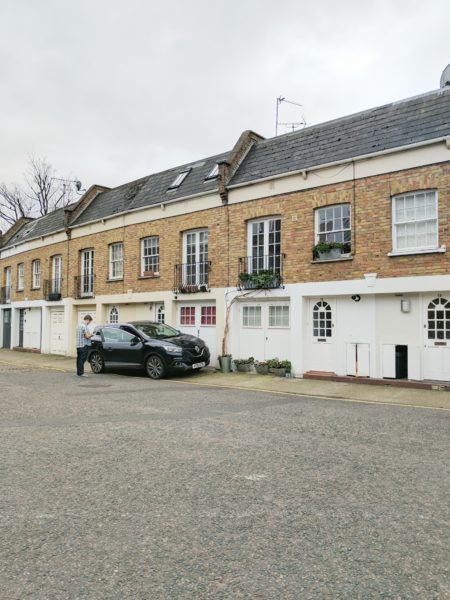 Isn't adorable? It is a three level home complete with a parking spot. Can you believe that? We were so surprised to find a place with parking which made it convenient to go to the Harry Potter Studio Tour and get back to the airport with all our luggage.
A little bit more about Mews homes before I give you a tour inside. Mews are converted stables that have been turned into homes. We think these were the stables for the Royal Crescent.
The owner, Daniel, who is a fabulous host, has done such a wonderful job renovating the property. He thought of everything from feather duvets, gorgeous linens, plush towels, a big refrigerator (most fridges in England are under the counter) and a wine fridge! I'm IN LOVE with the oak floors and all the white.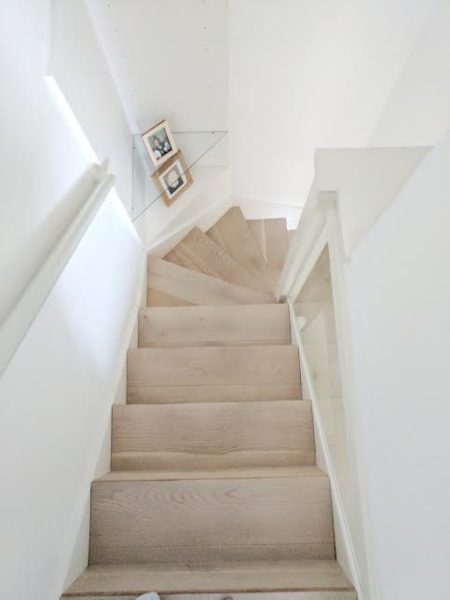 I now want to do something similar in our bedroom. Aren't they pretty?
The space was compact, but perfect for our family of four. The boys slept downstairs which was the stable and they had their own bathroom.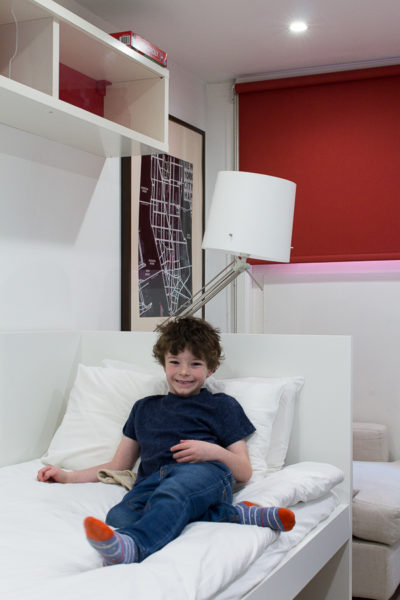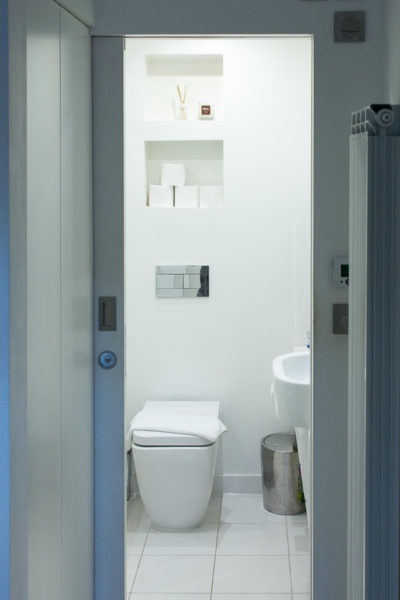 On the second floor is the kitchen and living area.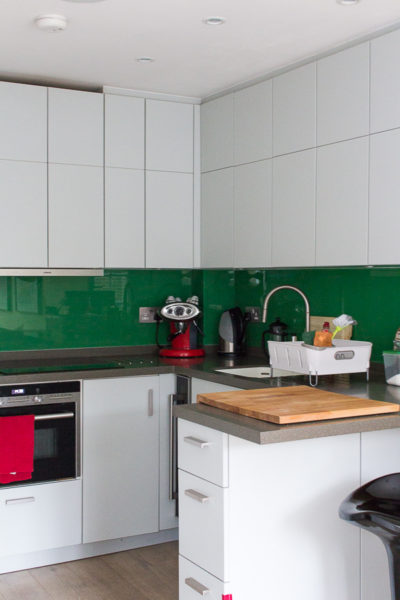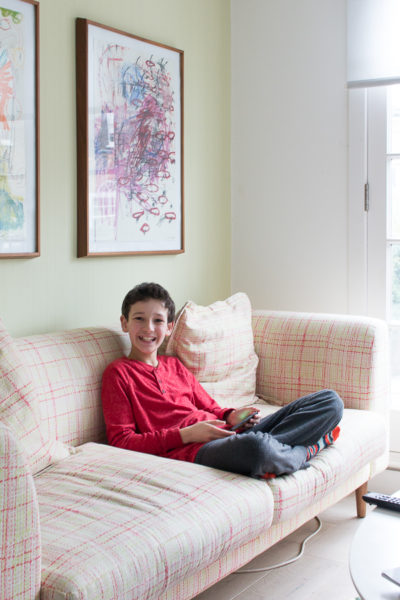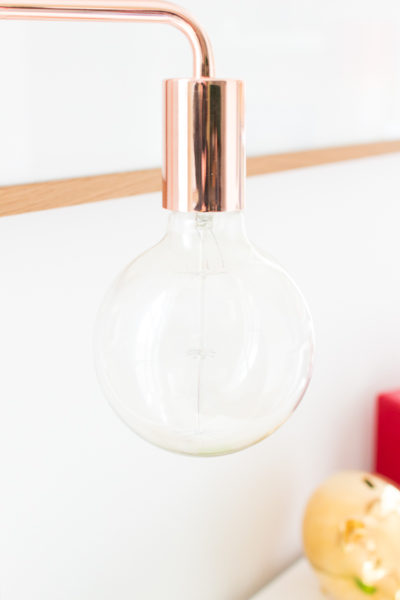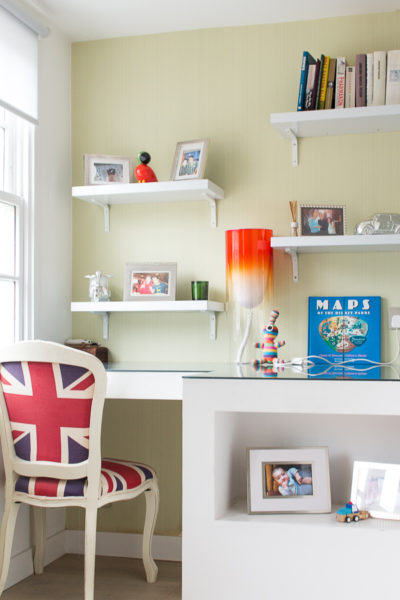 I really love the bright pops of color and the modern style in such an old, historic building. The top floor is the master bedroom and full bathroom.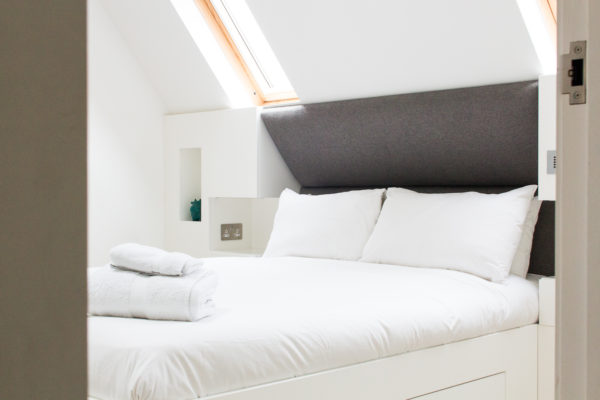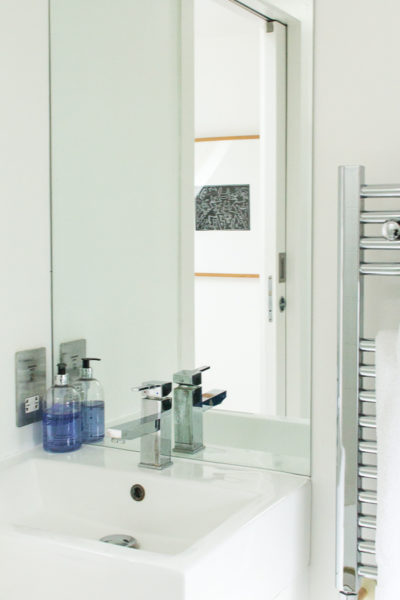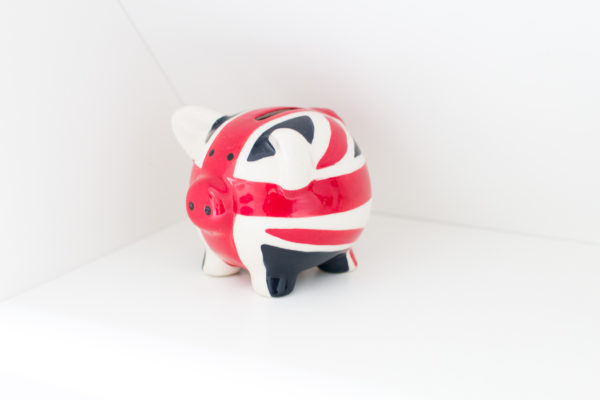 The beds are so comfortable and the space is peaceful. It's a great location to get out and see the city from. It's a short walk to many shops (Westfield Shopping Center and Portobello Road) and to the Shepherd's Bush tube. We loved that it was quiet and calm on the inside but so accessible to everything. I know many of you are planning trips to England currently so I highly recommend this little mews, click here for listing. This space also has access to a keyed garden but the weather wasn't nice enough to enjoy it.
We tried to pack so much into London in the 4 days we were there. We wanted the boys to have the full experience, but even then we couldn't do everything. I thought it might be worth sharing some of my favorite things to do in London.
Ten Experiences to Have in London
Eat Curry on Brick Lane – We love Indian food and here in New England it just isn't as good as the UK. When we were leaving London to move to the States all our uni friends (I think 20 of us) went out for a curry on Brick Lane. Brick Lane has many Indian restaurants. We walked there with the kids from central London and John enjoyed seeing all the architecture.
National Portrait Gallery and Trafalgar Square – The National Portrait Gallery is free and it is one of my favorites. There is a nice cafe inside and just outside is the famous Trafalgar Square.
A show in the West End – Sadly, we didn't have time to do this but enjoyed many shows when we lived in London.
Victoria and Albert – The V & A is my favorite museum in London. It is free also. We didn't get a chance to do this with the boys but it is such an amazing museum. Maybe we'll get there on our next trip.
Portobello Road and the Rum Kitchen – On Saturday we strolled Portobello Road and the Portobello Market was in full swing. So many antique stalls and booths along with many other items for sale – clothing, jewelry, crafts, food. It was fun and mobbed. I didn't buy any antiques as they were out of my price range.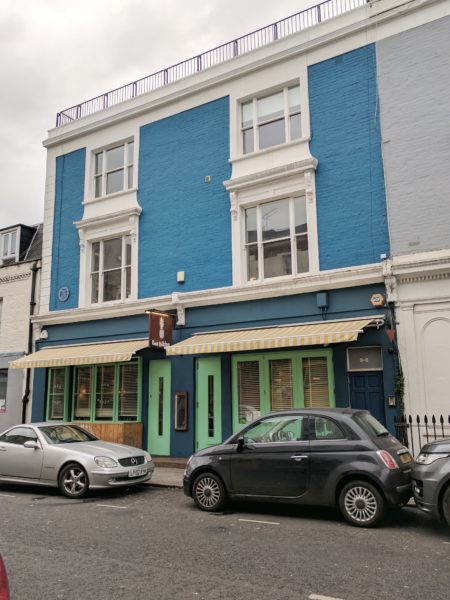 A few blocks from Portobello Road is the Rum Kitchen, a colorful restaurant with delicious Caribbean food. We met my friend Paula there for lunch. I loved the island vibes on the inside!
The British Museum – This was our first time attending. This is another free museum.We were excited to see the Rosetta Stone and the Elgin Marbles. Our boys loved the Egypt section.
Tower of London – We did this a few times when were livws there and I took my mom when I studied abroad so she could see the crown jewels.
Kensington Palace – Love this palace and the surrounding area of Kensington. Currently a new exhibit is going on of Diana and fashion. So wish I got to see it!
Kew Gardens – We didn't go this trip but hope to take the kids next time. The Royal botanical gardens are breathe-taking. You can spend a whole day here.
Harry Potter Warner Brothers Studio Tour – For every Harry Potter fan whether you are a child or grown up, this is a must see. This is where they filmed all the Harry Potter movies and this is a tour of the sets, costumes and props. We spent 6 hours at the studios and we went on John's birthday. I'm not sure how we'll top it for his 12th. We had such a marvelous day. The gift shop is amazing and had a delicious lunch  before entering the tour. We saw – Diagon Alley, Harry's space under the stairs, the potions room, Dumbledore's office, the Knight Bus, Privet Drive, Platform 9 3/4 and everything in between. We also got to see how the "magic" of the film was created both with visual effects and special effects. The kids even got to ride on brooms!!!!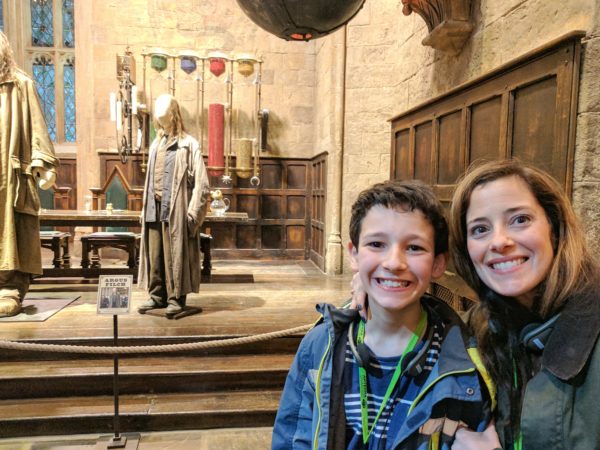 If you're going to London definitely book these tickets ahead of time, the tours sell out.
We had such a wonderful trip! I really enjoyed sharing it with you.