As there are still a few weeks left in summer, I thought I should share late summer entertaining must haves!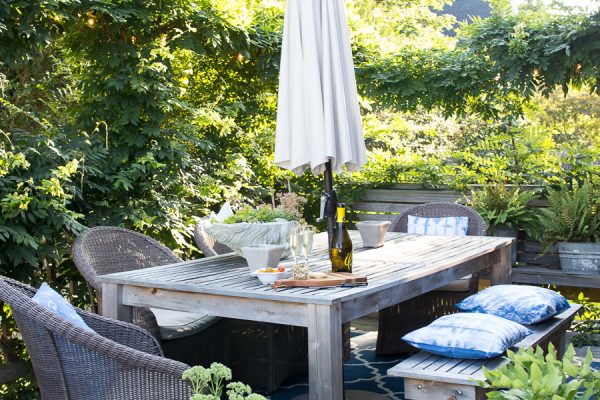 We enjoy our yard and deck so much in the summer. Just last weekend, over Heritage Days, we had over 50 friends in our yard. Everyone commented on how quiet and relaxing our space was. I love entertaining guests out here, but I also love it when it's just us. It doesn't take much to make this beach girl happy. Some fairy lights, soft tunes and prosecco make me happy!
This post contains affiliate links, if you purchase through the link I receive a percentage of the sale. Thank you for supporting my blog in this way.
As I sat out here the other night, sipping prosecco, I got to thinking of Entertaining Must Haves. What makes this space feel so nice, so comfortable?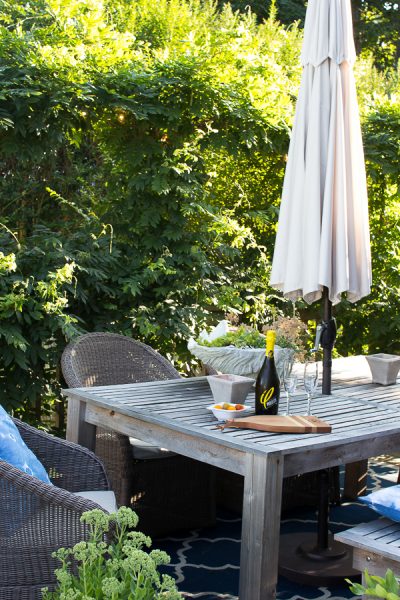 Here's what I came up with:
Late Summer Entertaining Must Haves
Buoy Board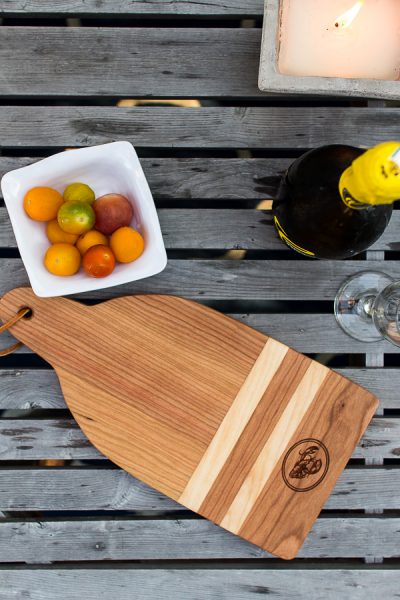 We (all of us) love cheese and to nibble on fresh tomatoes from the garden. My friends over at 163 Design Company surprised me with this beautiful handcrafted buoy board. It arrived beautiful wrapped with a hand written note from Susan ( my friend, Jen's Mom).  You may remember that I have a few of their canvas letters in our home.
The Sea Side one in my She Shed: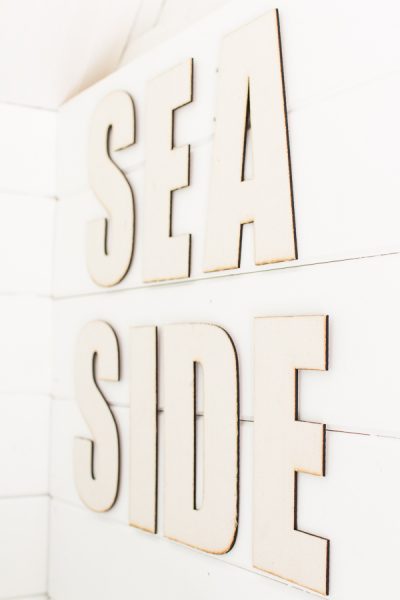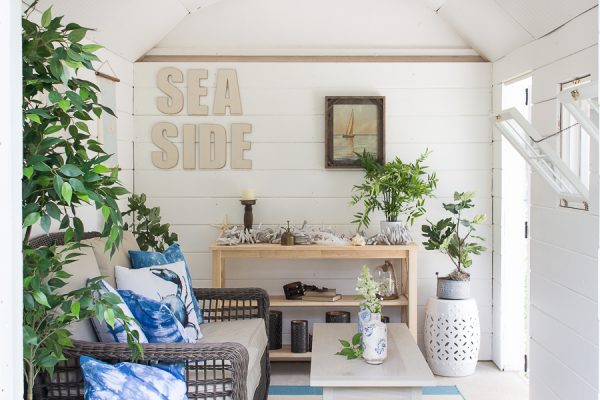 They customized some for me with a quote from my dad for my office which is very meaningful: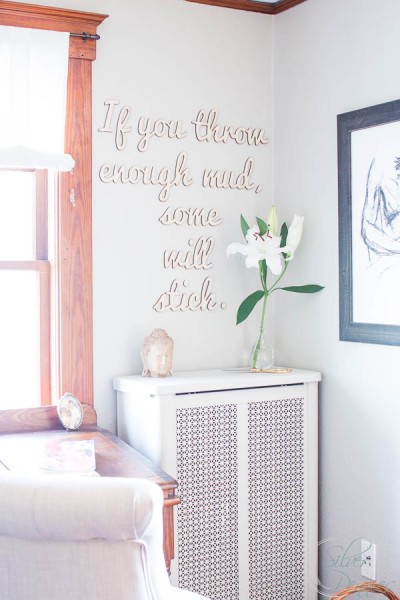 163 Design Company just started making these sweet boards in the shape of buoys. They are perfect for coastal entertaining. They make great presents for house warming, hostess gifts or even Christmas presents (I know it's a bit early to think about Christmas though). They can personalize them too.
How sweet is the little lobster on our board?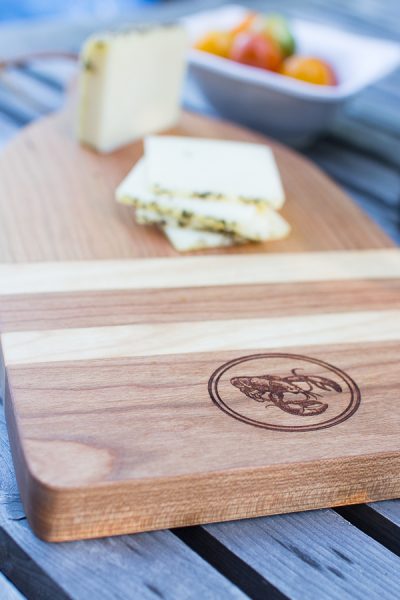 The boards are silky soft and perfect for slicing up cheese: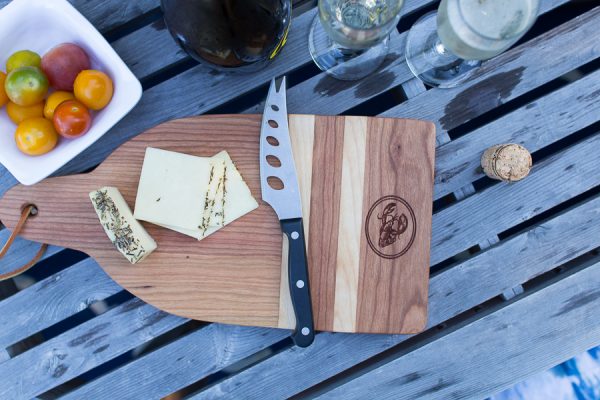 It also looks so adorable propped up by our kitchen sink when not in use.
Music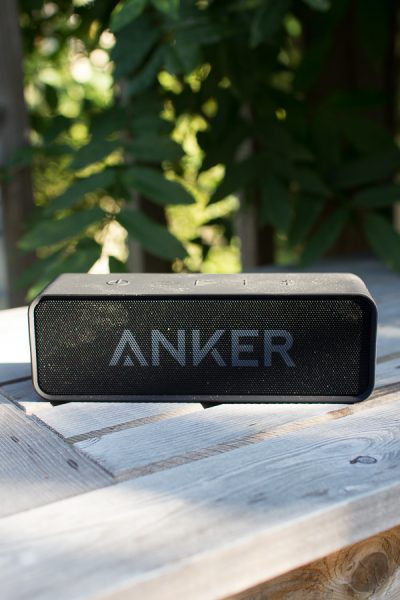 My husband loves gadgets and he bought this speaker during Amazon Prime Day. It's currently 63% off. I was skeptical as there are always new tech things arriving to our home. Luke loves all that stuff, but I have to tell you I LOVE this speaker. We can play music straight from our phones and it doesn't have that tinny sound. It's beautiful. His favorite is Cat Stevens while I love Carly Simon and Ed Sheeran.
Comfy Seating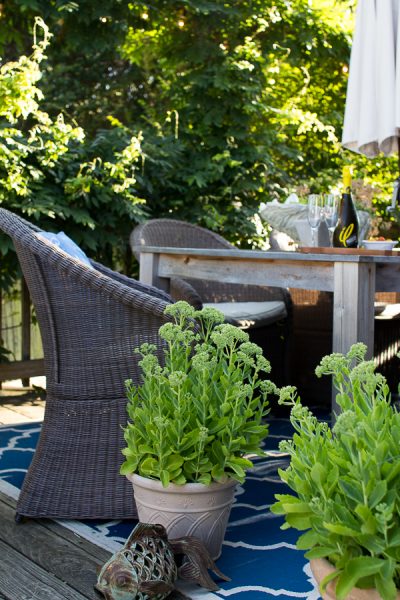 I adore these chairs. They're from Target but look so much more "high end". They come in sets of two. We bought the two at the head of the table two years ago and we just added two more to one side. Right now you can scoop up some great deals on patio furniture.  The chairs are 10% off.
Twinkly Fairy Lights
Though they may  not be very visible in these photos, twinkling lights add so much romance and ambiance.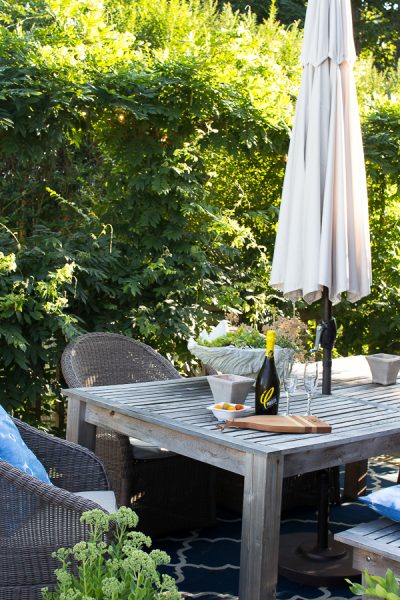 Bubbly
I love prosecco and try to keep some chilled at all times (just in case). It's lovely as is or perfect with a dash of St. Germain
.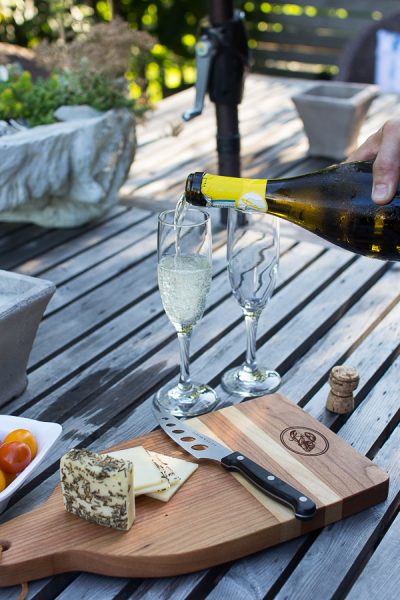 Pretty Pillows
We made these pretty pillows with a shibori kit
and I shared the full tutorial here, but any pillows add a bit of softness and relaxed vibe to a deck. I recommend pillows that are washable (just in case).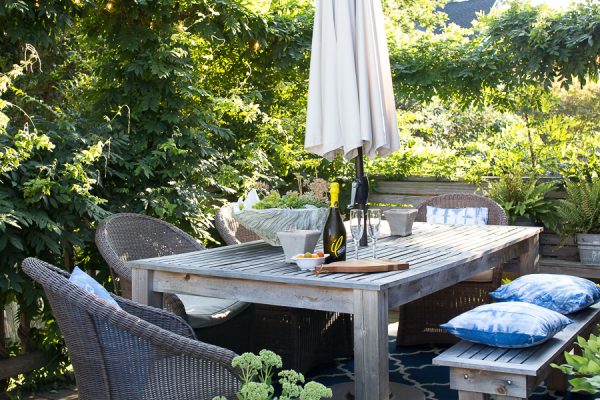 What are your summer Must Haves for entertaining?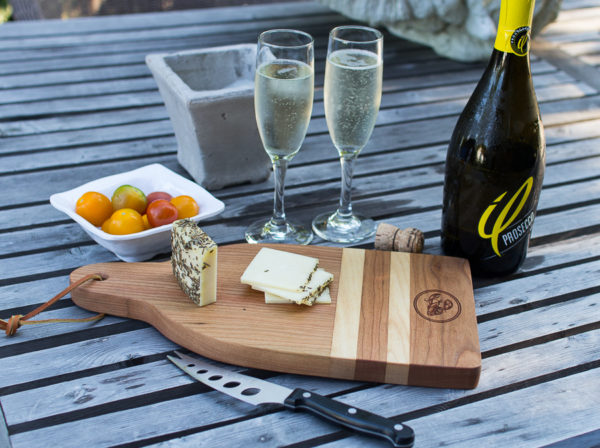 Hope you enjoyed mine! Happy Friday and happy early weekend everyone. xx
Shop this Post