Happy Friday, friends! It's time for our next installment of Creativity Over Coffee with Kim Urquhart of Laurel Grove.
Kim is such a sweet & talented person. I remember when I first met her, like it was yesterday, but it was two years ago. Our booth's were almost next to each other at The Vintage Bazaar. She came over and introduced herself and had the most sparkly personality ever, big smile, gorgeous light in her eyes and an optimistic attitude. I knew we'd be fast friends. Over the course of the weekend (and rainy Sunday) we had the chance to chat. She told me it was her dream to open up a shop filled with creativity and painted furniture. She opened that shop and it's Laurel Grove in Sudbury, MA. If you're local you really must stop by and meet Kim in person. Kim is amazingly talented at styling and painting furniture. I witnessed her care and attention for clients first hand while visiting the shop. Kim also found our reclaimed table legs that we used in the dining room. So grab your cup of coffee and join us for: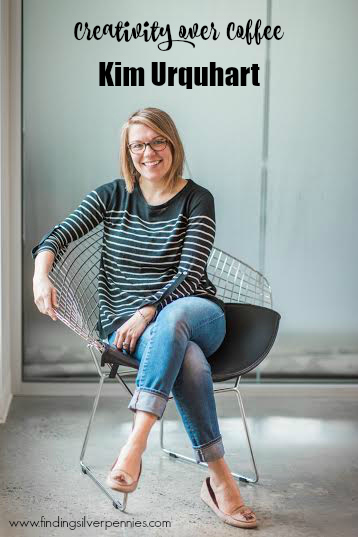 Creativity Over Coffee: Kim Urquhart
Can you tell us a little about yourself and your creative journey?
Kim: My creative journey began as a child. I always used to love changing things up in my room-whether it was the bedding, the paint, the borders (oh the horrors I put my sweet mama through with borders), SPONGE PAINTING (remember sponge painting?!), I just loved a fresh new change. As a tween, the "bed in a bag" invention was my favorite-so many options with just one purchase! <insert all crying laugh emojis here immediately!>
How did you come up with the name for your business? Laurel Grove is such a beautiful name.
Kim: I grew up as a Navy Brat, so my family was used to moving around quite a bit. Our home on Laurel Grove in Florida was where I was born and it was the first home my parents built together. My mama always talks about how of all the places she's lived, that was her favorite and she'd duplicate the blueprints any day. Since the shop is all about building a home you love, I thought it was an apt name.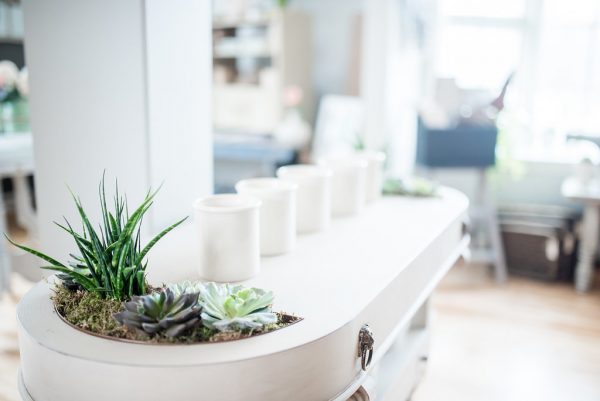 I know it was your dream to open a shop which just turned one. Can you give us a picture of what your day is like? Were there any unexpected things that came up with opening or running a shop?
Kim: Part of what I love about being a shop owner is that no two days are the same. Some days I'm "just" a shopkeep, helping customers find that perfect piece, dreaming up their ideal space, and "drafting" it out all while they are here. Other days I'm on the hunt for unique and special pieces to bring back to the shop. Some days I'm at a client's house working on a furniture update or design project and other days I'm drowning in paperwork, drafting proposals, planning, strategizing, and doing the "behind the scenes" work!
One of the biggest surprises, and true delights, of my journey has been the relationships I've built with customers. My customers are so warm and kind and say things like Laurel Grove is the "Cheers" of our town or that it is their "happy place" and the joy that brings me is so special.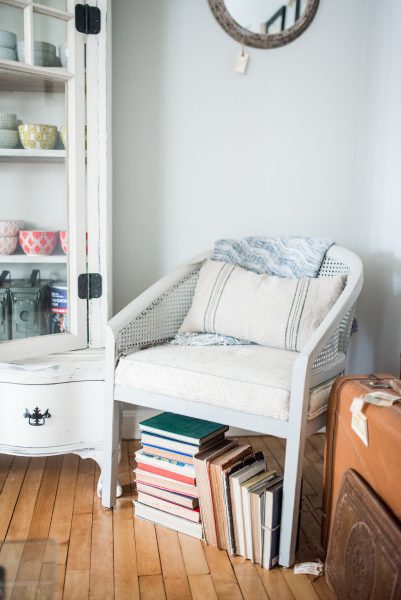 My background is marketing and analytics so another surprise has been the unpredictability of retail. There are very few things I have found I can count on patterns and trends-wise. One thing I do know is the basic concept that I want to continue to provide customers with items they love and that help complete their home.
When do you feel most creative or happy?
Kim: I feel most creative AND happy when I've helped a customer's vision come to life and they thank me. Our homes are a microcosm of us and our families and if I can help make that space happy and enhance the moments and experiences spent there with my creativity, then I am one happy camper.
Is there one project that you really love and you're really proud of that you've done?
Kim: One of our design clients just had a baby. Within one week of her maternity leave, we transformed 3 rooms in her home. Giving her and her family a much-needed space to relax, bond with the baby, and see friends and family as they came to visit and meet the newest addition was such a pleasure.
Who or What inspires you?
Kim: My mama has always been my biggest inspiration. She retired as a Captain after 30 years in the Navy. Growing up with a mom as a leader, I often met people who worked for her. When meeting these people, it never felt like she was their boss-direct or levels above-she always knew their first names, their kid's names, and their stories and would greet them with the same kindness and compassion as if she was greeting her own family.
That type of kindness and warmth is something that I hope to emulate in my life and as an example for my children.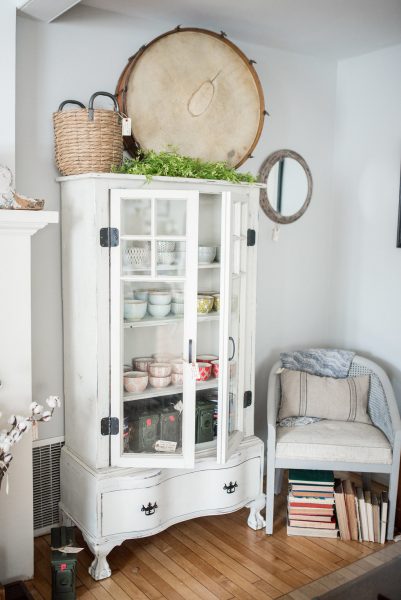 Do you ever get in a funk? If so, how do you get out of it?
Kim: Um. Yes. This is very vulnerable-but I do get in funks. A lot. I actually was recently diagnosed with ADD, which as an adult who has always been a very high achiever and quite a perfectionist was a huge shock. The ADD people were the ones who could never get their work done, who always had excuses. They were the "bad kids".
Well, in learning about ADD and the mechanisms that people use to manage their ADD when it is undiagnosed and untreated, I have learned that my long-time battle with anxiety (beating myself up over failures-perceived, potential, and sometimes even non-existent) and depression is likely a direct result of this.
This trifecta often leads me into funks, or ruts, where I don't feel very creative or worthy. I am still learning to manage through and have found quite a bit of success in:
Learning more about these "Disorders" – although, I'm starting to think of them as Superpowers because there are so many things that they've helped me to accomplish and really make me who I am.
Studying about the concept of being present, and practicing meditation and yoga.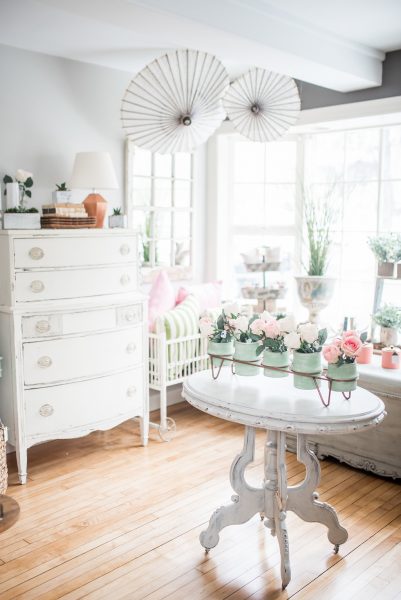 What is your favorite color? Is there any color you don't LOVE?
Kim: Green. Specifically mint or Kelly.
How do you balance it all? I know you have have a little one and I think you can give a great perspective on raising children and being an entrepreneur. Balance is hard for us all.
Kim: I don't. And that's how I do. I understand (although a lot of times I forget in the moment) that it is impossible to "do it all" and I try very hard to extend myself grace in the moments where I know I've let something slip or fall to the wayside (ahem, like taking 5 months to do this interview).
I have a three year old who is currently very three year old-y and this has been the most difficult season for me to mom in. He is very sensitive and often times, after a long day at work, I am less patient than I'd like to be with him.
Balance is a tricky word and I certainly can't claim to have mastered it. At all. But I am working to master loving myself in the imperfect-ness and imbalance and as I said before, extend myself-and others-grace when my realities don't meet my expectations, plans, or what I've dreamed up in "Kimland".
You have a very exciting venture coming up with the pro.found Vintage Market. Can you share more about this with my readers?
Kim: The pro.found market is a collaboration of 4 women who believe we can do more together than we could on our own. We are excited to offer our debut market in central MA on 9.30 & 10.1. The market is located at Kalon Farm and Winery, in Lancaster, and situated on a sprawling scenic landscape.
The gorgeous setting of fall in New England will set the tone for our first market weekend. Vendors with a vintage-lifestyle look will showcase their products in individual tents for a unique collaborative shopping experience. Also enjoy local food trucks and live music for a festive weekend for the whole family.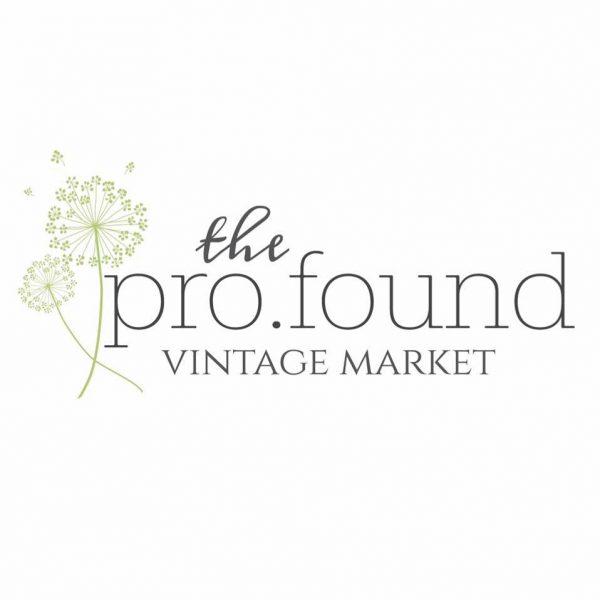 What advice would you give to someone who is interested becoming more creative or following in your footsteps?
Kim: There is no time like to present to take the plunge, make decisions out of a place of abundance vs fear, be kind, and the universe will reward you.
Growing up I was a huge follower of INSIDE THE ACTORS STUDIO. At the end of the program, they would ask the interviewee these questions:
What is your favorite word? Grace
What is your least favorite word? Shallow
What turns you on creatively, spiritually or emotionally? Kindness and high-energy people
What turns you off? Judgment
What is your favorite curse word? Fuck
What sound or noise do you love? My son singing a made up song
What sound or noise do you hate? Anything high-pitched
What profession other than your own would you like to attempt? Pilot
What profession would you not like to do? Surgeon of any type
If Heaven exists, what would you like to hear God say when you arrive at the Pearly Gates? "I am so proud of how you made others feel"
A huge thank you to Kim for joining us here today. She shared so much about her creative journey and her struggles as a mom and entrepreneur. I think we all have ADD in our lives, we do here in our home, and I think of it as a superpower! I so appreciate her honesty, sparkle and spunk.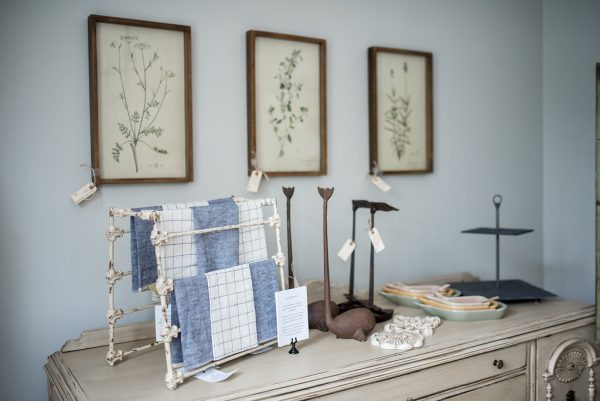 Be sure to follow along with Kim:
Laurel Grove:
pro.found market:
*All photos courtesy of Laurel Grove.