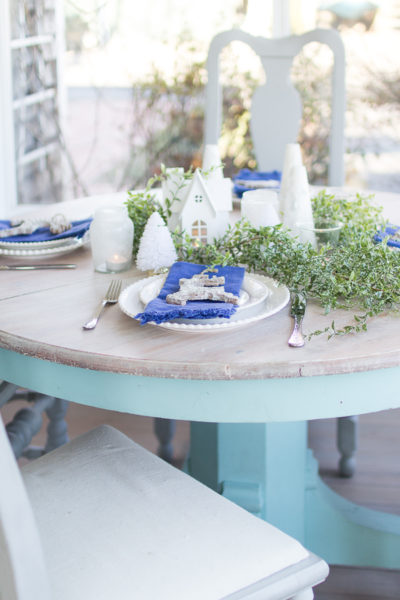 This post was sponsored by my friends at Saltwash®. I am a brand ambassador for Saltwash®. I had fun playing with this paint additive and creating this joyful table in our sunroom.
It's starting to get really cold here on the coast, but the other day was warm enough for me to enjoy some time out in our sunroom, my favorite room in our home.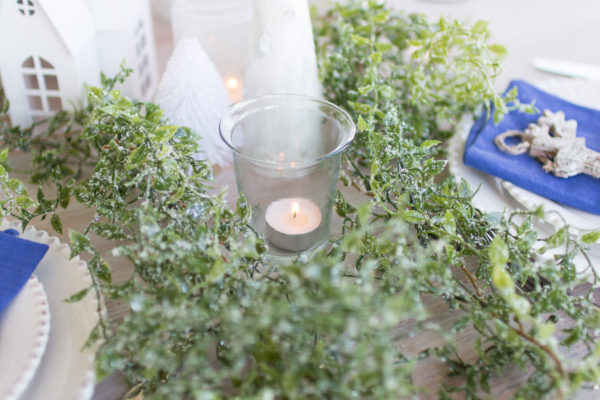 I thought it would be fun to pull together a festive tablescape on a budget. I used a little faux greenery from a local florist. I love that it is frosted and used some items from Target Dollar section and the Dollar Tree. I relied on textures of winter.
This post contains a few affiliate links, click here to read our disclosure policy. If you purchase something through a link it doesn't cost you more but we get a percentage. Thank you for supporting our blog.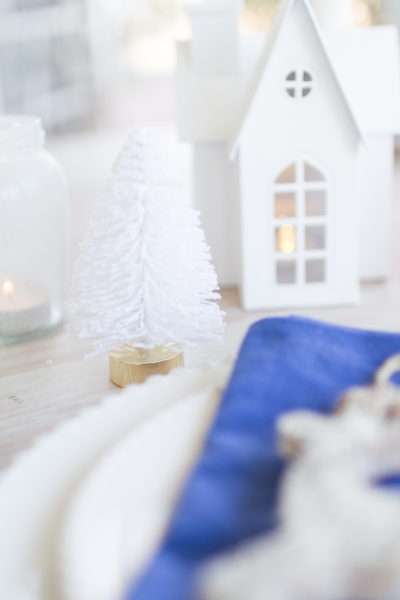 How fantastic are these bottle brush trees? Just saw they're currently on sale at Target. Yay! These weren't in the dollar section but the other items were.
This little house was in the dollar section, I think it was $3. Anyway, I thought it would be fun to use Saltwash® powder in an unconventional way that my friend Matthew Mead used in one of his magazines. You can mix Saltwash® powder with water and  tiny bit of paint. I mixed mine with General Finishes Bone White Chalk Style Paint. It added a lovely bit of texture even though the house was already white. It looks like it's frosted in snow.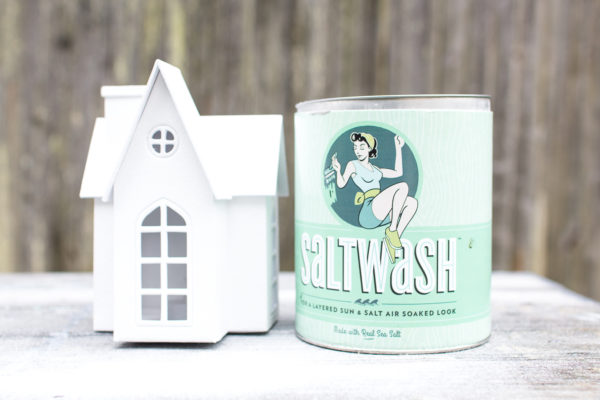 While I had my sprayer out I also did some jars and some napkin rings (also in the dollar section at Target).
The effect is more pronounced on the jars and napkins rings.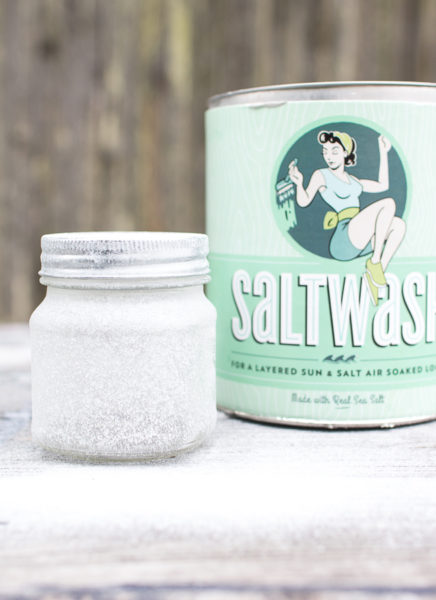 They look like there coated in salt and snow, don't they?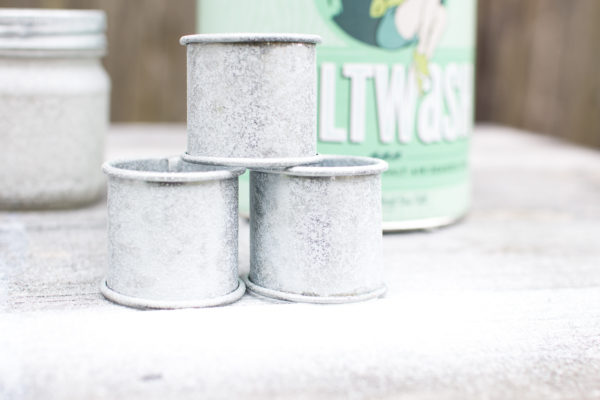 I love how the napkin rings have a galvanized effect now. They were shiny metal before.
It all looks so pretty on my little winter table.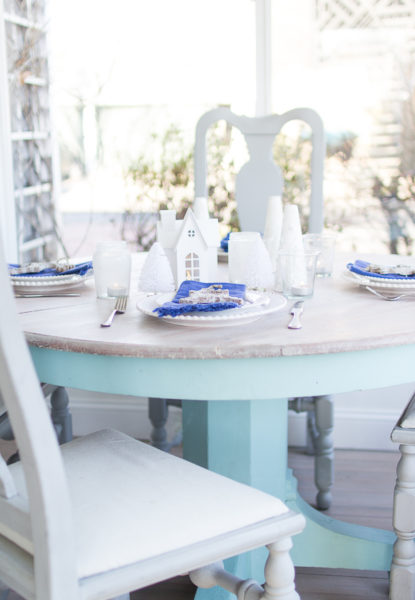 I first took the photos without the greenery but I think it needed it.
I also thought something whimsical would be perfect on the napkins. Then I found these pretty birch ornaments. They were pretty just as they were but I thought a little Saltwash® powder could make them even prettier. (The before is below).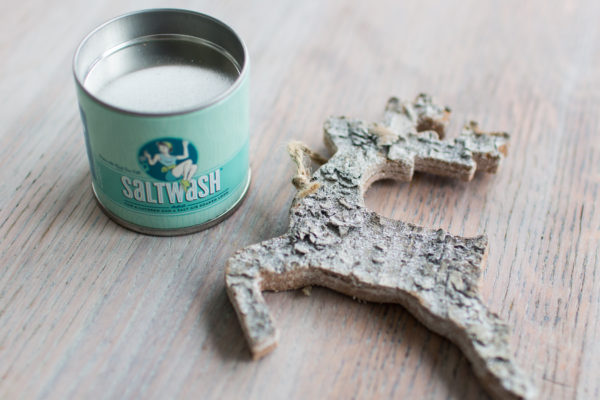 Saltwash® just started making these "splash cans" aren't they adorable. Just a little taste of Saltwash; perfect for smaller crafts like ornaments, mini houses, jars or frames! They are offering my readers 10% off with the code "SilverPennies" at check out.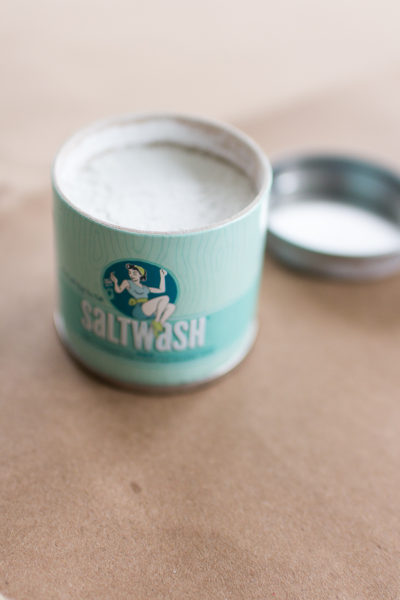 I mixed it with some General Finishes Pearl Effects. I used Champagne Pearl. A little goes a long way.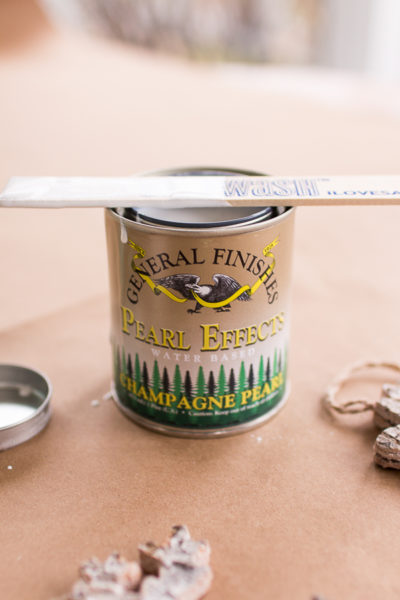 I mixed a little up and used a stencil brush to apply.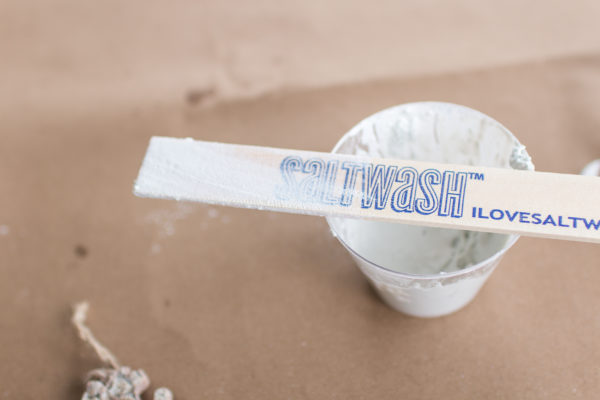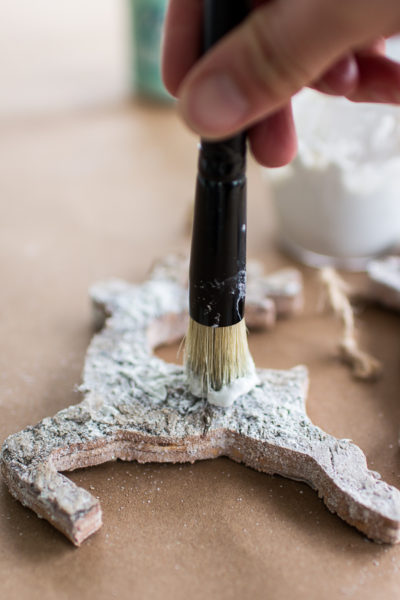 I also applied it to some foam trees from the Dollar Tree. Usually with Saltwash® powder you apply one layer by dabbing the paint / saltwash® mixture and then putting another coating on top. But I really wanted my tablescape to be a blanket of shimmery salty white, like snow at the beach.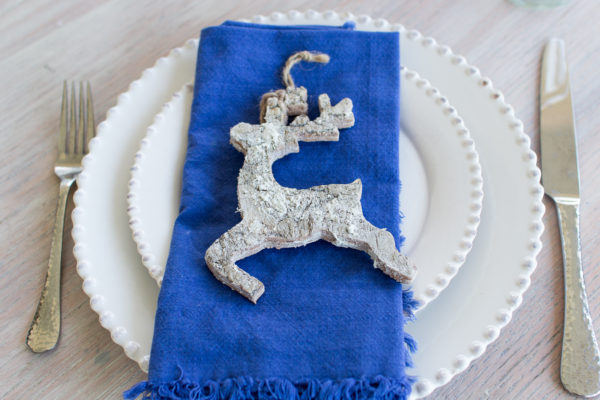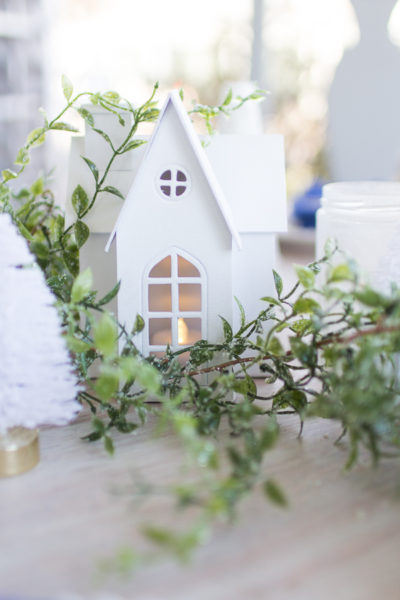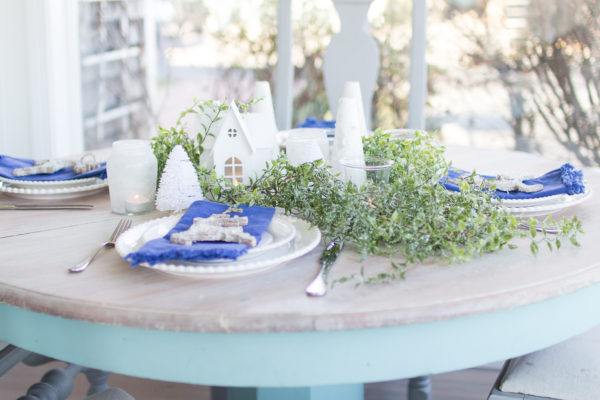 I added some tea lights in the jars. Tea lights add so much warmth.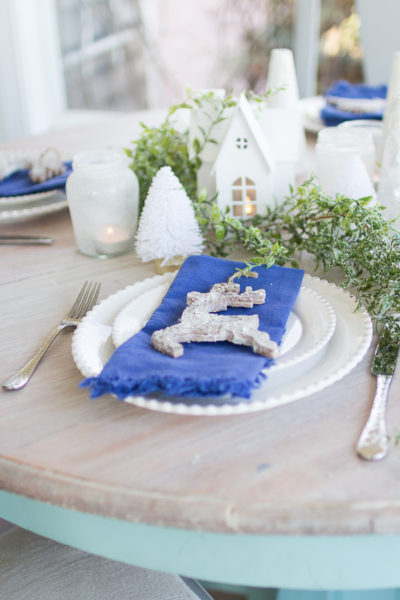 Here's a glimpse at the napkin rings on the table.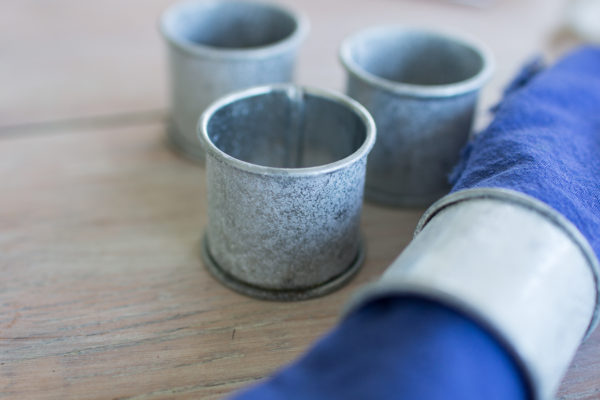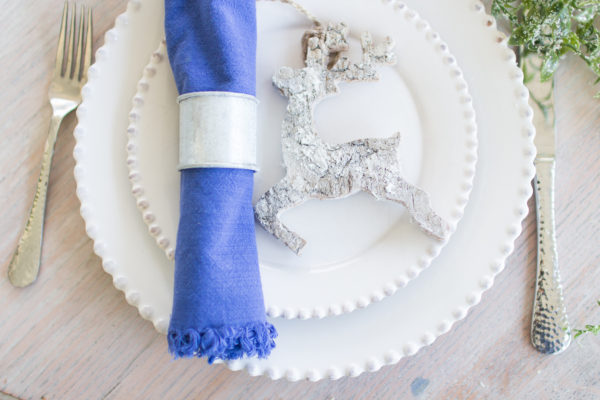 I'm hoping for some mild days to enjoy this space (it isn't heated).

You might also enjoy these other projects I've created with Saltwash® powder:
If you enjoyed this post you might like my eBook on Painted Furniture Techniques, click here.