If you came over our house, you'd see pretty pansies in pinks and purples along with some pussy willows on our brick steps.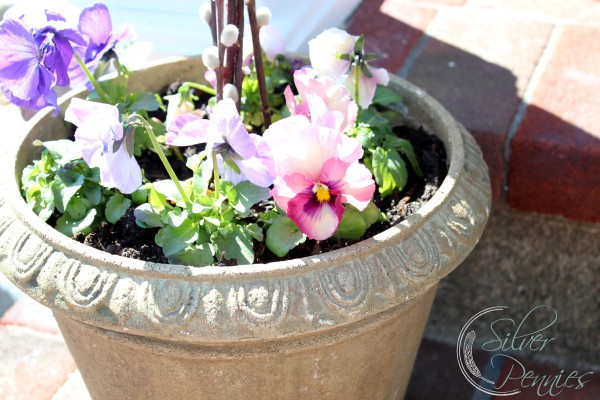 They are so very pretty and warm my heart each time I look at them.
They were planted the first warm day of spring and then we got some snow…I'm happy to tell you despite the snow…. despite the shade in our front yard.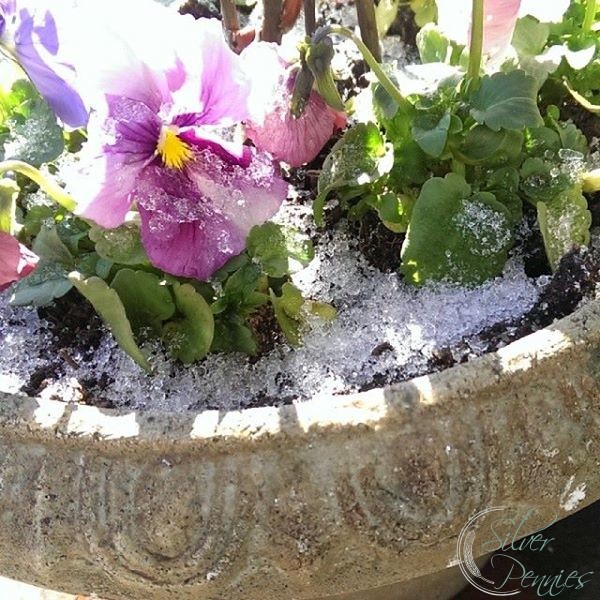 They are thriving!
Whenever I look at them, I think of my grandmother, we always called her Maas, but her real name was Ruth.  Her nickname for me was"dolly".  I still remember her warm embrace, the twinkle in her eye as she got up early the day I left for college.  She was always so proud of her grandchildren.
I didn't know this when I had the intense desire to plant them, but they are known for "loving thoughts".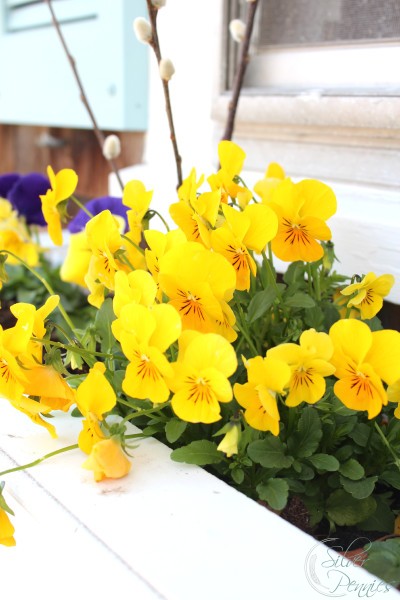 How fitting.
I feel so blessed lately.  For the good fortune that has smiled on me with this blog.  The health of my family, the love of my parents, husband and sons.  Oh, and the many, many supportive and loving friends.
Well, my window boxes are filled to the brim with "loving thoughts".  Mounds and mounds of yellow pansies along with the same purple and pinks that are in my planters.
They are as bright as the sun and make me so very happy.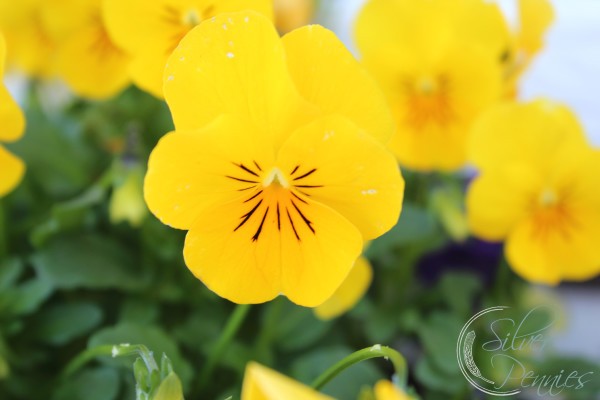 The yellow looks so beautiful against our blue shutters.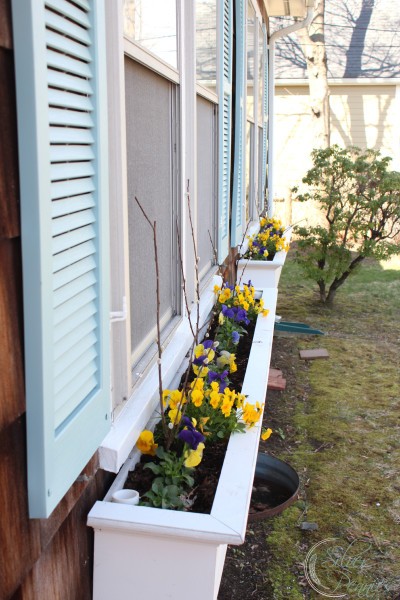 This week we've been blessed with lovely weather, beach days and the gift of friends visiting from across the pond.  Our house is filled with the laughter of children playing and babies smiling.  Our friends, James and Clare, have come for Easter and are staying over April school vacation with us.  Bethan, their 4 year old is Conor's twin (being born on the same day as him) and baby Rosie (7 months) is enjoying her first trip to the States.
So this week I've gotten to paint nails and toe nails and I'll even get to try a French braid – something you all know I can't do with my boys.  I've also gotten to snuggle a bundle of joy and smell that lovely baby smell.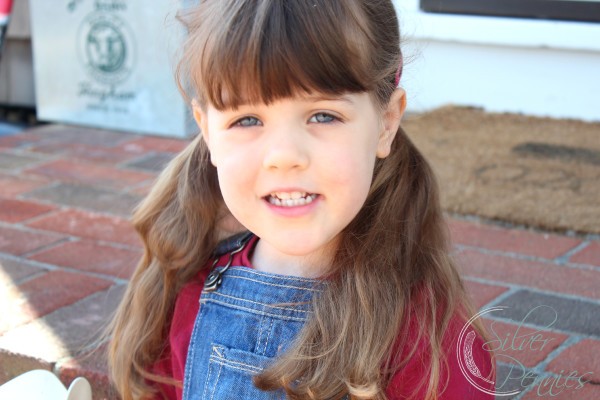 Bethan helped me water the plants the other day.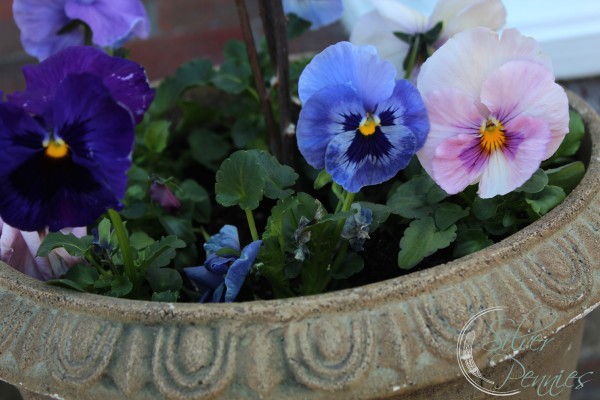 So many lovely thoughts and moments over here.  Are pansies bringing lovely thoughts your way?